Become visible by being heard
-Just like the genres short story, novel, short story, poem, audio stories also have their own style and rules. Here, we are also much more dependent on engaging the listener within a short period of time, in order to be able to create good experiences.
The most important work takes place in the planning stage, and here both journalists, historians and local experts need good tips before they start the work. Finally, the whole thing is topped off with pleasant narration. We are happy to share the experiences we have from working with audio stories in audio guides, so that you too can succeed in your work.
6 tips
when you have to create good audio stories
Choose the correct length of the soundtrack
Write good texts, and avoid many names and years
Remember good pictures
Do not use directions such as "on the right you see"
Choose stories that captivate
Record sound in the studio and use good narration voices
In our "guide to audio guide" we go even deeper into the genre of audio stories and we elaborate on what is needed to create a good story that engages the listener during the trip.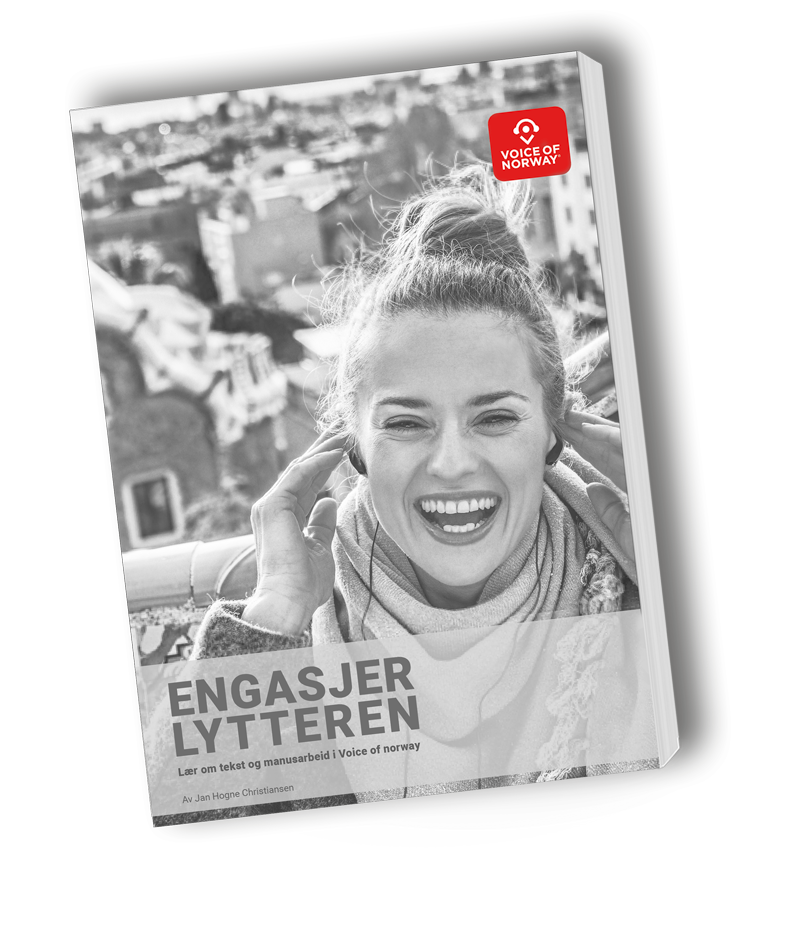 Audio stories are often shared in an audio guide and with the use of their own mobile phone everyone can access the stories.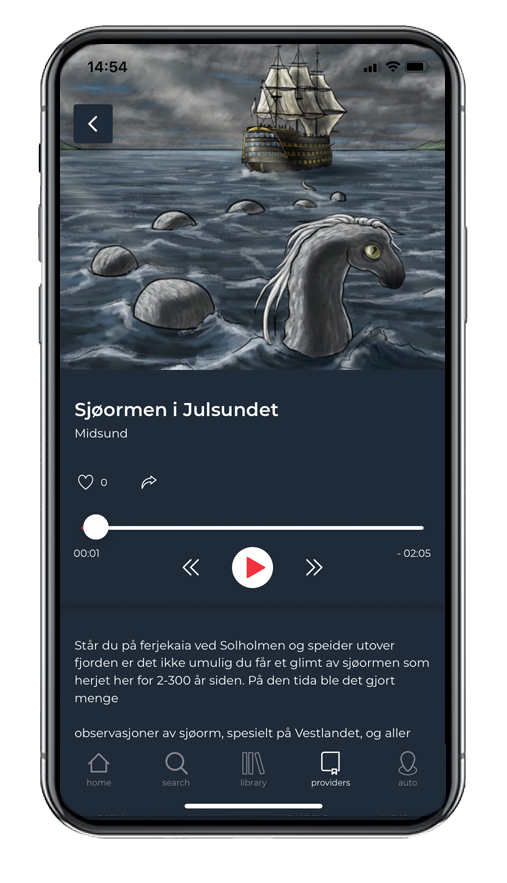 How long has it been since the sea snake was last seen?
What did it look like?
Were there serious witnesses to the sighting?
The guide routes in the Voice Of Norway app
- a collaborative project with the whole of Norway
The Voice Of Norway app is used throughout Norway. Here's how it becomes a joint service for everyone: to make the stories visible in their place – designed by yourselves.
Ta kontakt med oss for å få vite mer om hvordan du kan legge til rette for denne typen formidling i din region eller område!
Team Voice Of Norway
Telefon: 94096772