Costs of using a personal guide
Salary costs: Hiring a tour guide often involves a salary or wages, benefits and other expenses related to employees. An audio guide, on the other hand, can be created and maintained for a one-off fee, without the need to pay ongoing salary expenses.
Planning and staffing costs: With an audio guide, the tour can be available at all times, and there is no need to plan or staff tour guides. This can save on expenses related to planning and coordinating tour guide shifts.
Training and development costs: Training tour guides can be time-consuming and expensive, especially if multiple languages or specialist skills are required. With an audio guide, training and development costs are limited to the creation and updating of the audio content.
Insurance costs: Some companies may have to insure the tour guide, this may be a cost that is eliminated when using an audio guide.
Equipment costs: A tour guide may require certain equipment such as a microphone and headphones, this cost is also eliminated when using an audio guide.
Personal guide vs audio guide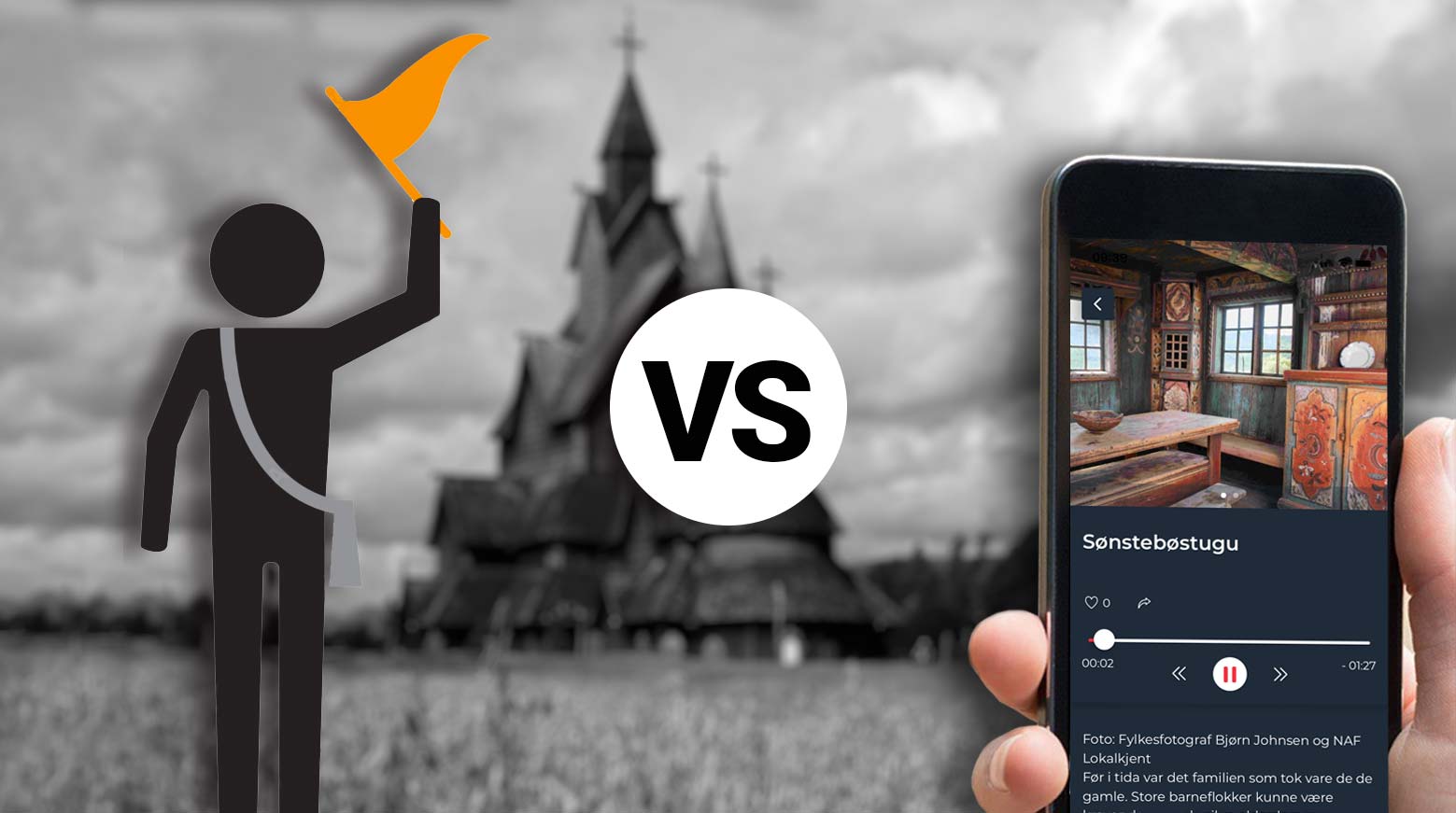 Costs for using the audio guide
Production costs: You have to create content, translate it into selected languages and have it read into different languages. In addition, you must find pictures that match the text.
License cost: The annual license cost varies based on how much content you have in the audio guide
Marketing: You must make the content of the audio guide visible in the same way as you make a personal guide visible.
Equipment costs: You do not need to invest in equipment. The user has the guide on their own smartphone and listens via their own headset.
Both solutions at the same time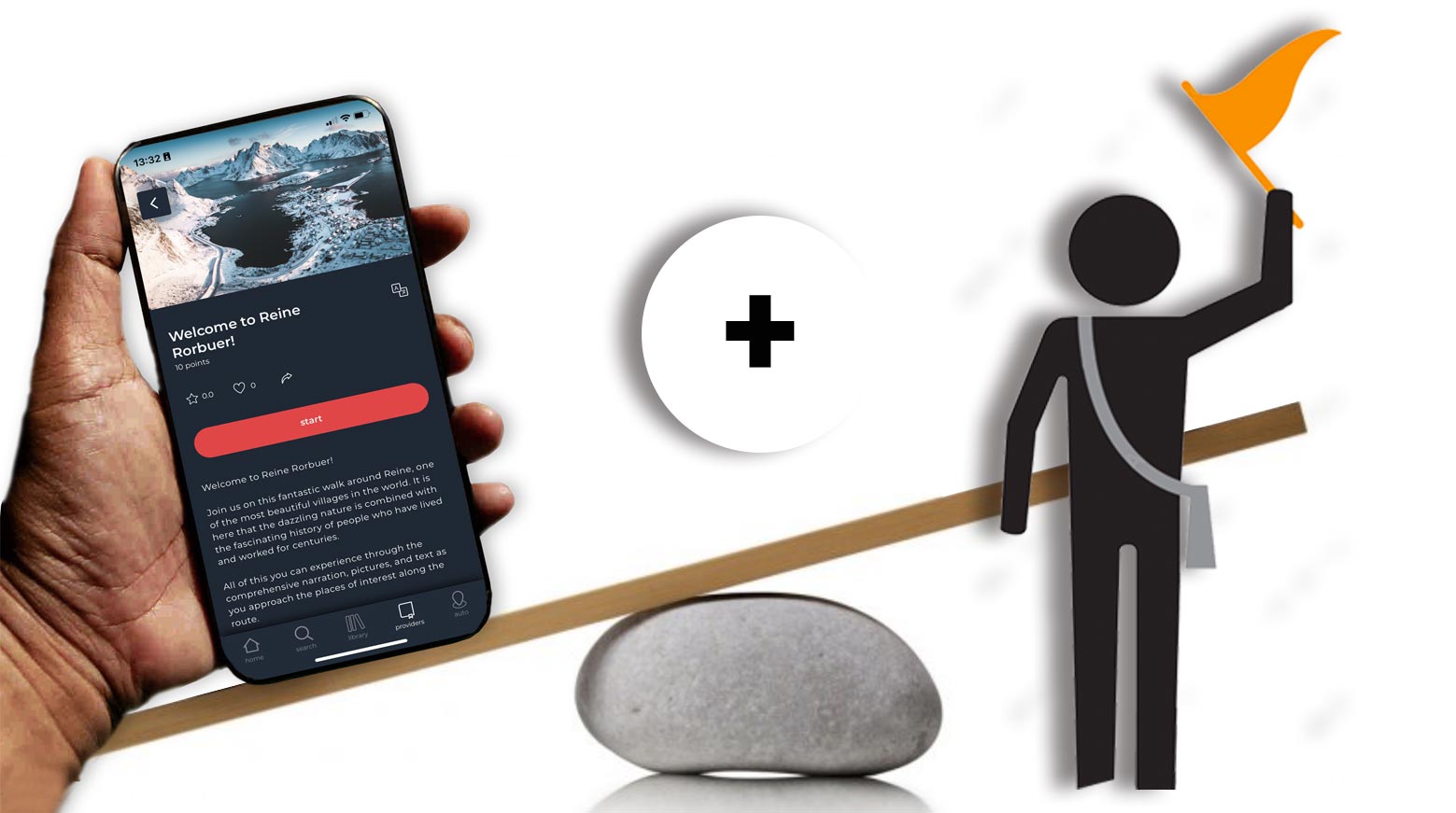 This is how the Voice Of Norway audio guide works
Download the Voice Of Norway app via the QR code
The map shows the way to the places (GPS)
The audio stories start automatically now that you are in the right place
The stories have a professional narration
Pictures supplement what you see
Available all year round and around the clock
Remember earplugs for a good listening experience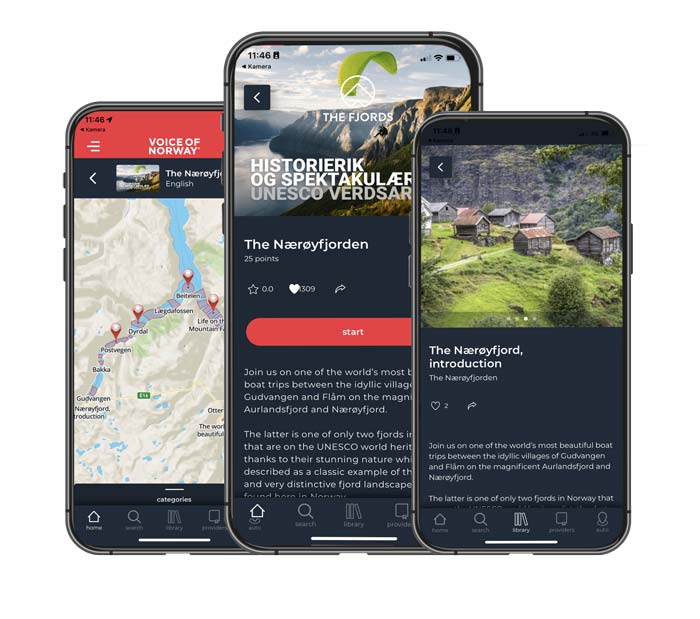 Do you take care of and make visible the cultural heritage in your place?
In the smart guide Voice Of Norway, there is room for all industries.
Learn more about the solution
Make cultural heritage visible
Deliver content on a smartphone that "everyone" has.
Can be used to communicate all types of topics in all industries.
Location-specific content.
The same audio guide on a journey throughout Norway.
Access to 1,000s of stories from all over Norway.
Space for many languages.
Does not disturb others, when using own headphones.
Does not need internet.
Contagion-friendly and available around the clock.
Updated in real time.
The solution does not require any intervention in nature.
The solution is not visually polluting.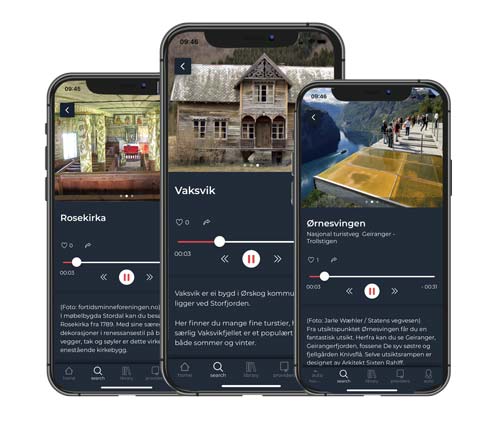 Become part of Norway's largest audio guide platform
The Voice Of Norway app is used throughout Norway. Here's how it becomes a joint service for everyone: to make the stories visible in their place – designed by yourselves.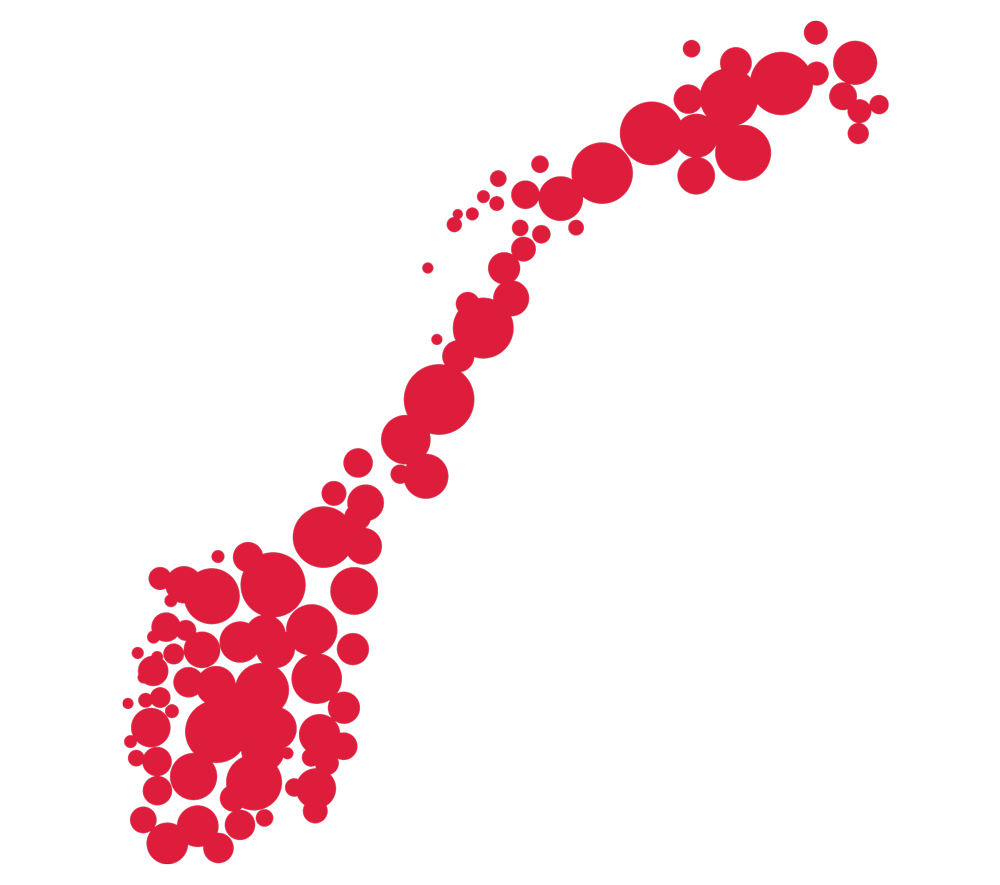 Ta kontakt med oss for å få vite mer om hvordan du kan legge til rette for denne typen formidling i din region eller område!
Team Voice Of Norway
Telefon: 94096772