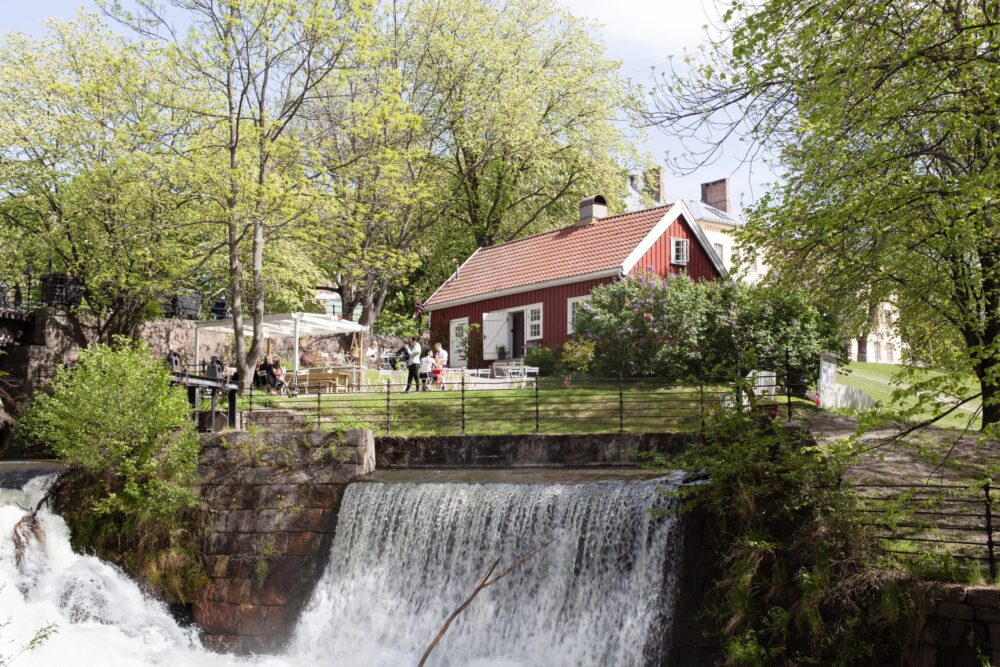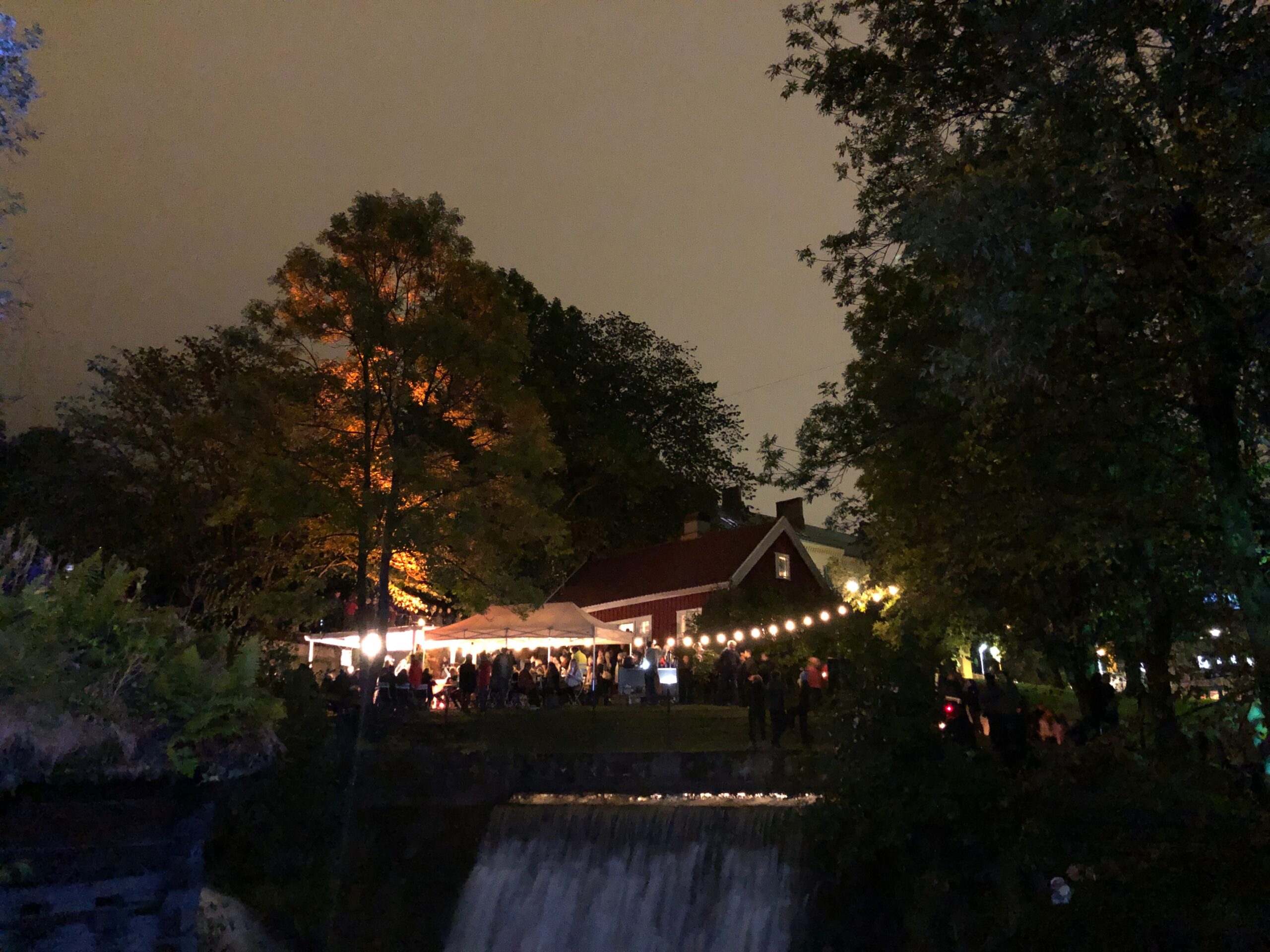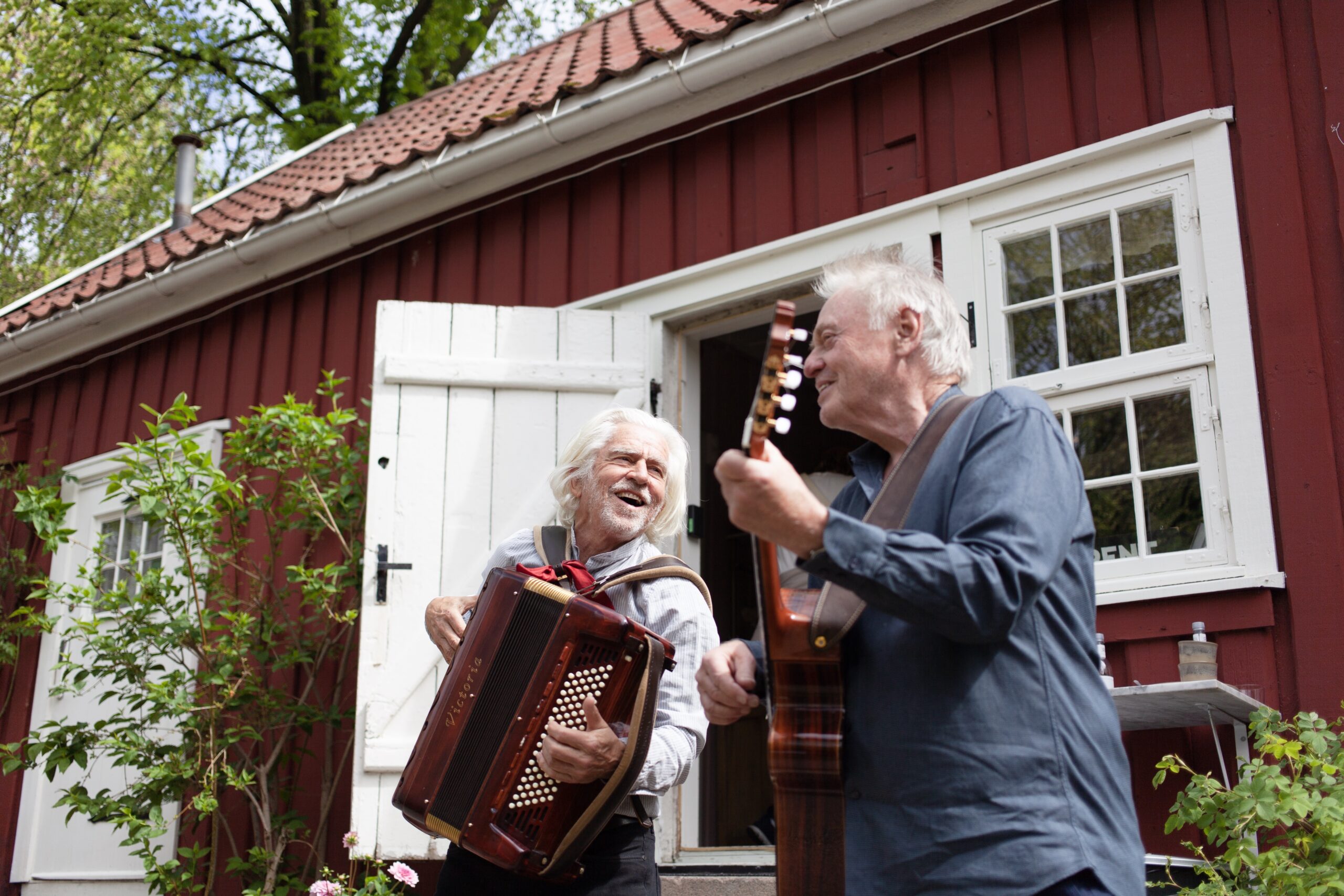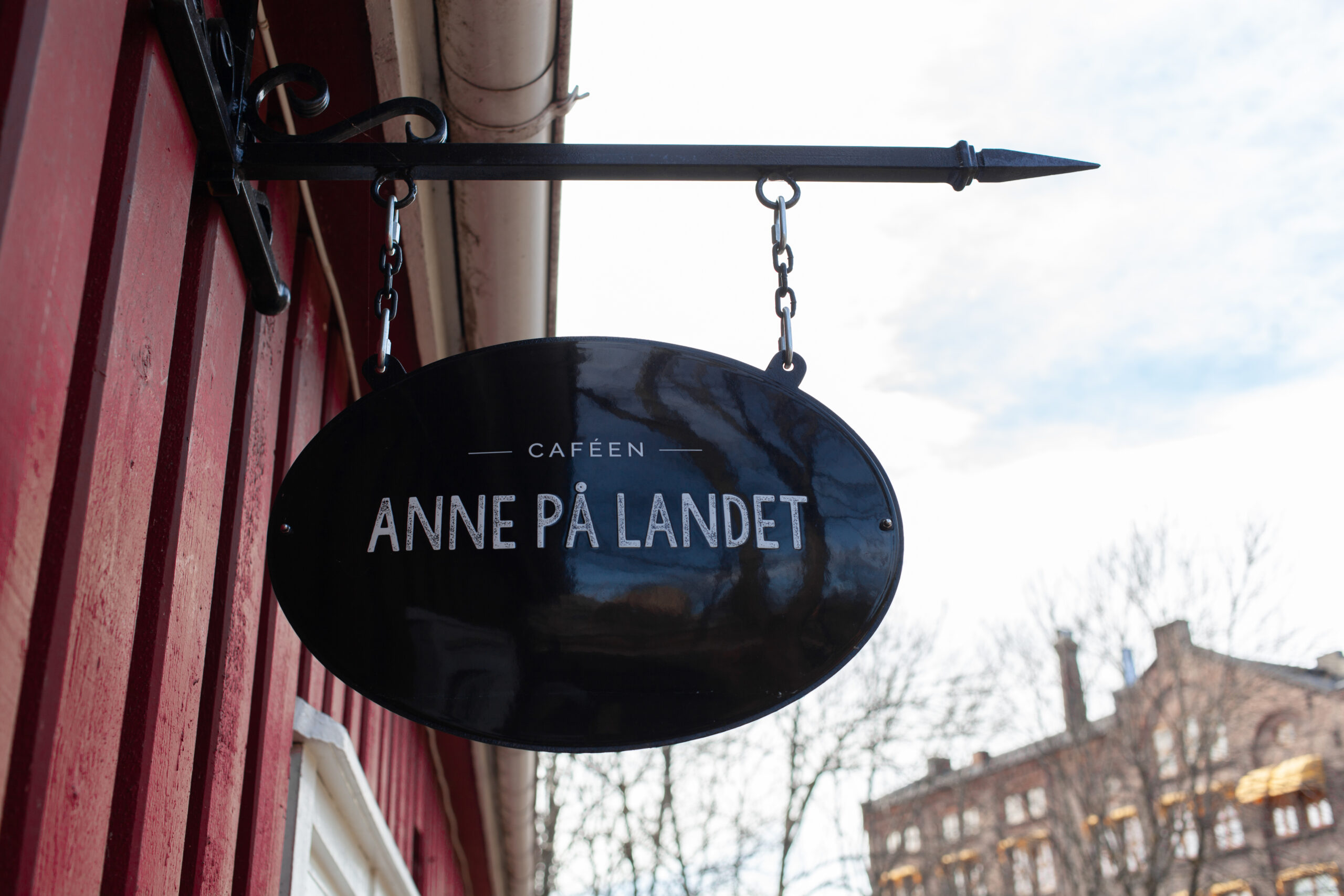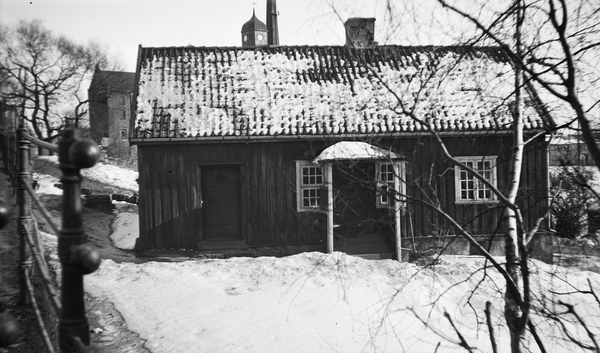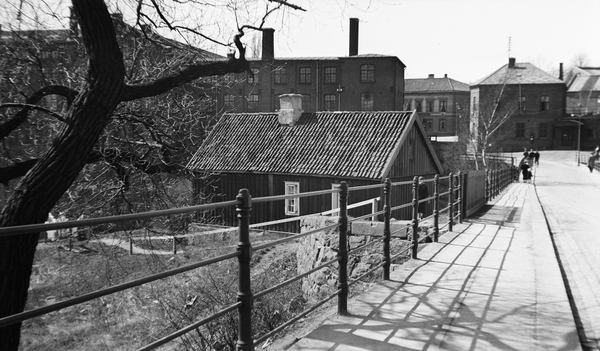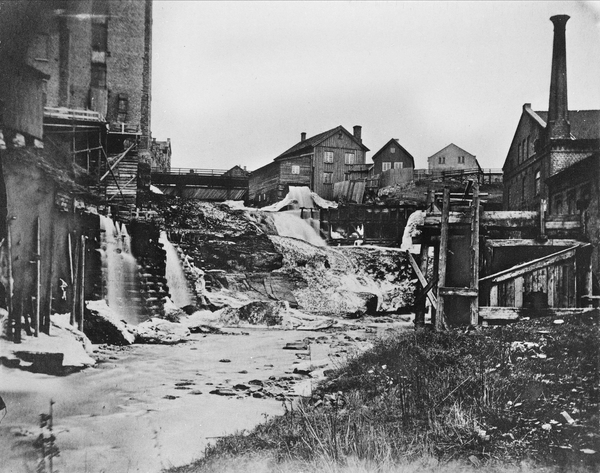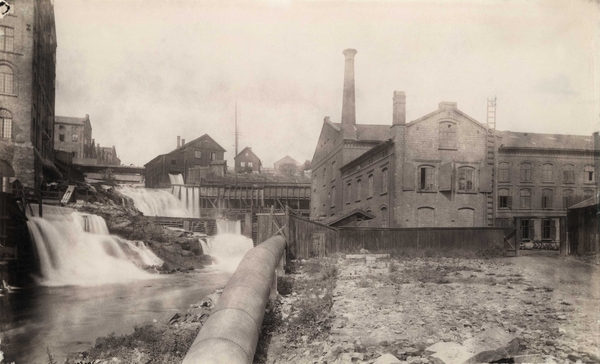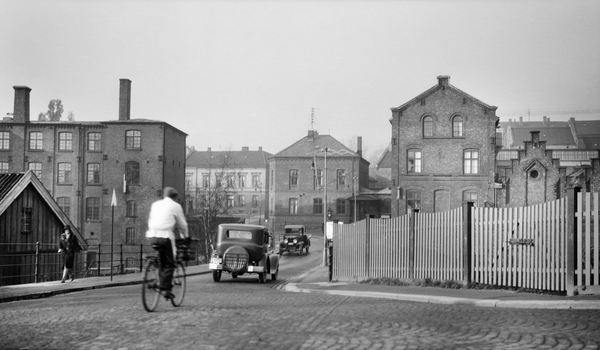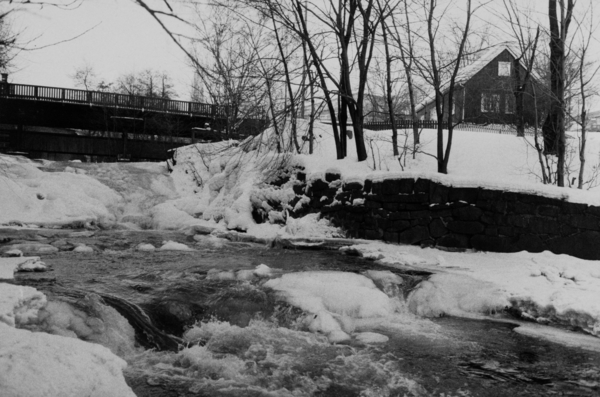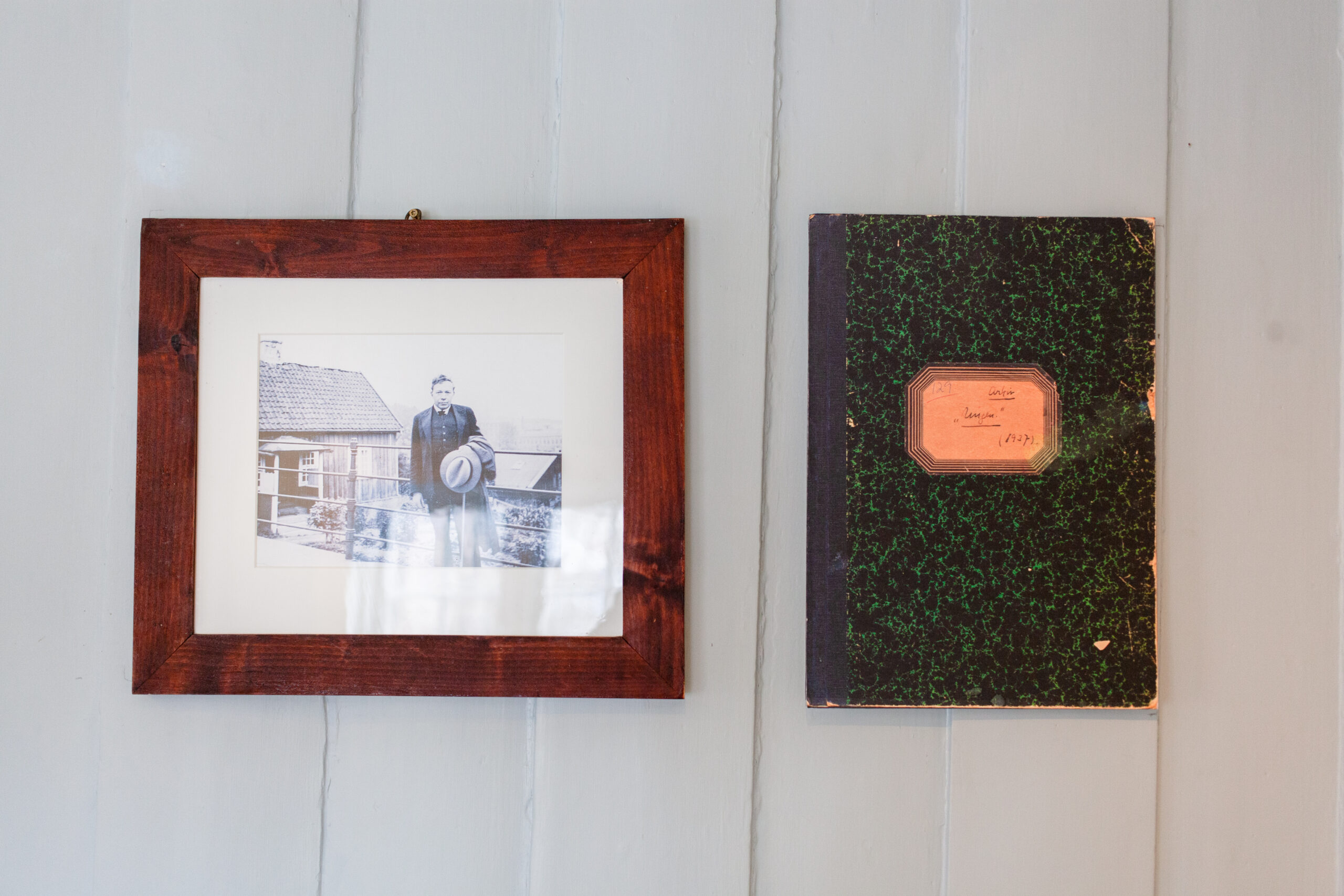 Hear about Hønse Lovisa, about her love for the girls who got in the accident, and their little ones.
Hønse-Lovisa's house is named after a character in Oskar Braaten's play "The Kid" from 1911.
Hønse-Lovisa is a brave and generous woman who takes care of the children of the girls who worked in the factories along the river.
The house was probably set up as a sawmaster's residence around 1800, and has been both housing for masters and workers, warehouse and shop.
In a dilapidated state, it was used by art students before an author restored the house in collaboration with the municipality. Today, the place is run as a small cultural café where history meets poetry and contemporary art.
What is today called Hønse-Lovisa's house was probably built around 1800 as a residence for the master sawyer at Monsesaga.
The house is in many ways typical of the many small wooden houses that were set up around the sawmills, mills and eventually the factories along the Akerselva.
The houses could have many different functions at different times, and this house has had that too. Before industry came, it was especially the sawmills that dominated by the river.
There were several saws in the waterfalls at Beierbrua. Some of them belonged to the Monsen/Matiesen family at Linderud farm and were therefore called Monsesagene. They operated a sawmill here until 1835.
In 1846, saga and the small master's residence were bought by Christiania Tugthus and connected to a clothes press. In a tamping mill, water power was used to lift wooden mallets that beat or pounded textiles, bark and other things that needed to be crushed or softened.
At the penitentiary, the prison of the time, in Storgata, the prisoners wove, among other things, woolen fabrics that were brought up here to be felted into thick warm wadding in the tamping mill.
Stamp master Engelbreckt Colberg and his German-born wife Maren Dorthea lived in the house together with a mill worker and his family.
The business ceased sometime in the 1860s and 70s. Then the house was used for workers' housing, then for storage and other things that the surrounding factories needed.
In address books for Kristiania and Aker at the beginning of the 20th century, you find that the tenant is Madam Kaisa Olsen. She dealt with fruit and retail for a while in the 20th century.
In 1936, Harald Johansen and his family moved in. They lived here until the end of the 1960s.
From 1971 to 1978, young art students found shelter in the then dilapidated little wooden house by the waterfall, before the writer Sigbjørn Hølmebakk moved in with a contract with the city antiquary and Oslo municipality to restore the house.
Sagene district converted the house into a cultural center for the local area in 1993.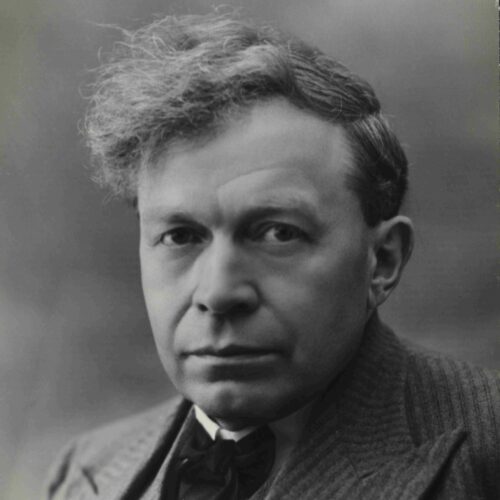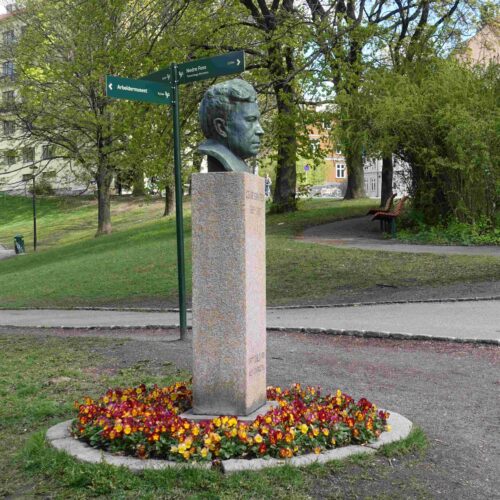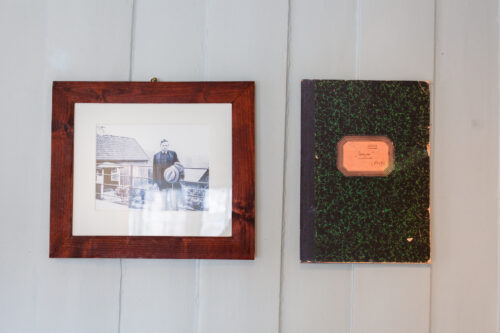 The Beierbrua is in many ways Oskar Braaten's bridge. He called it the factory girls' bridge. Growing up, he was a daily witness to the steady flow of women to and from work in the factories.
Oskar Braaten was Oslo's working-class poet born in 1881 and died in 1939.
He wrote about Johnny and Mathilde in Ulvehiet, about Hønse-Lovisa and Milja and all the other factory girls who had ended up in the "accident", about sorrows and joys in the working-class districts around Sagene and elsewhere.
He has had his bust erected here, and he himself lived up in Holsts gate 2 on the corner of Sandakerveien in what he called Hjemmet.
You see the white tenement from the bridge. Here he grew up with his sister and mother. In 1928, Braaten wrote: That there is no more famous street corner in the city of Oslo than Sandakerveien from Beierbroen up to Thorshauggaten, I think I dare say.
Oskar Braaten: From my boyhood years at Sagene (1929): But life was (now) not just school and play, we had something useful to play with too, for example we had the cooking pans. The cooking pans, you ask? Yes, the food pans! The midday break in the factories lasted only an hour, and not everyone bothered to go home in that short time.
There were bachelors and childless people who had nothing to do at home, and there were many who lived far away. And then they had to resort to the cooking pans and the cooks. We had at least one in every street, we had one in "Hjemmet" and we had one further up Sandakerveien.
Early in the morning they began to boil in huge vats, at twelve o'clock the full pails were lined up in their entrance hall and all the way out on the stairs. The pails were divided in two, the lower part was for soup, the upper part for "dessert", they were fastened together with a strap to carry in. And then it was to take these buckets and run down to "Sømmen" and "Hjula" and "Gråh".
At first we didn't manage to get more than a couple of spades in each hand, but we practiced and got better and better. The most equal of us could sprint down the street with an eight-ten bucket without knocking out a drop.
And down in the front hall of the factories, we put the pails away and they flew off to get new ones. Each cook had a mark on her pans, and all went well. My arms probably hurt a bit when the mess was over, but we made money. We had ten cents a week for each team. And it was a small shilling. And it could be good to put a few kroner aside for the confirmation.
The wooden bridge over the river by Hønse-Lovisa's house is one of the oldest bridges.
It is named after its owner in 1671, tailor Anders Beyer. The first bridge was a simple footbridge, but in 1837 it was extended to a road bridge. Throughout the 20th century, cars also rolled here, but in 1974 the bridge burned down. It was then restored back to the 1837 version of itself, and is now only a footbridge.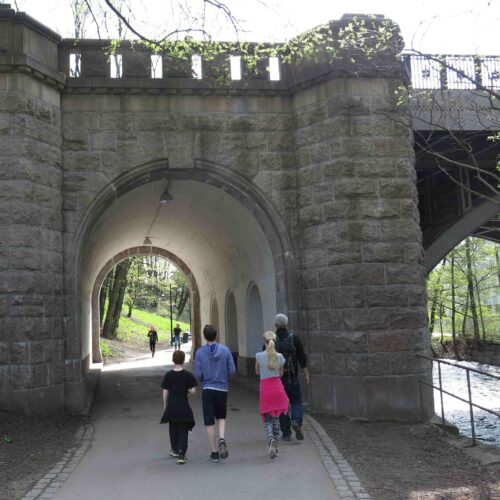 Akerselva is worth a walk. Whether you take a turn down there or set aside a few hours of leisurely walking across the city along the river's just over 8 kilometres, you'll get a nature experience, perhaps an aha experience, and you'll get to know Oslo right on the main artery.
A walk along the river provides an opportunity to read and experience our own history. In a European context, Akerselva's industrial history landscape is completely unique and very valuable for many reasons. Akerselva is the only typical industrial river that flows across the capital, starting and ending within the city limits.
The river is very special in its representation of various industries and eras. Here are the 18th century industrial buildings made of wood, here are the typical 19th century red brick factories with iron barred windows, shed roofs and tall brick factory pipes, and here are modern industrial buildings from the later phases of industrialism and today's existing industry.
Here are preserved environments of workers' housing from different eras. There are many traces of technical infrastructure with dams, bridges, canals and dams. Reuse of industrial areas for new purposes is typical and well suited to studying deindustrialisation processes and the reuse of industrial areas in big cities.
The river is organized with hiking trails and parks, museums and other institutions that preserve and communicate industrial history, and cafes and cultural facilities along the entire river from Kjelsås to Bjørvika.
We want everyone who lives in Oslo and visits Oslo to experience Akerselva's unique cultural heritage landscape in what is a continuous outdoor museum through the city. Good trip!
Akerselva - a museum through the city
Hear the industrial stories along Akerselva, 94 stories are collected here.
Insight into 40 new and old stories from Oslo; buildings, war stories, Vigelandsparken, the National Gallery.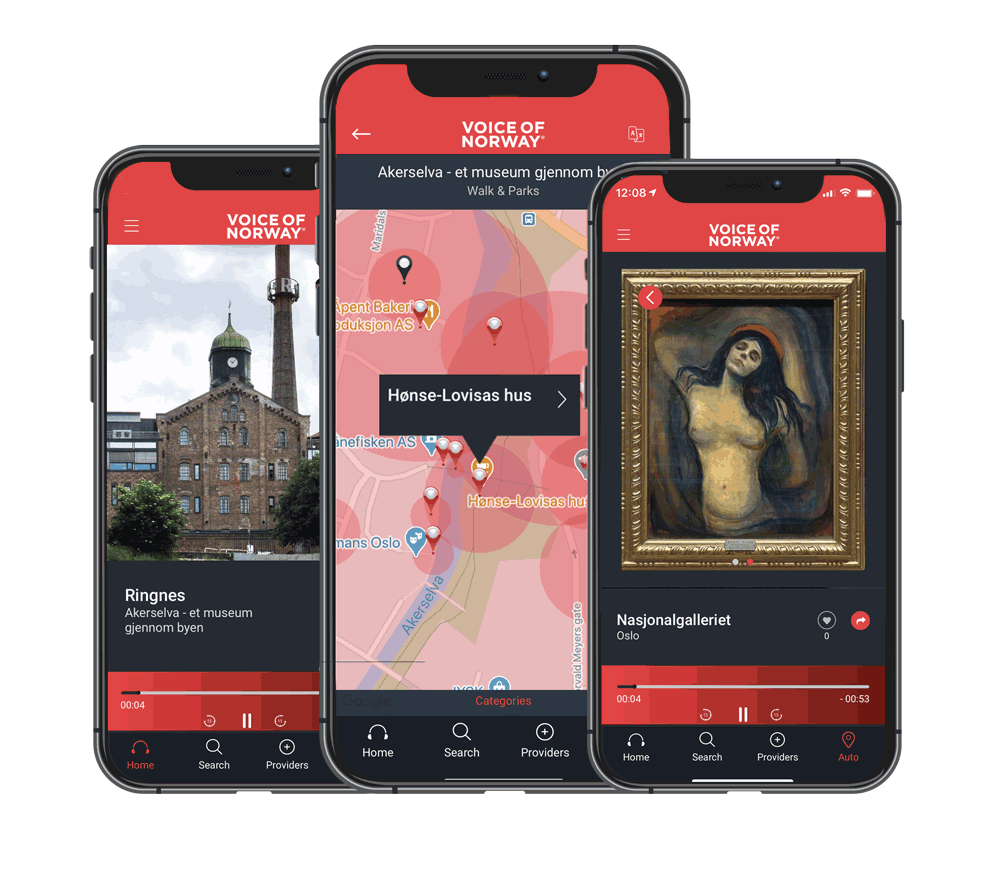 Ta kontakt med oss for å få vite mer om hvordan du kan legge til rette for denne typen formidling i din region eller område!
Team Voice Of Norway
Telefon: 94096772