Make the treasures on the museum grounds visible to everyone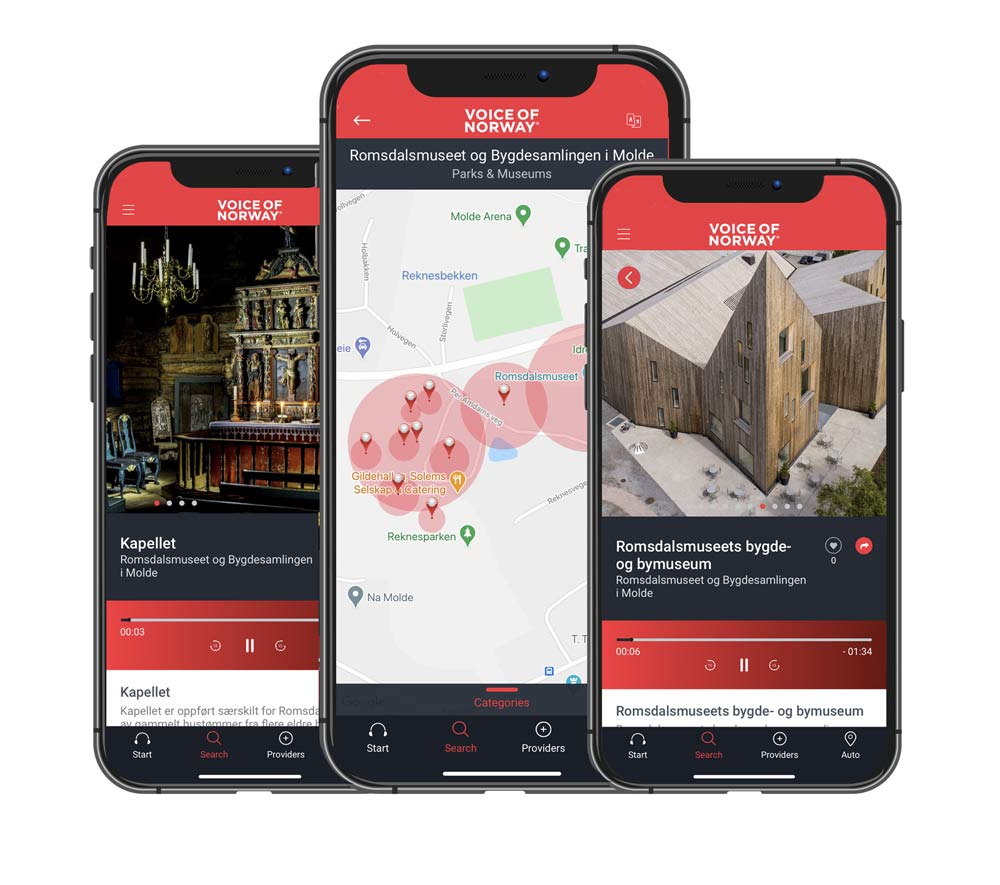 -Now everyone gets to hear and learn about the treasures we have here at the museum, says Hilde Stenmark Kvennes, who is information manager at Romsdalsmuseet .
– We know a lot about building customs and ways of living in the last 3-400 years. We have now collected all the stories and had them read into the audio guide so that everyone can hear about the life that was lived in the area here.
– In addition, we have supplemented with pictures, so that you can also see pictures of the buildings inside, even if you cannot go inside.
10 audio stories at the Urban and Urban Collection
Did you know that King Haakon opened the chapel?
Or that they didn't have an outhouse in the 17th century?
Where did they go to the toilet then?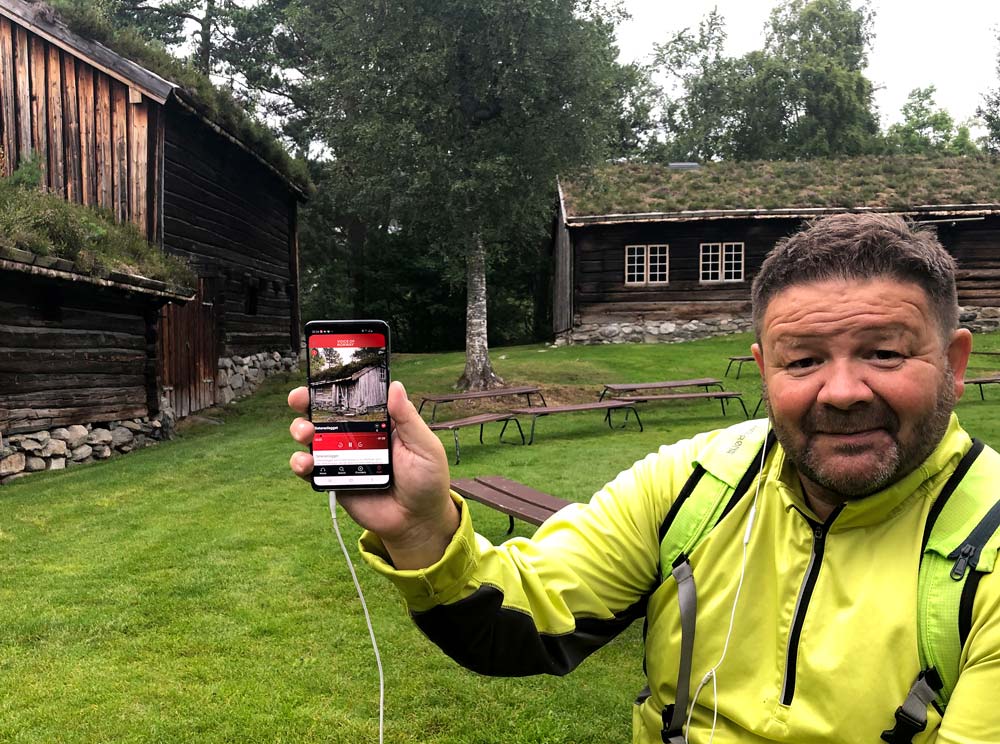 The audio guide is easy to use
If you have a mobile phone, you can hear the stories for free! And the stories are short and told in such a way that they should catch the vast majority of people.
The stories are available all year round and at all times.
Easy to get started
When you are at the museum, you can download the Voice Of Norway app via QR codes that you can find on both signs and posters.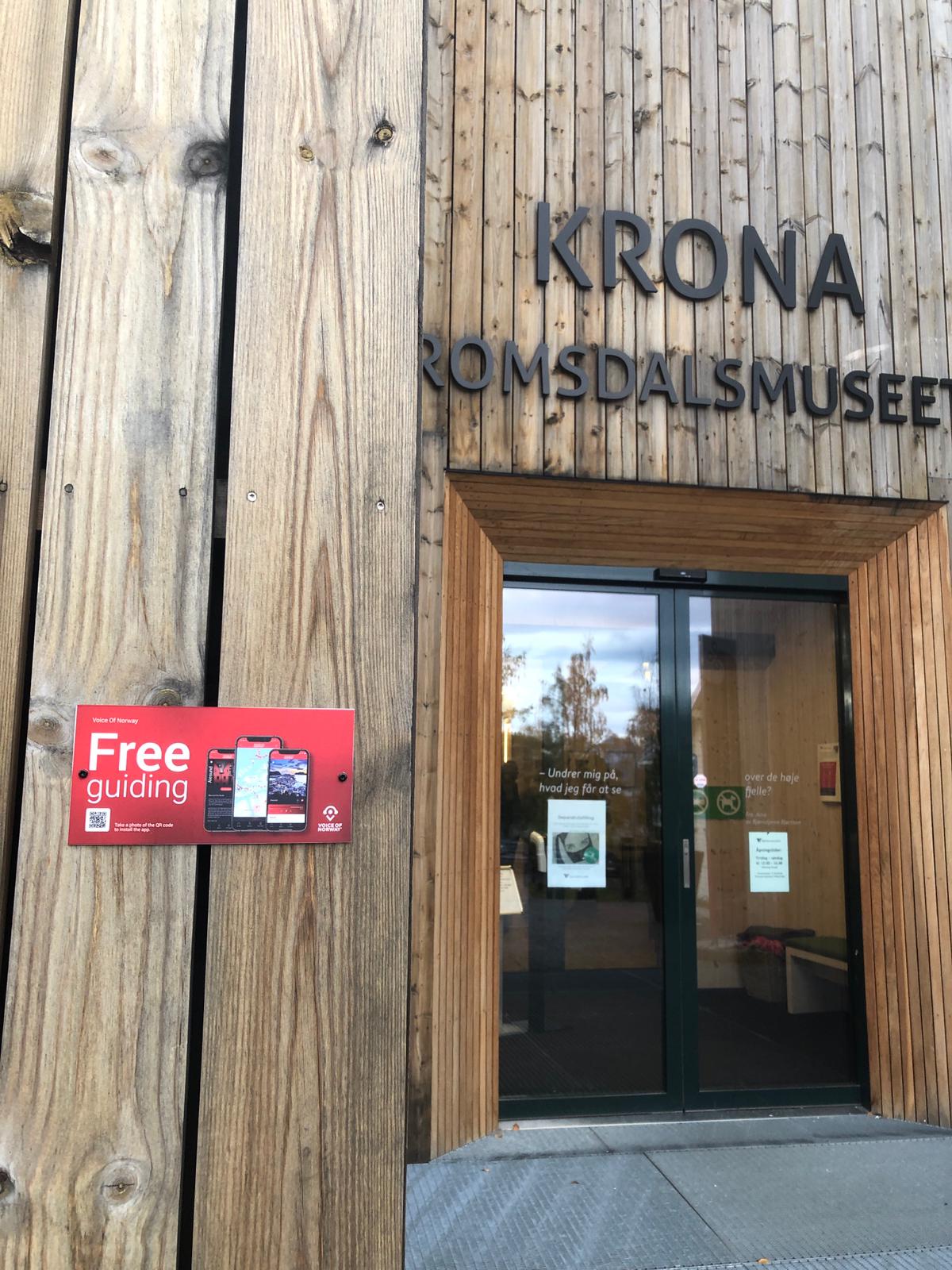 An infection-friendly supplement for guides
-Audio guide is a nice supplement for times when we cannot offer a regular guide. You are of course always welcome to take part in regular guided routes when they are set up.
Contagious friendly
– In connection with COVID 19, the audioguide is an infection-friendly solution where you use your own mobile as a guide, and can avoid large gatherings of people, informs Hilde.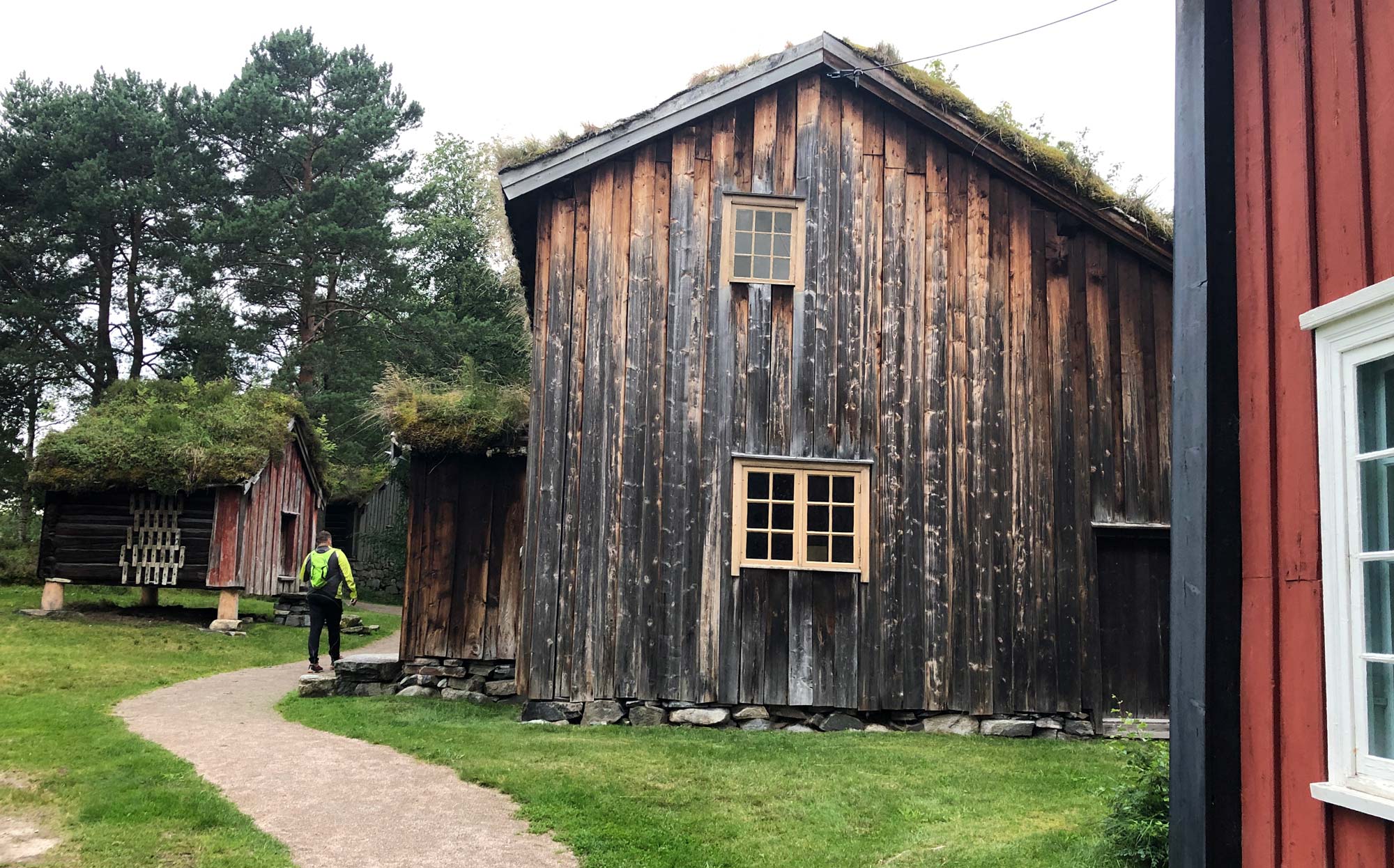 Throughout the year, we have had various digital fun for the children. They are also in the same app (Voice Of Norway).
The children have hunted for mice, ghosts, goblins and participated in a letter puzzle. Of course, there have been nice prizes to win .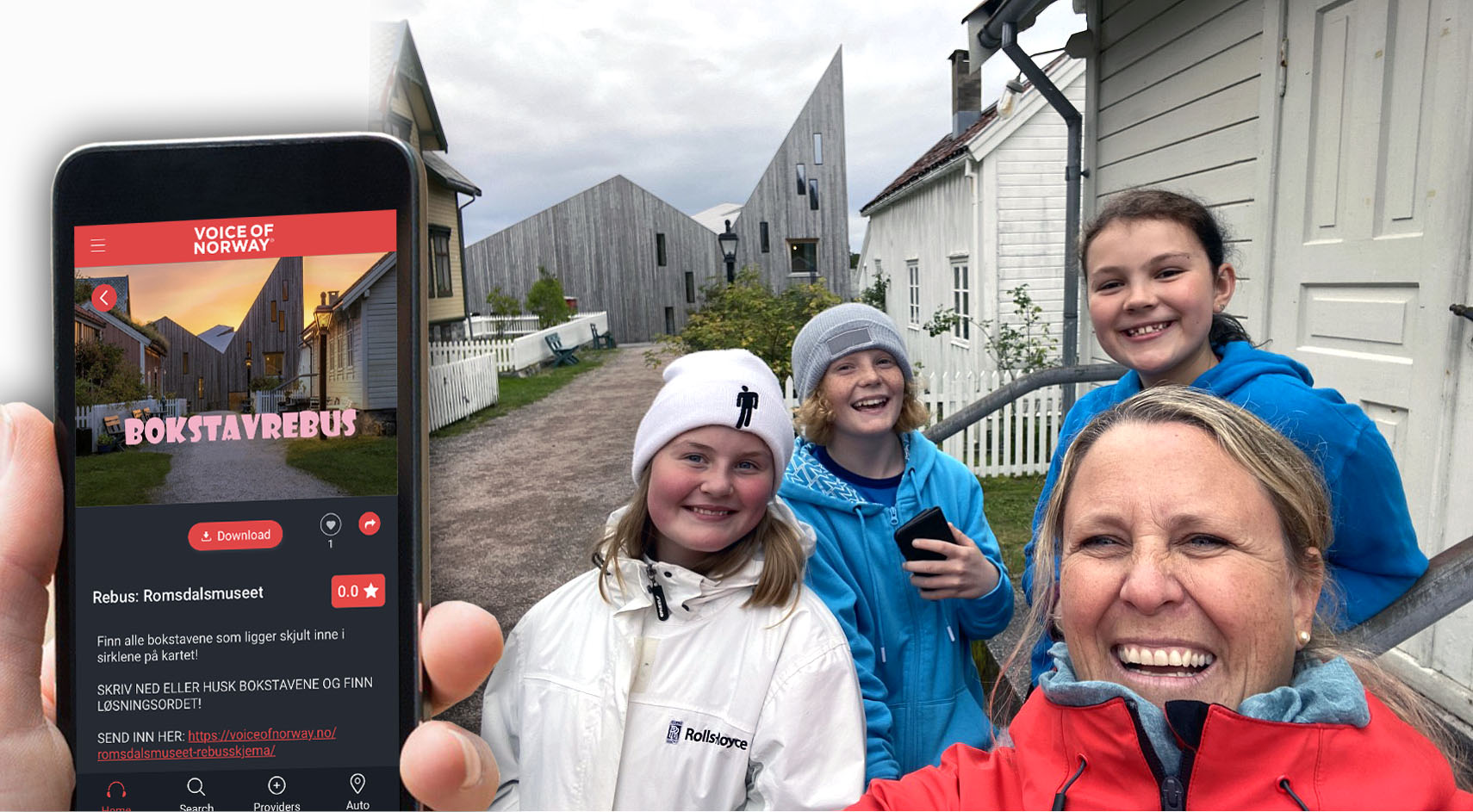 Several departments at Romsdalsmuseet will receive an audio guide
– In our departments we have a total of 100 houses, all of which have a story to tell, and we would like to share them with our visitors, explains Hilde:
Veøya
Veøya, a market town from the Middle Ages! We want the boaters to have a great experience when they wander around this historic place. Here comes the audio guide.
Nesset Prestegard, Eidsvåg
At Nesset Prestegard, Bjørnstjerne Bjørnson's orphanage, we are busy making audio stories. These will be ready in the audio guide already during May.
Bud Kystmuseum
At Ergan Kystfort there are digital activities for children.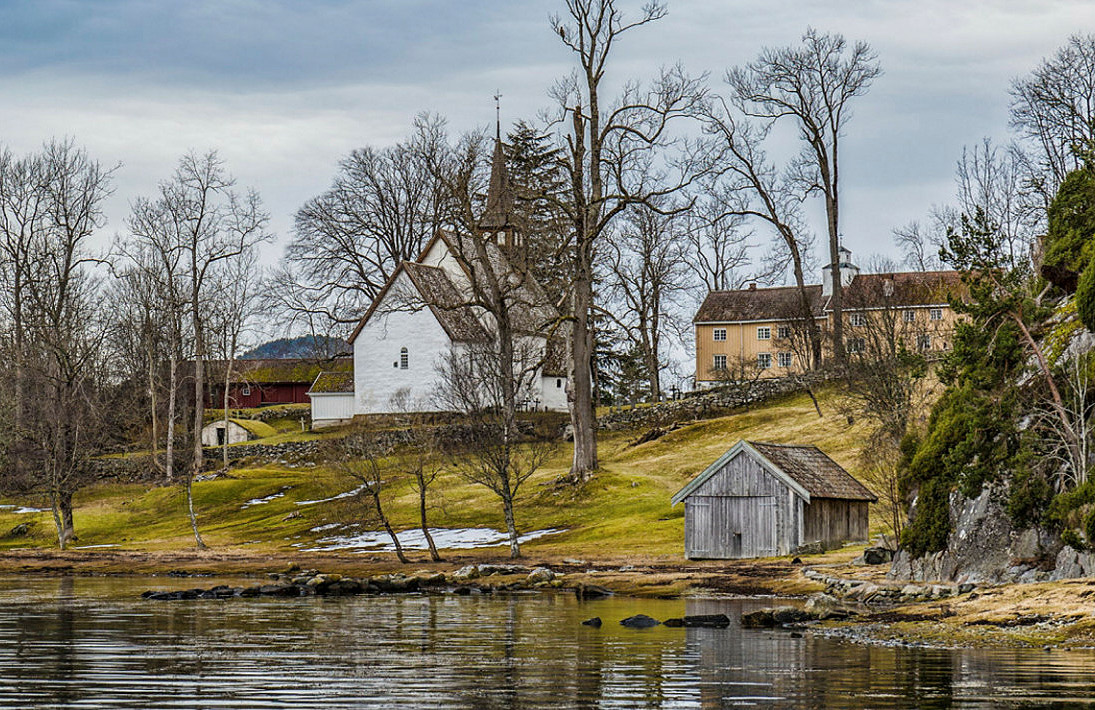 Other departments
Molde (Chateau, Holmarka visitor farm), Hjertøya (Fishery Museum), Isfjorden (Confectionery Museum), Aukra (Løvikremma), Ona (Steffågarden).
Welcome to Krona
Everyone is warmly welcome to good experiences at Romsdalsmuseet , concludes Hilde, who reminds us that Krona is open with both exhibitions, a library and a cafe.
Photo: Romsdalsmuseet's photo archive
Go for a walk in the center of Molde - with a guide on the mobile phone
Molde ( 46 points)

Do you know that there are rock carvings at Bjørset?
Who made the sculpture Jazzgutten?
What do you know about the city fire?
What did they sew on the Superb farm and where is it?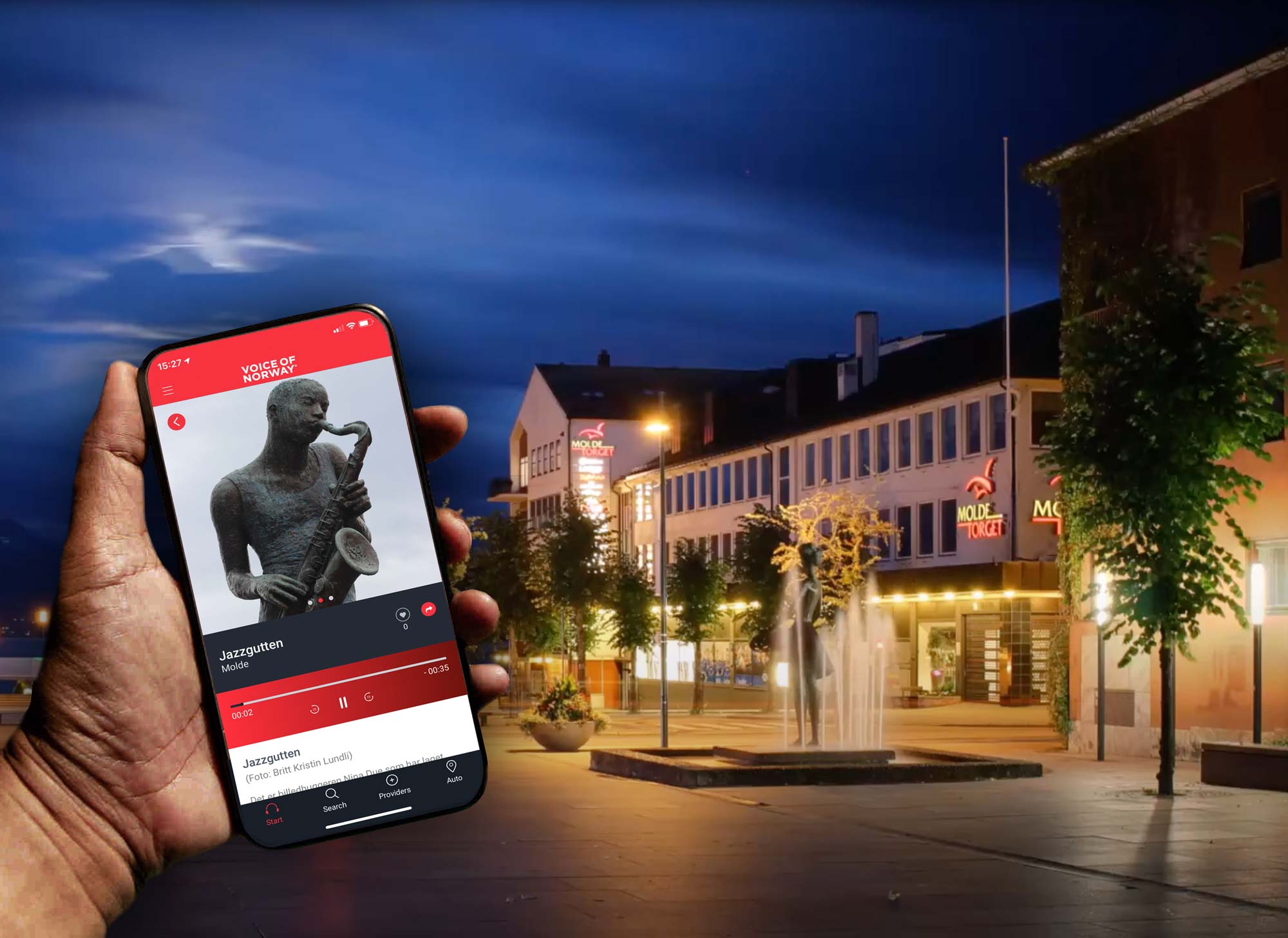 Voice Of Norway - the audio guide for the entire country
Ta kontakt med oss for å få vite mer om hvordan du kan legge til rette for denne typen formidling i din region eller område!
Team Voice Of Norway
Telefon: 94096772