This is how you apply for funds to implement an audio guide
Go to the page Regionalforvaltning.no . Enter your municipality and see which funds your municipality can apply for.
Not all municipalities have been added yet, but they will be added gradually.
We provide free help
to set up an application for support.
Criteria for who can apply
That the solution is Covid-friendly (Not because you have had a Covid loss)
That the solution gives momentum to local businesses
You can apply for funds up to 75% of the project costs
25% is paid in the form of own effort, which has a value of NOK 700 per hour
If you are not liable for VAT, you must still remember to apply for money for VAT
Deadlines may vary
Some municipalities do not have a deadline
How much does audio guiding cost?
We offer many different solutions. Check what is suitable for your municipality.
Become an active municipality
-make your points of interest visible
With an audio guide on their own mobile phone, people can plan what they want to experience and at the same time learn more about your municipality.
Sound guide/audio guide

In museums, in sculpture parks, in the city centre, on cultural trails, yes, everywhere this can be used
The audio guide shows pictures and has a pleasant narration, in many languages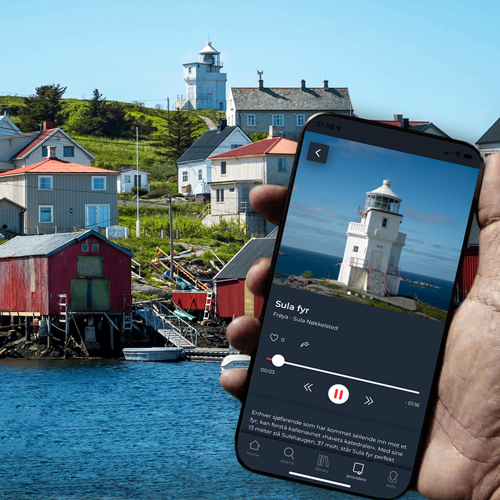 The guide routes in the Voice Of Norway app
- a collaborative project with the whole of Norway
The Voice Of Norway app is used throughout Norway. Here's how it becomes a joint service for everyone: to make the stories visible in their place – designed by yourselves.
Ta kontakt med oss for å få vite mer om hvordan du kan legge til rette for denne typen formidling i din region eller område!
Team Voice Of Norway
Telefon: 94096772