Beautiful and wild Nesset
-With wild mountains and deep fjords, we have a little bit of everything to offer, Mardalsfossen with Northern Europe's highest waterfall, mountains to climb, exciting cycle paths, kayaking in icy water, Nesset parish and much more, says Rolf Jonas Hurlen, in Nesset Vekst .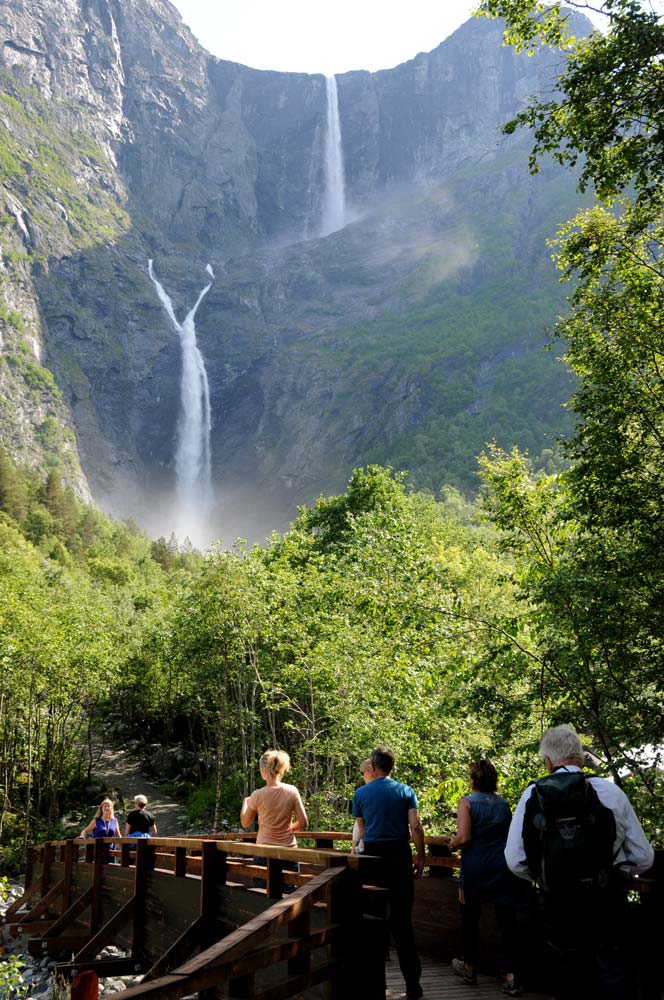 Nesset rectory
- Bjørnstjerne Bjørnson's home
– Not everyone knows the background to all our stories, smiles Rolf Jonas, who has also been a former mayor of Nesset. – So now I'm looking forward to the fact that others can also gain new knowledge about Nesset.
Interesting for the school
– It must be a strength to bring local history into the school and to create belonging to the place here, says Rolf Jonas and tells about the dramatic incident from 1842, with beheading. Bjørnstjerne Bjørnson has written about the incident in the book "An ugly childhood memory".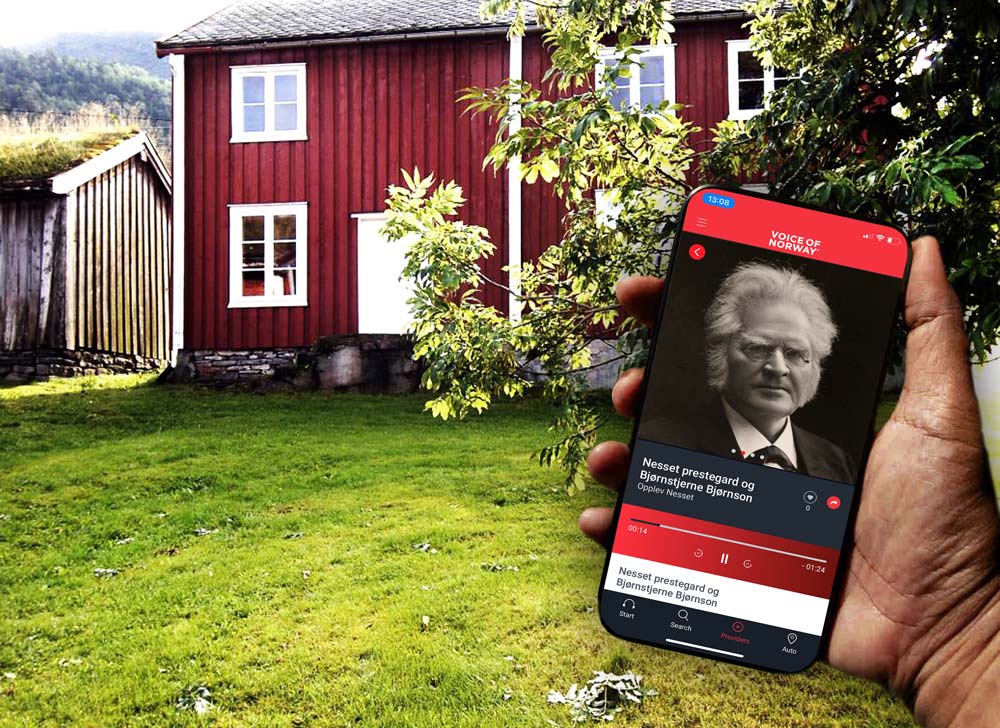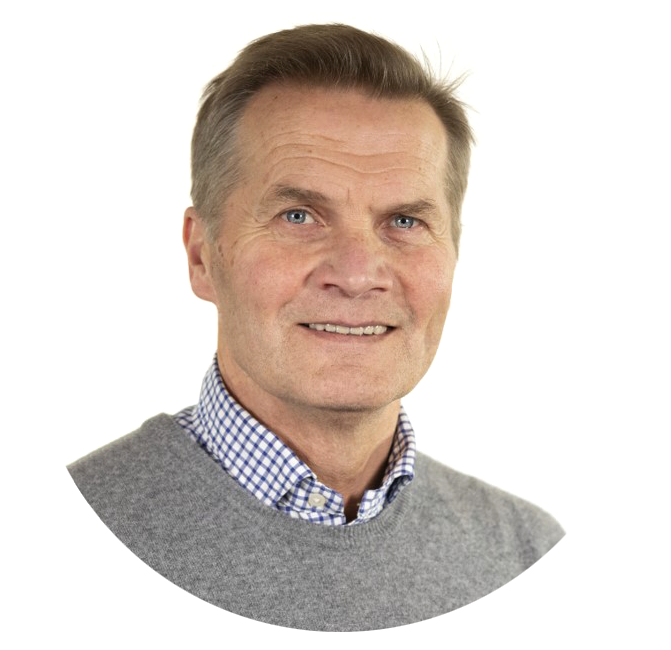 – We have chosen to offer an audio guide since we see it as a natural part of our digital everyday life.
Rolf Jonas Hurlen, Nesset Vekst
Sustainable with audio guide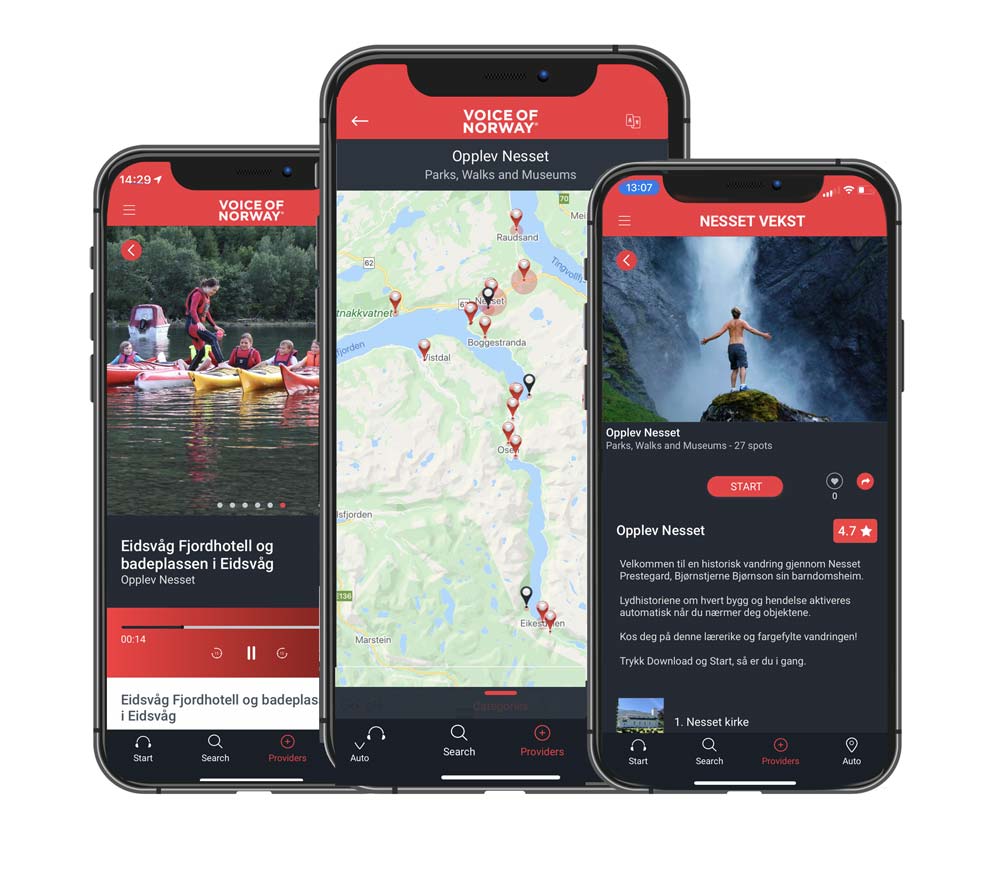 Experiences and stories from Nesset
FREE
-The app is free to download and free to use
INFECTIOUS FRIENDLY
-In a pandemic situation, you no longer need a physical guide, and you can keep a good distance from others, and avoid times with many people in the same place.
WHEN IT SUITS YOU
– With a guide on the phone, you can experience the place at your own pace, at all times of the day.
-We got together to write text and get pictures, both Bjørn Ølander, Turid Øverås, Bjørn Magne Øverås and I, says Hurlen. We think it's nice to have got an overview of what we have to offer here in the audio guide, and we see that we have many more attractions than the most famous ones, such as Nesset Prestegard and Mardalsfossen, he smiles. During the content production, we have had close follow-up by the Voice Of Norway team, with both text writing and the reading in of the sound historians.
– We welcome everyone to experience Nesset, concludes Rolf Jonas Hurlen.
On a trip
in Molde municipality
- with the audio guide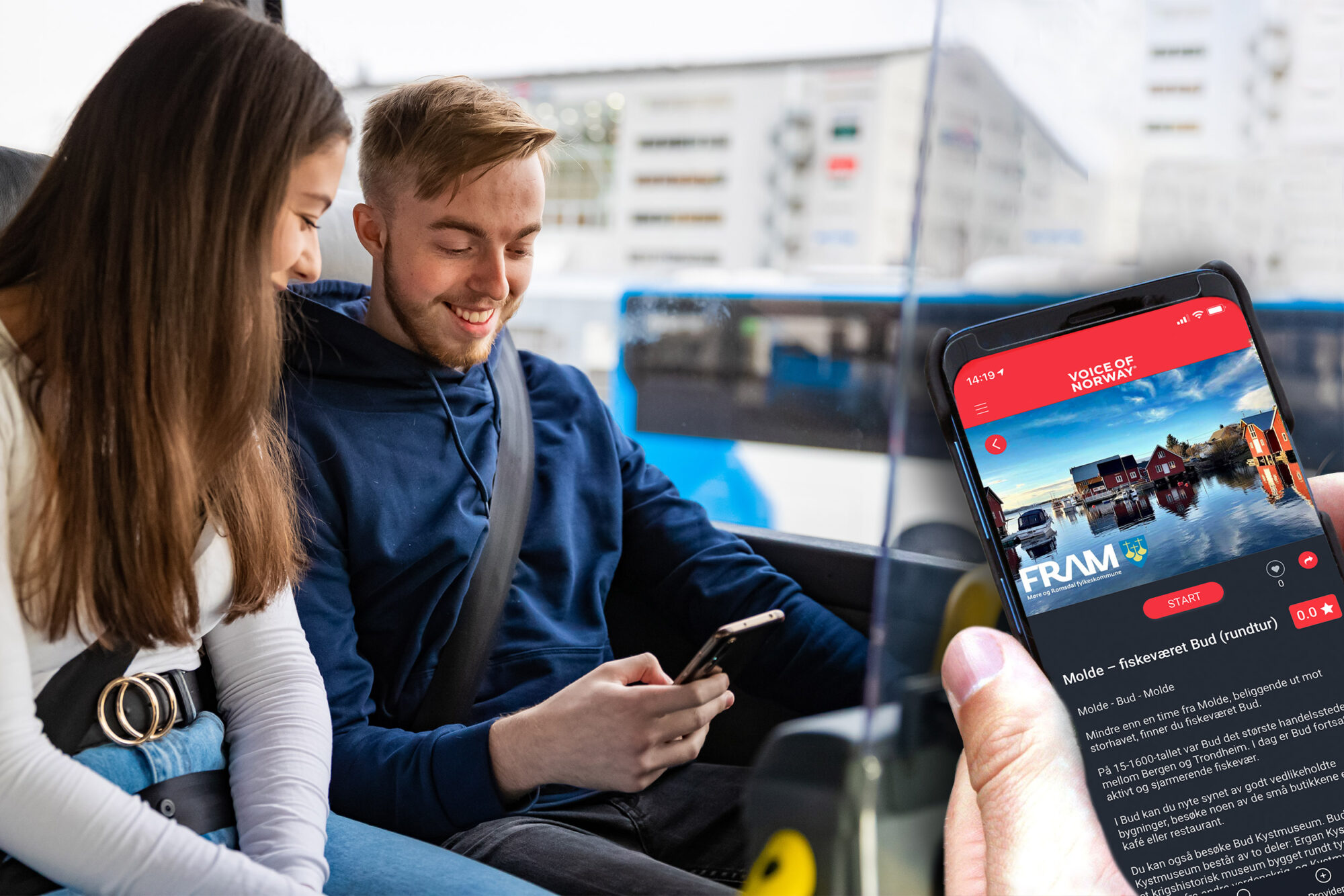 FRAM has 29 routes with an audio guide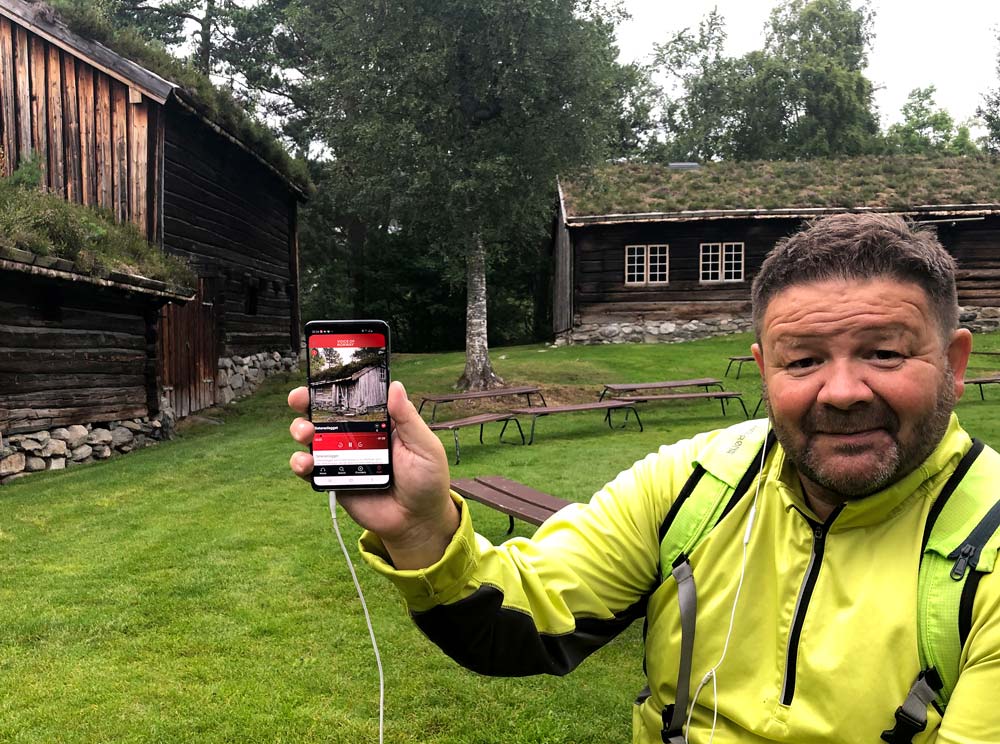 Experience the Romsdal Museum in Molde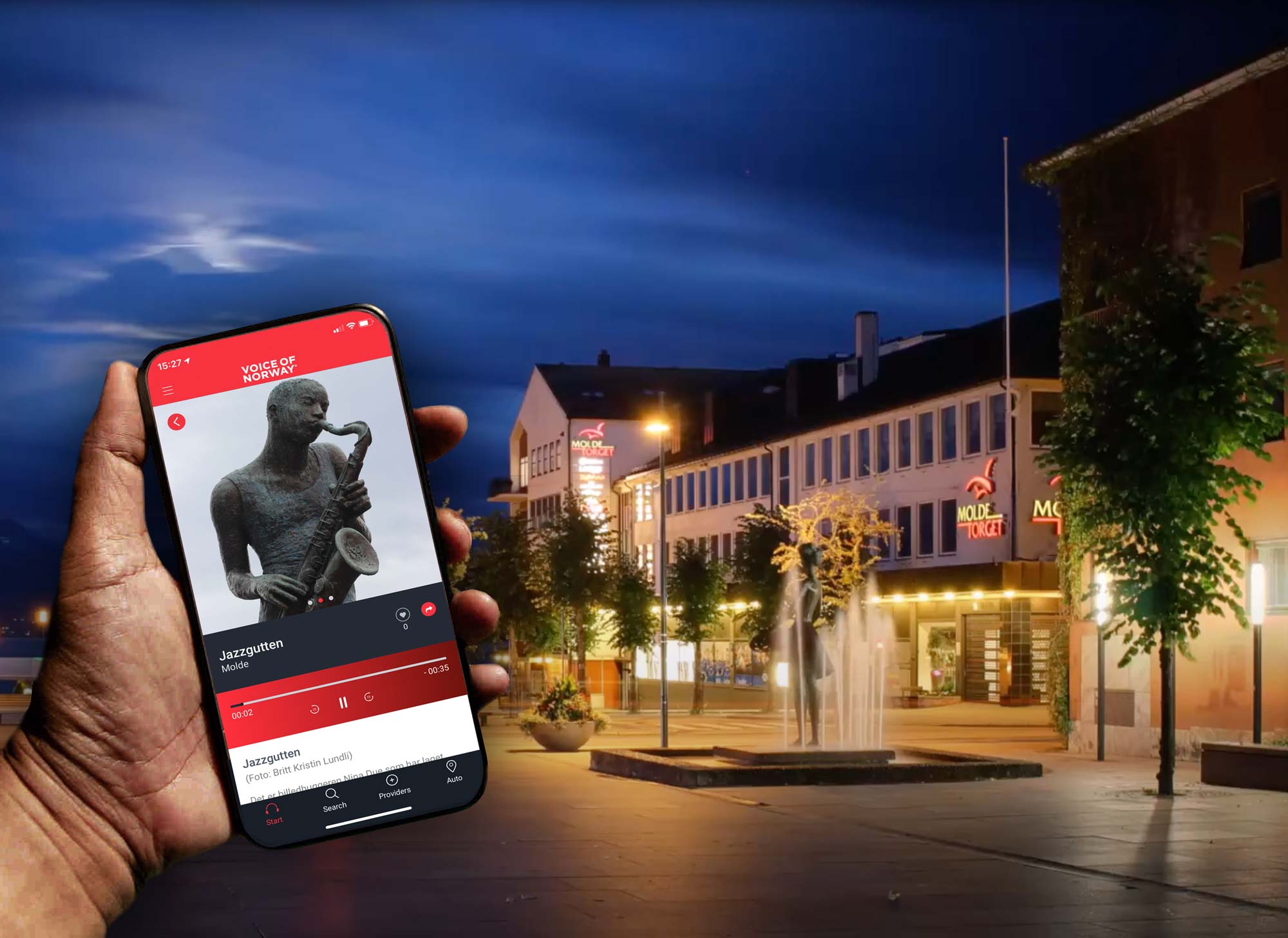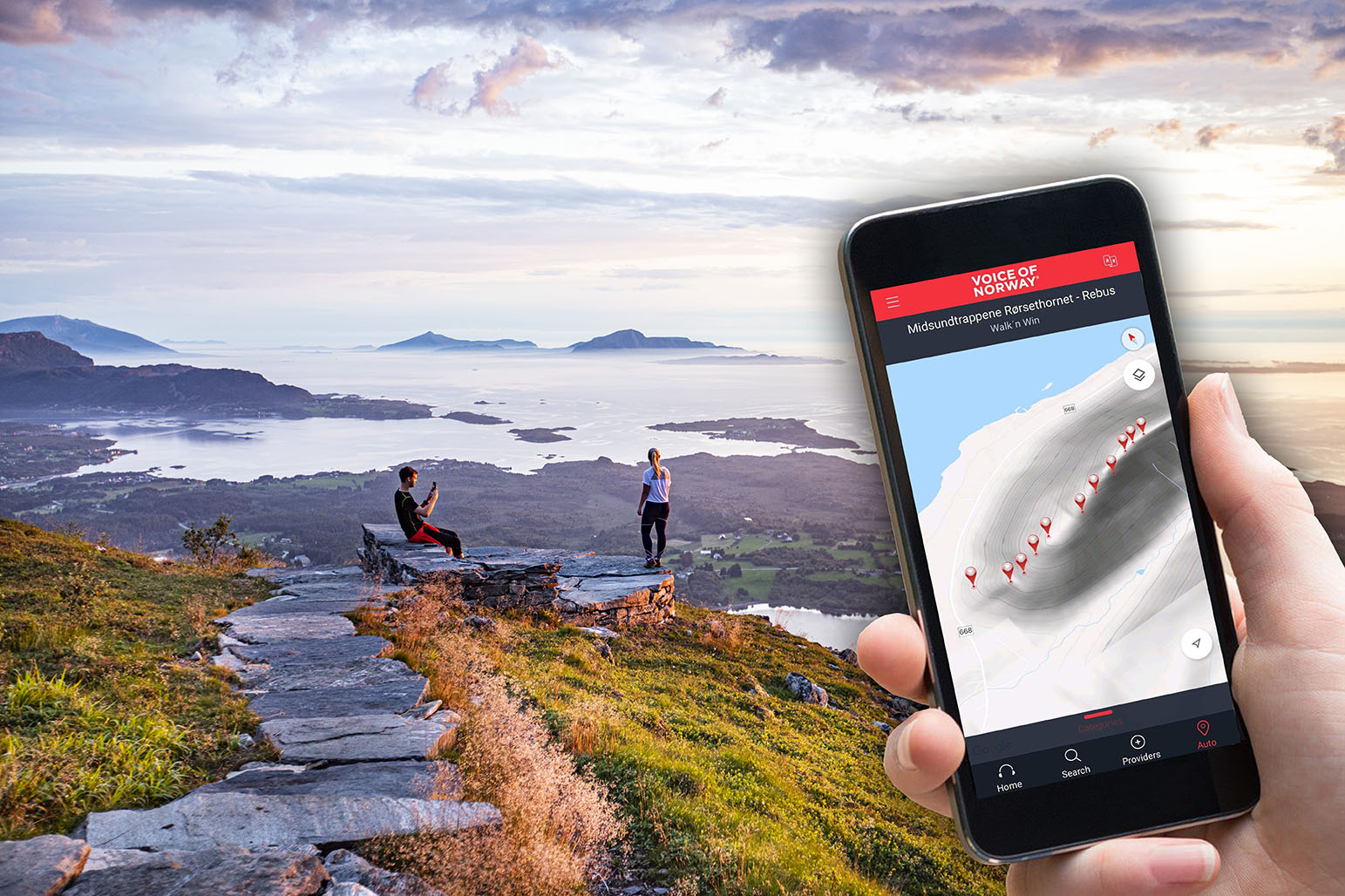 Midsund will soon be in place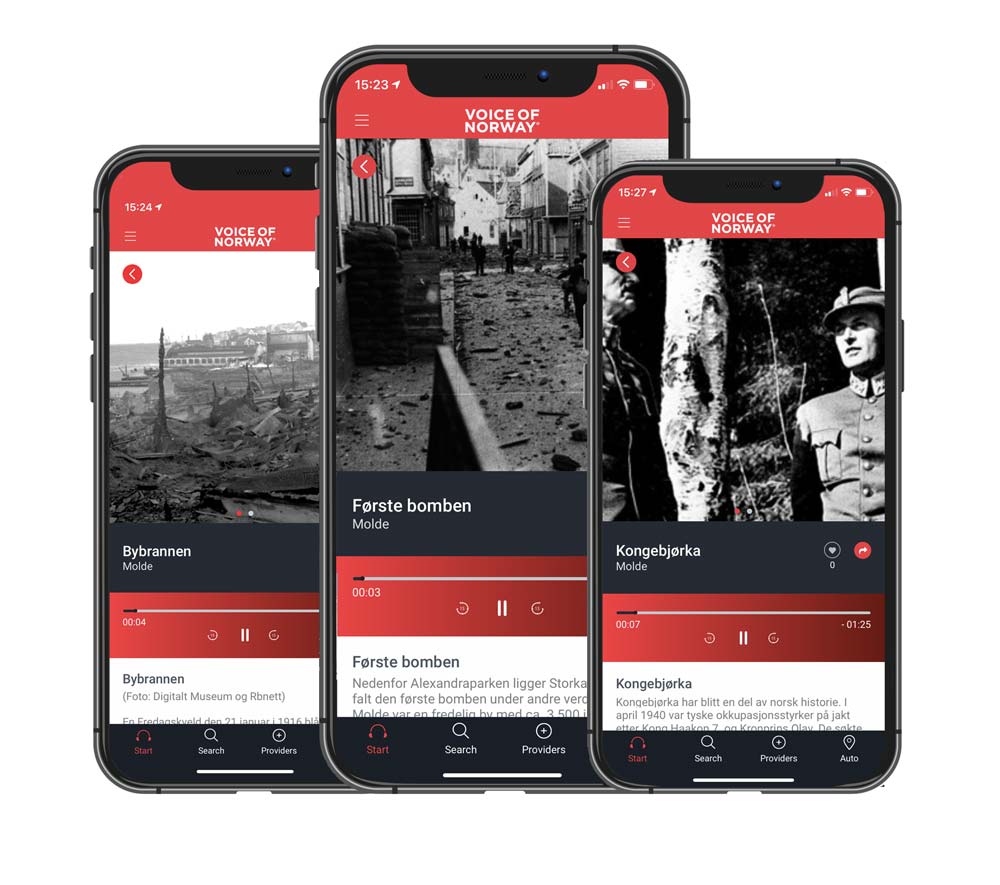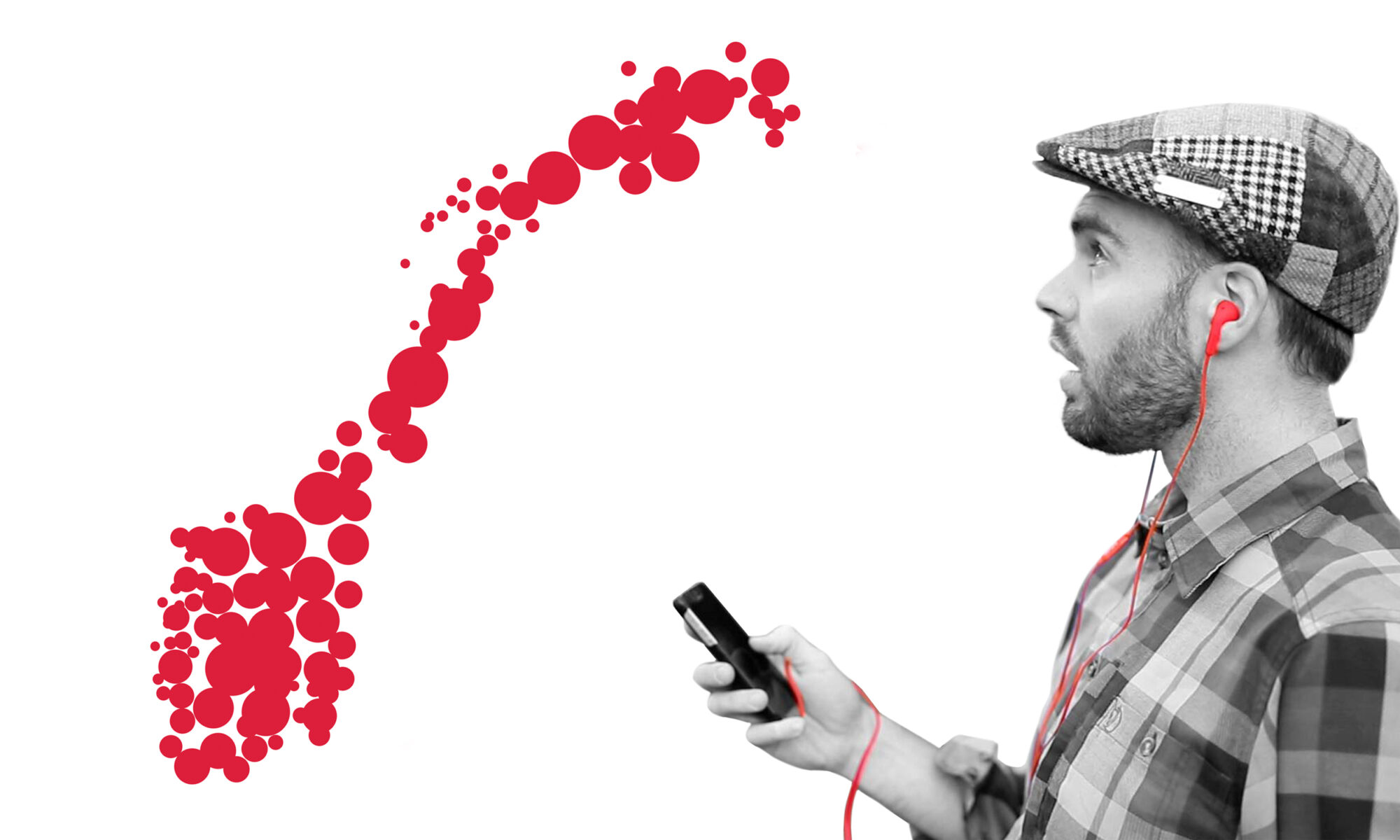 All of Norway's sound guide
Use your own mobile as a guide
Everything you need is in the Voice of Norway app!
The app is free to download.
The map shows the way to the places (GPS)
The audio stories start automatically now that you are in the right place
The stories have a professional narration in Norwegian and English
Pictures supplement what you see
Available all year round and around the clock
Remember to bring earplugs or similar so that you get a good listening experience
Contagious friendly

You use your own mobile as a guide
Easy to keep distance from others
Visit the place when there are few people there
Professional guide when it suits you
The guide routes in the Voice Of Norway app
- a collaborative project with the whole of Norway
The Voice Of Norway app is used throughout Norway. Here's how it becomes a joint service for everyone: to make the stories visible in their place – designed by yourselves.
Ta kontakt med oss for å få vite mer om hvordan du kan legge til rette for denne typen formidling i din region eller område!
Team Voice Of Norway
Telefon: 94096772