– This was fun, say Olivia, Bjørn Marius and Pernille!
With a map on their mobile phone, the children hunted for letters in the rebus in the museum area, and afterwards they worked together to put together the solution.
– You had to remember letters, it was a bit difficult, but together we managed it! Yes, and it was good that it didn't take so long, they smile.
-A ghost hunt sounds cool…or how about we can collect candy? Hmmm….
Both Bjørn Marius and Pernille are dancers in Romsdalsmuseet's Leikarring and they think it is exciting to get to know the museum in a new way.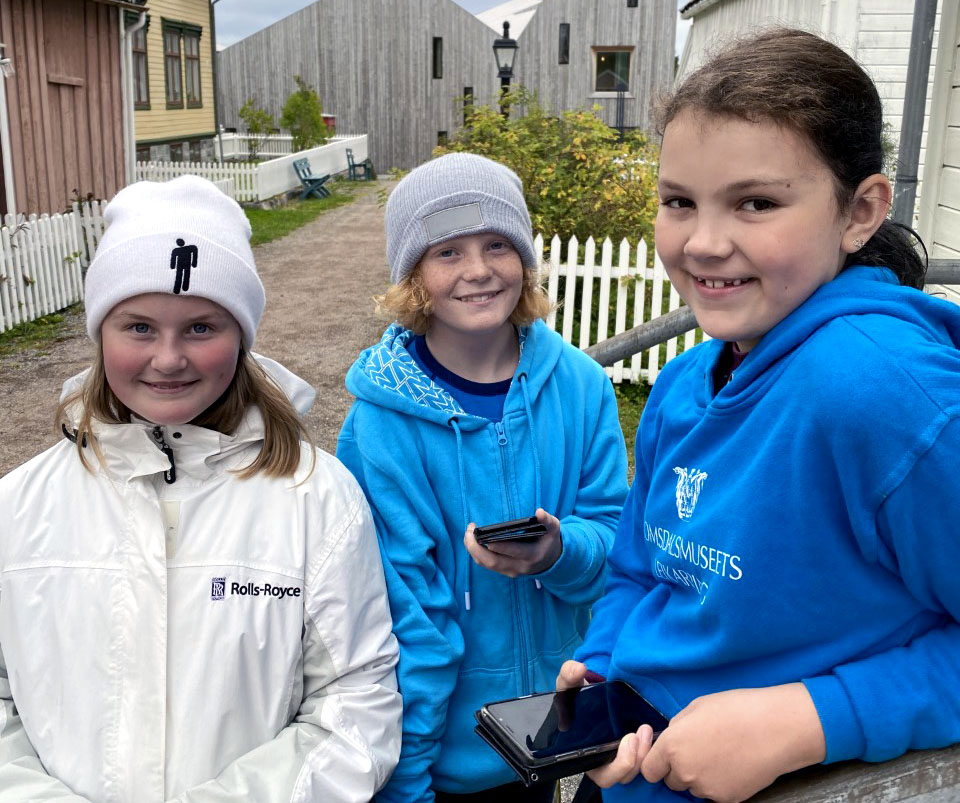 The prize is drawn every month
– We are a modern museum so it goes well with modern rebus, Birgitte explains and says that there will be hunting for boats, ghosts, goblins, Easter bunnies, balloon hunting and more in the future.
– The solution to the puzzle must be submitted via the Voice Of Norway app. And a winner is drawn every month who will receive a product designed by Trude Nistad , she says with a sly smile.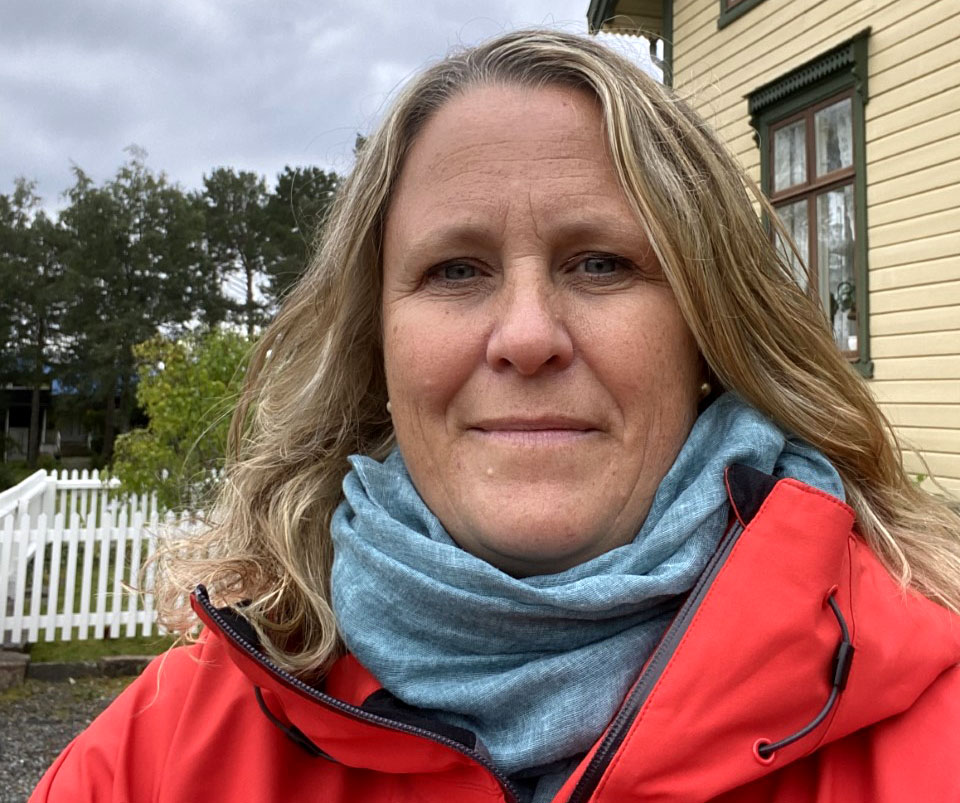 Family trip to the museum
– Take the whole family to Romsdalsmuseet . The cafe at Krona is open until 4pm, and while the parents enjoy a coffee, the children can challenge themselves with a puzzle, in safe surroundings on the museum grounds.
– Our aim is for it to be fun at the museum and it is also aim one for learning. Due to infection control, we have packed away everything for the children now. And then it's nice to be able to offer digital puzzles for children and young people, she says, adding that an audio guide for adults is already in place!
-When you are at the museum, you can download the app Voice Of Norway via QR codes that you can find on both signs and posters, concludes Birgitte and welcomes everyone to visit.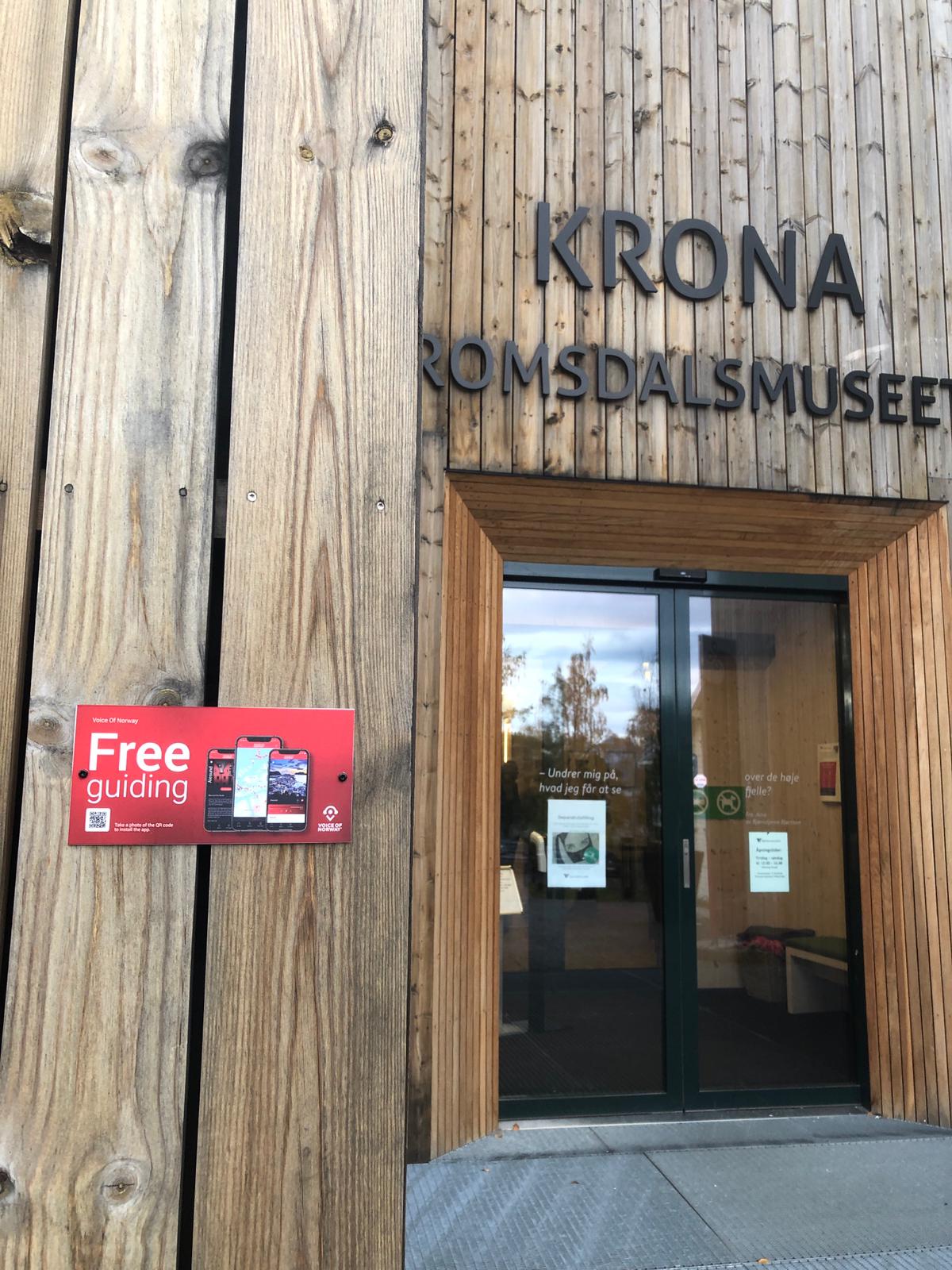 Romsdalsmuseet offers free guiding on your own mobile - for adults
Romsdal Museum (10 points)

Did you know that the chapel was only intended as an exhibition space for old church furnishings?
Or that they didn't have an outhouse in the 17th century? Where did they go to the toilet then?
Molde ( 46 points)

Do you know that there are rock carvings at Bjørset?
Who made the sculpture Jazzgutten?
What do you know about the city fire?
What did they sew on the Superb farm and where is it?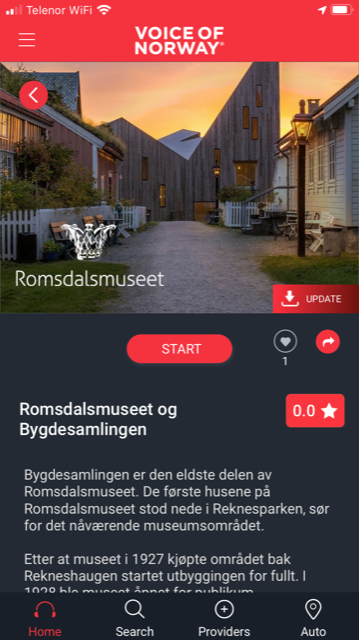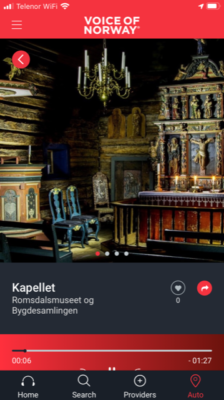 Voice Of Norway - the audio guide for the entire country
Ta kontakt med oss for å få vite mer om hvordan du kan legge til rette for denne typen formidling i din region eller område!
Team Voice Of Norway
Telefon: 94096772