Make activities visible - creates longer stays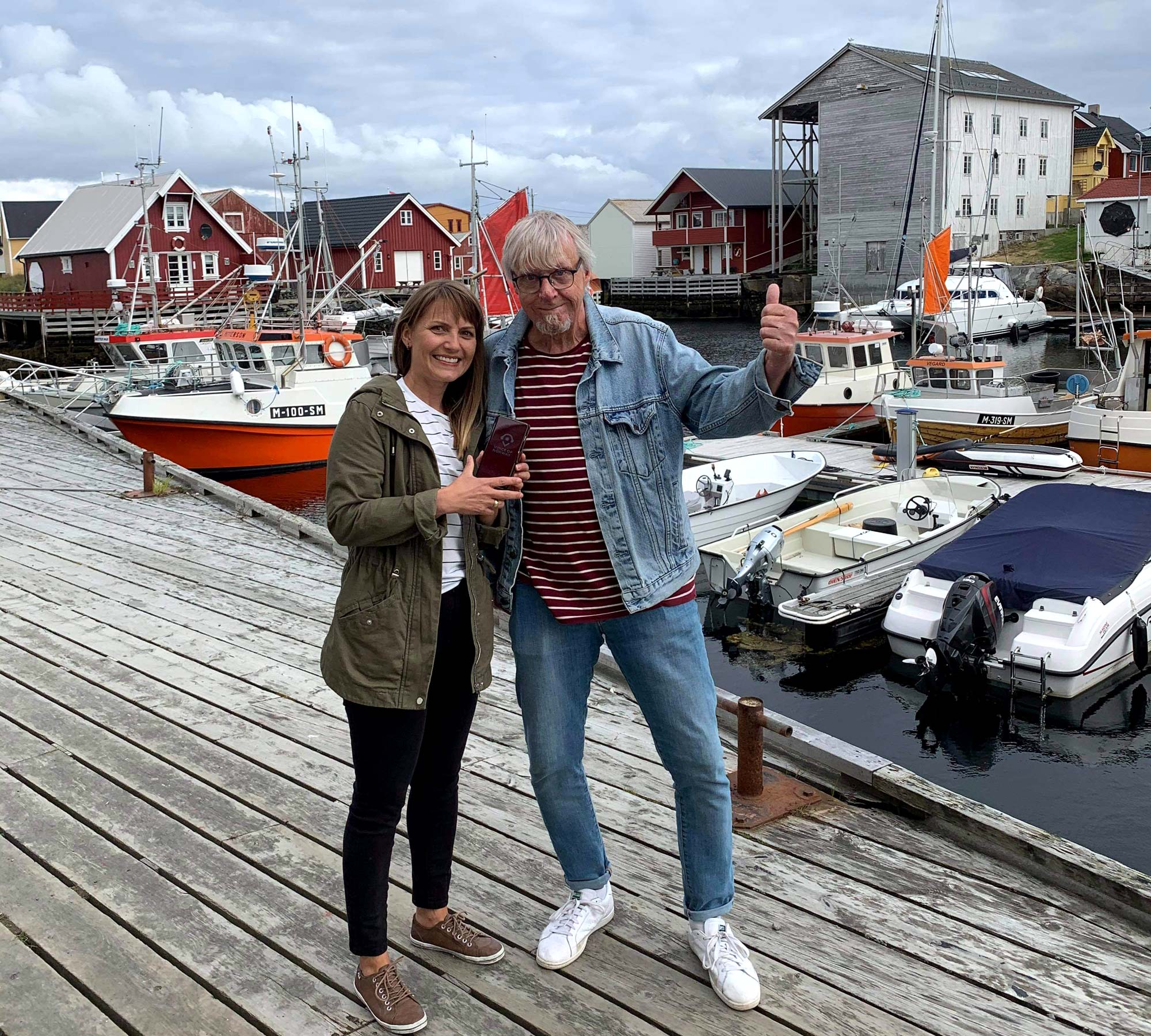 – Our goal is to make our pearls visible so that the visitors will stay here a little longer!
The audio guide is both a guide and a tool for planning. In this way, visitors can easily get an overview of experiences and fill their days with exciting activities here at Smøla, says Lena Knutsen. She is a business consultant at Smøla Business and Culture Center KF.
Business sees great value in the use of audio guides
-We meet visitors with enthusiasm here at Smøla. Everyone is a host and will proudly show off everything we have here. In addition, they themselves are also proud users of the audio guide.
-On digital screens on ferries and speedboats, on the door mat when they disembark, yes, the tourists have already had a taste of the possibilities by using the audio guide at Smøla. When they shop at the store, there is more information on the carts, so you just have to be tempted to download the app and try it. If the tourists are still not convinced, they will find even more information about the guiding at reception, on banners and posters all around, smiles Lena. She further explains that the people here like to show how the audio guide can be used.
– The business world saw great value in using the audio guide to give the tourist added value from being a tourist here in Smøla, she says, and explains that it was before Corona. She also mentions that businesses have a point in the guide, such as cafes and accommodation, and that provides extra motivation.
Make the audio guide visible
– We have had access to the marketing package for Voice Of Norway, but since I am a graphic artist I have created most of the material myself, says Lena. We have used social media actively, we have interviewed satisfied travelers and in addition the local newspaper has positively followed up the activities here in Smøla, so we feel we have done a good job and that we are visible on all surfaces, explains Lena.
Audio guide a supplement to the guide
– We are really proud to be able to offer an authentic ram walk with the local guide Roald Danielsen on the ear. Being able to tell our story in our own dialect is extra nice, and in addition, the conditions are so small here that you can actually also meet Roald at the shop and have a chat, says Lena and smiles.
– Staff can be a challenge and we see that many museums are closed on Mondays, for example, she says and explains that we need both guides and audio guides, they complement each other.
Satisfied Norwegian tourists use audio guides
– This year's tourists were mostly Norwegian families, or motorhome tourists. We expect that this will also be the case in the summer of 2021. We therefore offer Norwegian language on the audio guides, but more languages will be added later. The feedback from tourists is that they are satisfied and think that: "The audio guide is absolutely fantastic". The conversation about the audio guide is also an ice breaker against locals who want to have a chat. In addition, travelers mention that it is not quite the same to look for information online, when the audio guide also shows where the place is on the map, she says and adds that here a lot of time can be saved on searching.
-Digital fun! During the summer months, we also run rebuses where tourists take part in the draw for great local prizes.
– With our small conditions, it is easy to see which of the tourists use the guide or not. Those with mobiles in hand listened and learned more about the place. In several of the points, we also lead them on to the next point of interest. The images in the app supplement and show what they don't see. It could be what's inside the house when you can't go in, or what burned down, was bombed and other historical events. We hope one day to be able to show pictures of the Edøy ship which is buried here, she smiles slyly.
Extended experience - a pilot project with AR
– Now we move on to the AR pilot project, where we use augmented reality at some of the points in the audio guide. This means that visitors will be able to meet "living people from the Viking Age" inside the app, and be taken on a journey back in time. We think this is very exciting!
In addition, we will highlight several hidden gems that will create good experiences for visitors, concludes Lena and welcomes everyone to Smøla.
Photo-Gurispelet: Wigdis Wollan – http://www.wigdiswollan.no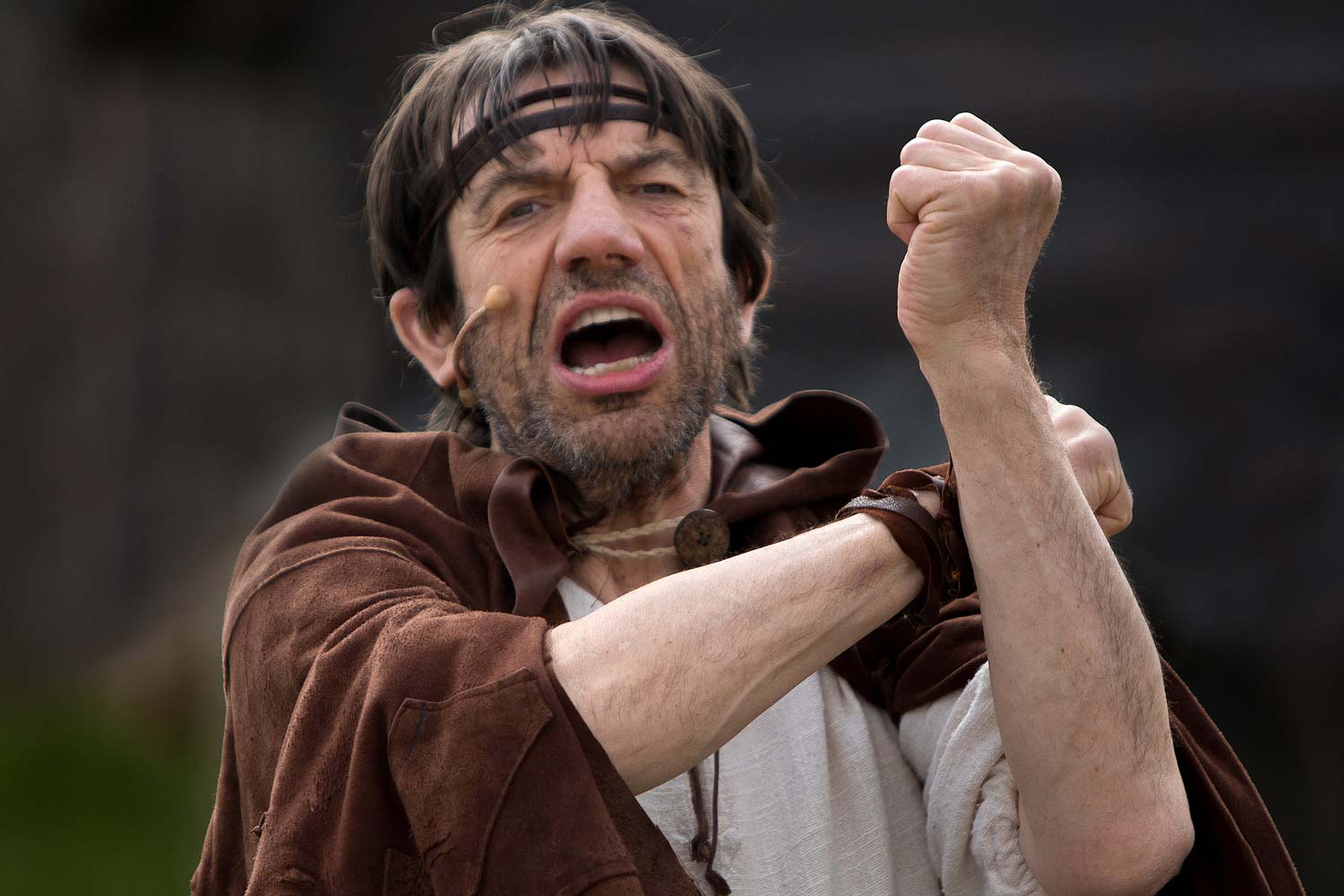 Even the accommodations are a treasure
And in addition, you can enjoy experiences such as: kayaking, diving, eagle and bird safaris, sea and trout fishing, golf, cycling, boat trips, gap huk, the wild sheep farm and local food.
The guide routes in the Voice Of Norway app
- a collaborative project with the whole of Norway
The Voice Of Norway app is used throughout Norway. This is how it becomes a joint service for all regions: to make it easy for travelers to have good experiences in Norway – designed by yourselves.