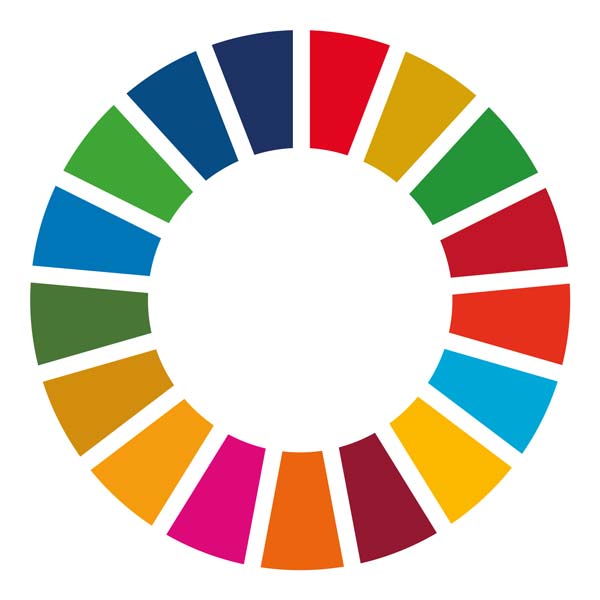 Voice Of Norway
- A sustainable solution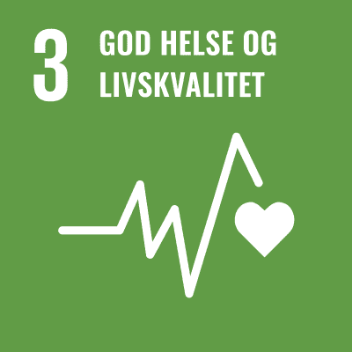 3: GOOD HEALTH AND QUALITY OF LIFE ARE SUSTAINABLE
– There is growing interest in health, well-being and the spiritual. With the mobile phone as a guide, we get the people out on a trip in all types of terrain, which suits everyone. Our solution provides meaningful and authentic experiences for people of all ages, who can listen to relevant information and stories without disturbing others. In order for several people to be able to do something together, quizzes are developed for cooperation in families, groups and at the workplace. With a focus on universal design, we also reach those with reduced mobility, sight or hearing.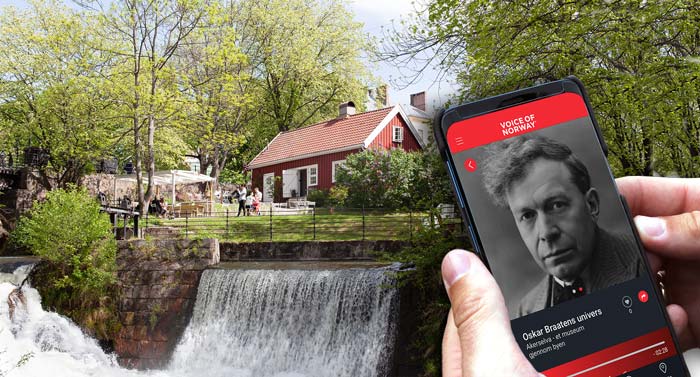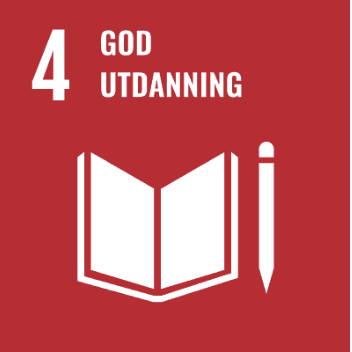 – We promote lifelong learning for everyone. There is no theme that is too big or too small in the solution. Here, everyone, regardless of age, gender, ethnicity or religion, can learn about our culture, nature, history, art, politics and much, much more. The content is locally secured with several sources, high-quality sound and the readers with real empathy. The collaboration on the content can go across schools, tourism and business.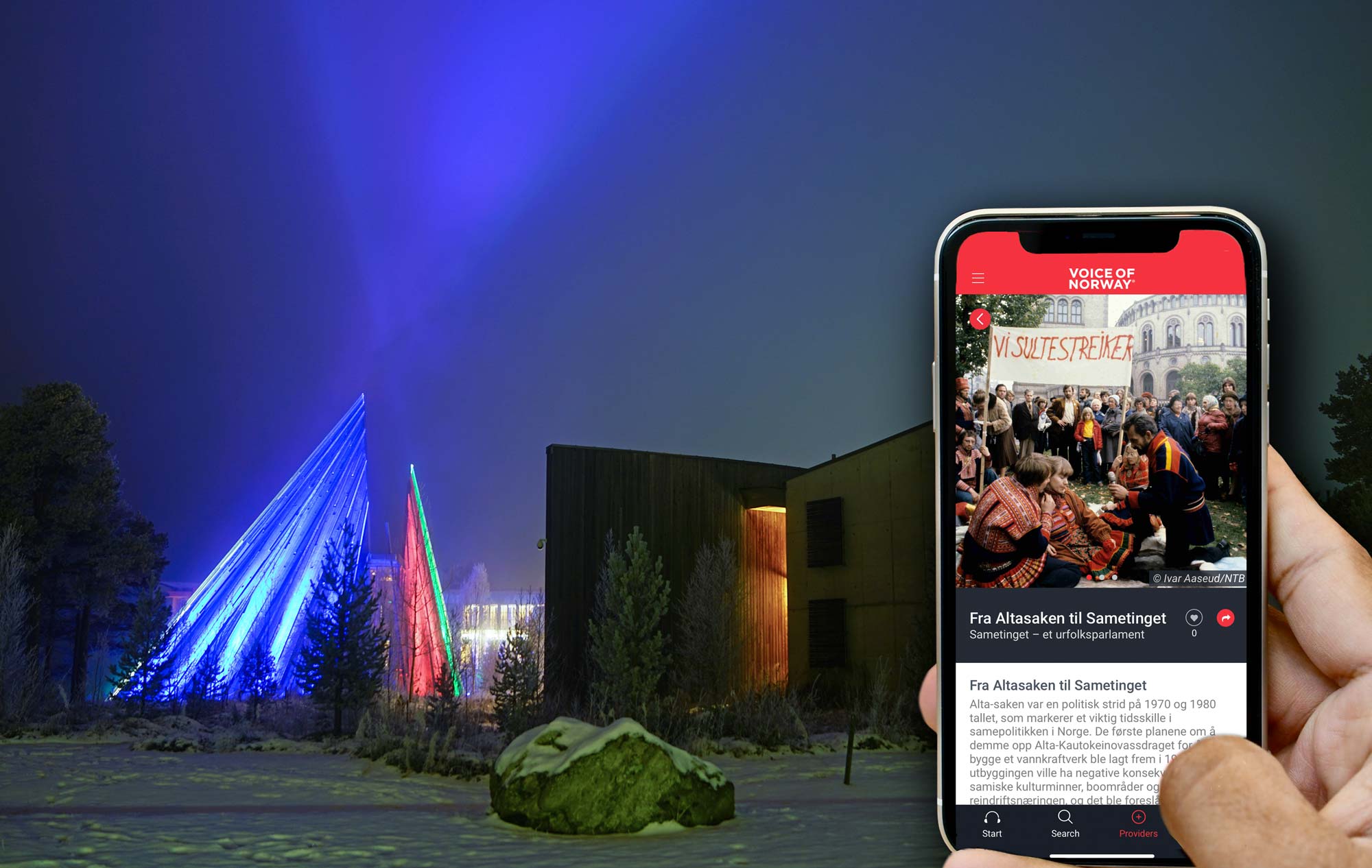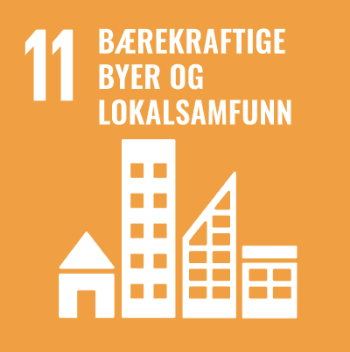 11: SUSTAINABLE CITIES AND LOCAL COMMUNITIES
-By using the mobile phone and positioning, anyone with a smartphone can get relevant information in an environmentally friendly and traceless way. The information is location-based and triggered by "GPS point". This is how e.g. cultural monuments and heritage in a sustainable way, while avoiding visual littering. Content is updated digitally in real time and we thus avoid encroachment on nature and the local environment.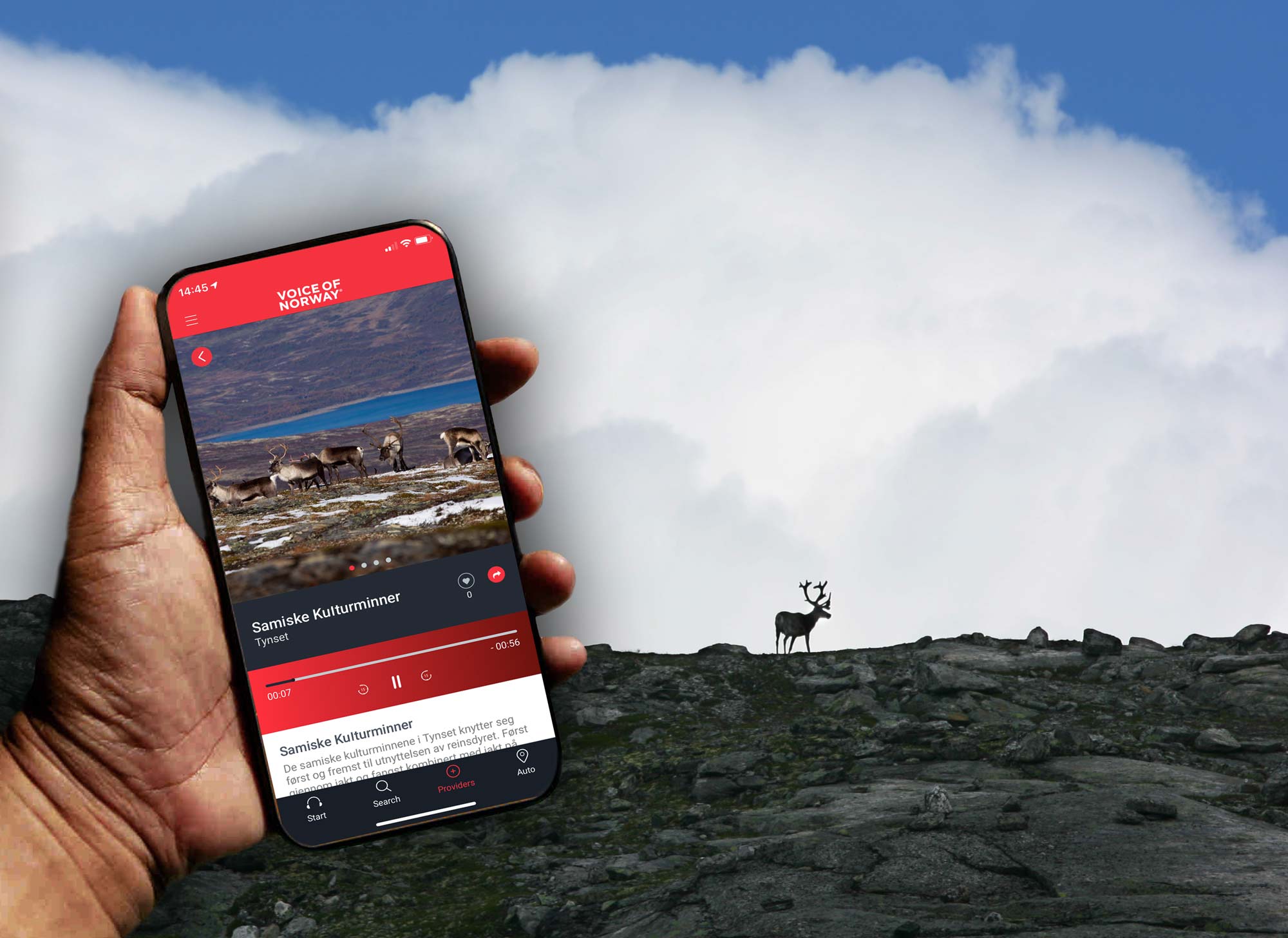 No tracks in nature with audio guide.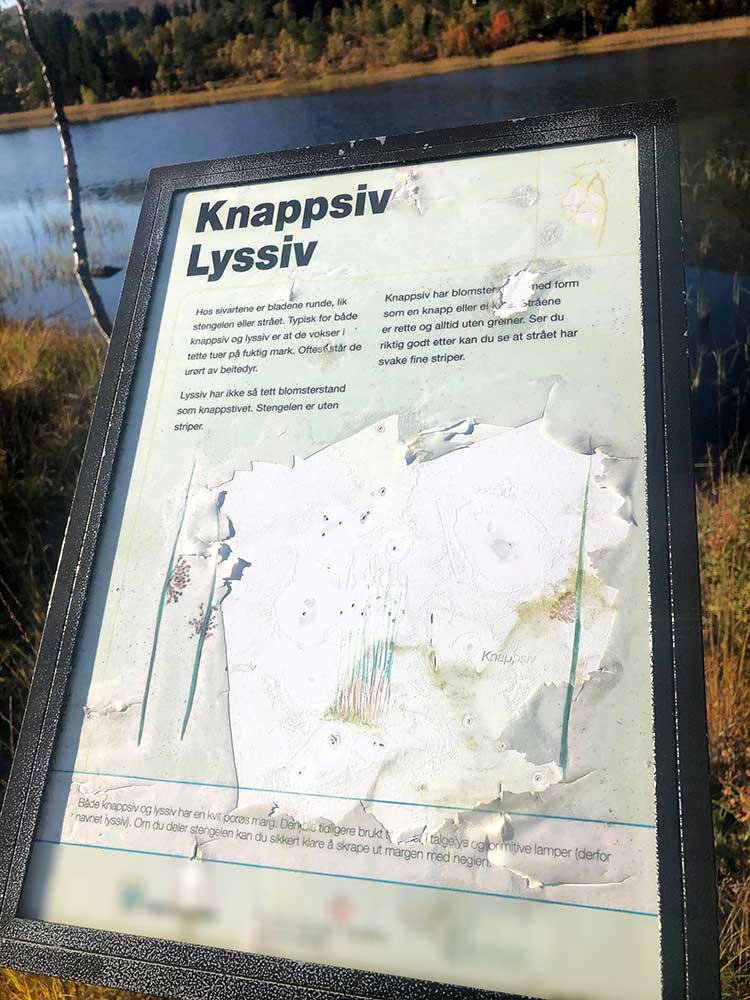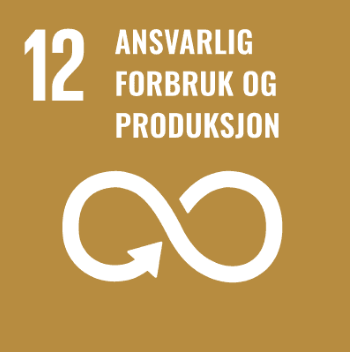 12: Responsible consumption and production
– We ensure sustainable consumption and production patterns by letting the tourism industry collaborate on a solution for travelers throughout Norway. This is how we ensure that we manage to do more with fewer resources. We create local jobs and promote local products, by letting locals themselves tell the stories about local pearls and cultural heritage. In this way, we can contribute to development in several areas, which provides increased experience value. We are aware of traffic in nature and the solution can contribute to the way we move. Smart and climate-smart technology makes travel more efficient, and with AR (Augmented reality) and Gamification it also becomes more exciting.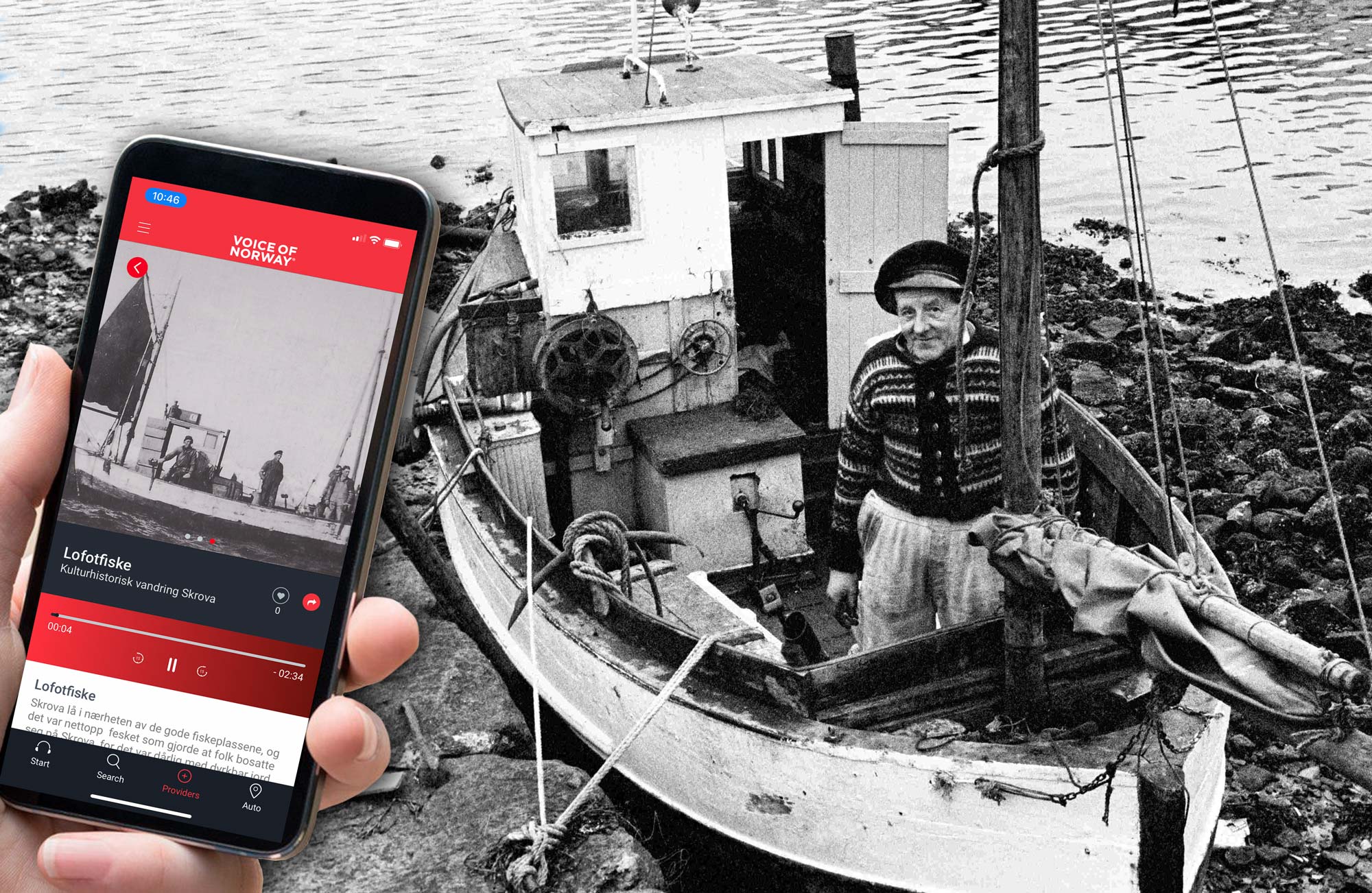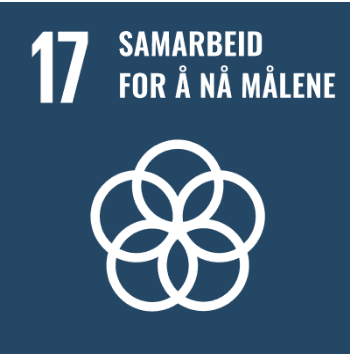 17: COOPERATION TO ACHIEVE GOALS
– Our open APIs make it easier to build smart solutions with other players, for example travel services. In addition, the solution can easily be scaled in a sustainable way.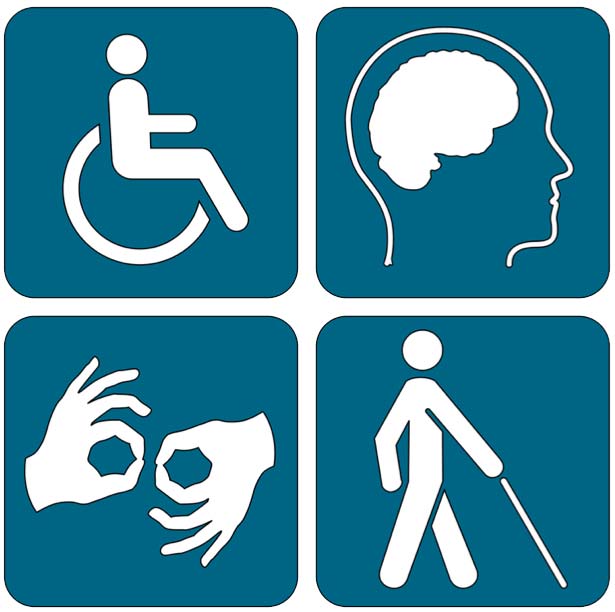 Blind and visually impaired
The visually impaired have the opportunity to listen to stories and relevant information when they get to the place where the information is, but also played remotely from home.
Mobility impaired
In areas where the storytelling goes along a path that is adapted for people with reduced mobility, points that lie outside the path can be easily marked in the solution in such a way that the story starts where it is adapted for those who have to follow the path.
Deaf or hard of hearing
The stories can be read on the mobile screen.
Trackless storytelling - no signs in nature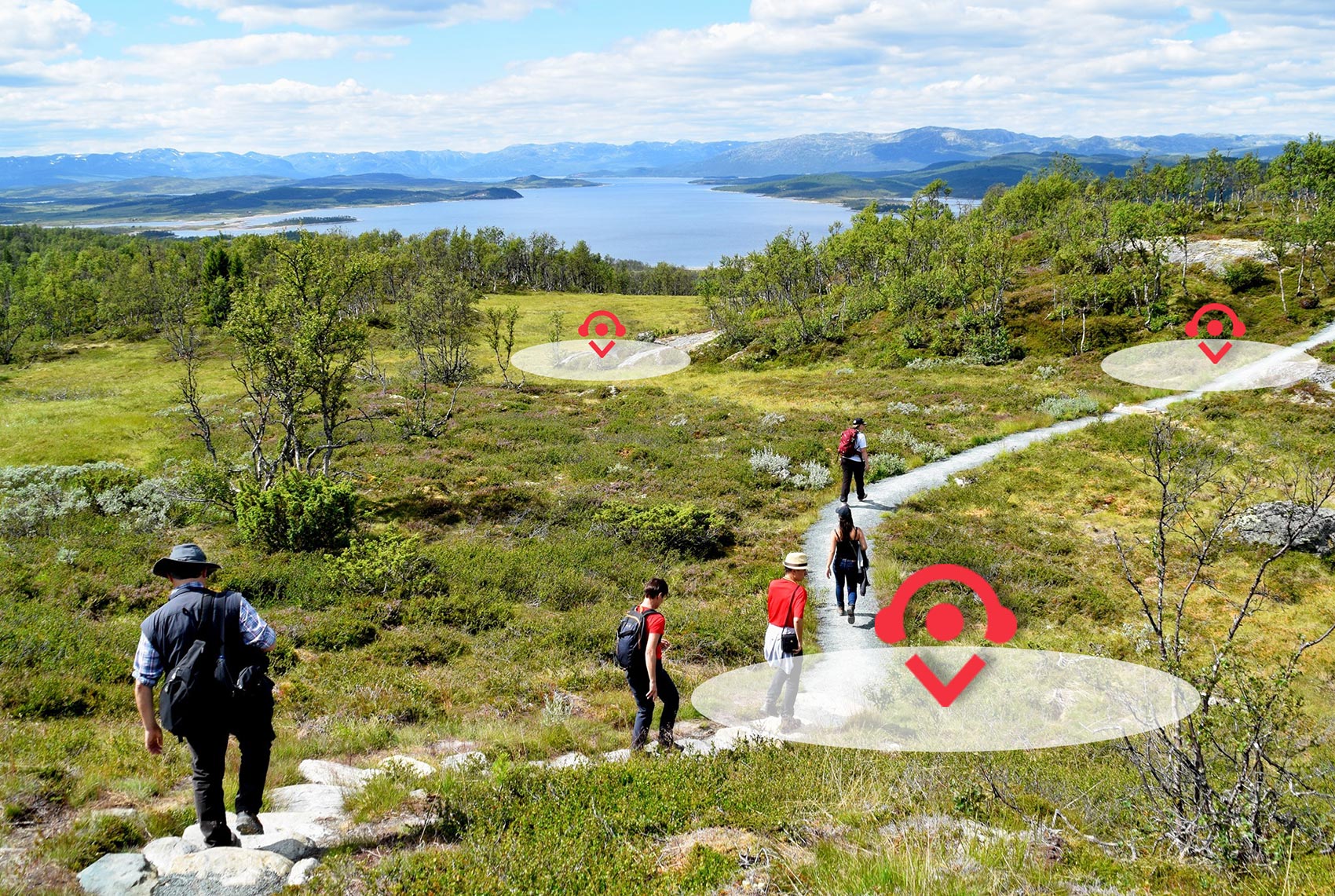 App is downloaded on the mobile.
At the point of interest, the storytelling starts automatically (GPS).
The story is told by real narrators. Can also be read.
In many languages.
The map on the mobile shows where hikers are and where they should go.
Images in the app supplement what they already see.
Advantages of the mobile phone as a guide
Deliver content on a device that "everyone" has.
Can be used to communicate all types of topics in all industries.
Location-specific content.
Does not disturb others.
Does not need internet.
Contagion-friendly and available around the clock.
Space for many languages.
Updated in real time.
The solution does not require any intervention in nature.
The solution is not visually polluting.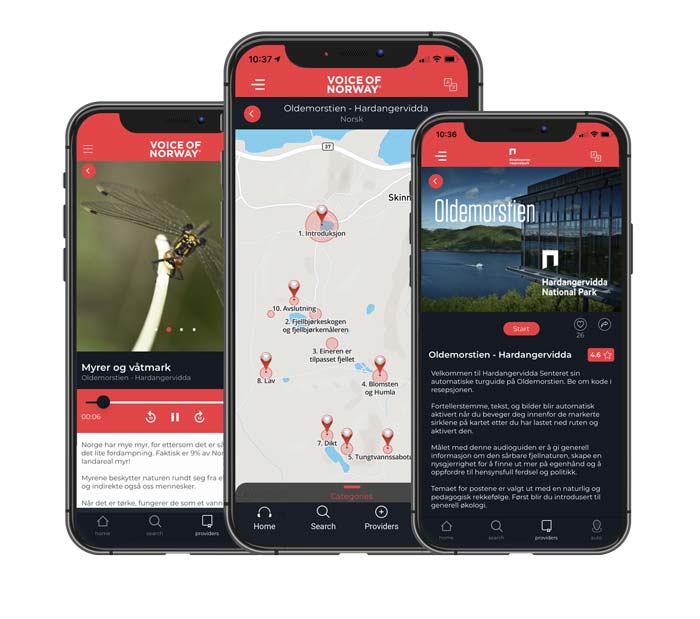 The guide routes in the Voice Of Norway app
- a collaborative project with the whole of Norway
The Voice Of Norway app is used throughout Norway. Here's how it becomes a joint service for everyone: to make the stories visible in their place – designed by yourselves.
Ta kontakt med oss for å få vite mer om hvordan du kan legge til rette for denne typen formidling i din region eller område!
Team Voice Of Norway
Telefon: 94096772