Main photo: Gunhild Toftesund
Top hiking pleasures and holiday taxes
– We promote local value creation, and by being one of the best municipalities that have arranged summit tours, we now give our visitors opportunities for new discoveries over several days. Through the development of the road connection, we open up the area and improve access for visitors. With so many opportunities for experiences for both children and adults, there is no reason not to stay an extra day or two in Vanylven.
– In order to highlight and preserve our history, we chose to implement an audio guide, much to the delight of permanent residents and our visitors. Through this work, we have found stories that we have never heard of before, and now we are making sure that all stories are well taken care of in the future.
– We see that the work that has been done fits well into school subjects as well, says Erlend and mentions "Learn about your municipality" as an example. With the audio guide, students can hear the stories where they actually happened.
– We want visitors to join us on a journey through our municipality, and we want them to see all the wonderful things we have and thus understand why we are so proud to live here, says Erlend and smiles.
Guide and audio guide - good supplements
-Both in the church and in the quarry museum we have wonderful guides, even guides who have grown up in the quarry itself. This knowledge is impressive. At the same time, we see the limitations both in time, personal resources and in taking care of the stories. Thus, the audio guide supplements very well to highlight local value creation to all visitors at all times.
-We now have offers both for top tour enthusiasts and those who want to experience the culture and history of our coastal municipality. With the Voice Of Norway audio guide, we guide everyone, at all times of the day.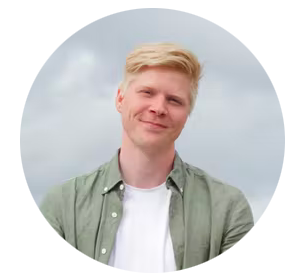 Erlend Løvoll. Photo: Fredrik Bakke, Synste Møre
-In the audio guide you will find a journey through Vanylven municipality. You can experience stories from wartime and all the way back to the 12th century. The stories have been given a new life with the help of Vidar Parr, and you can listen in Norwegian or English.
YOUR OWN PERSONAL GUIDE
-More guided tours will be available over time and the guide is easily accessible on your own mobile phone, says Erlend.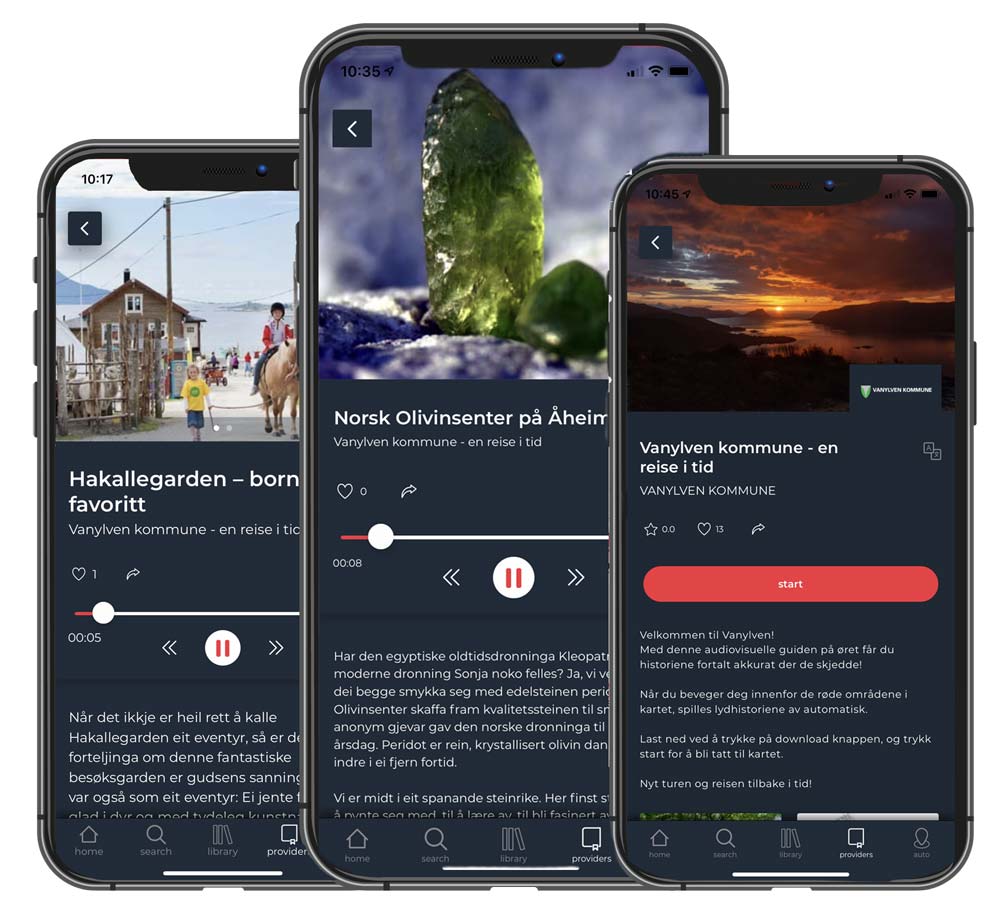 Audio guide Vanylven municipality
STORIES
FROM THE VANYLVEN
The war camp at Åram
Fiskaa Old Ore Mine
Industrial builder PM Røwde
Blåfelden Right Up
Mrs. Inger to Austrått
Witch burning at Rovde
Hakallegarden
Slagnes and Inger Hagerup
Jetmund church in Åheim
Norwegian Olivine Center at Åheim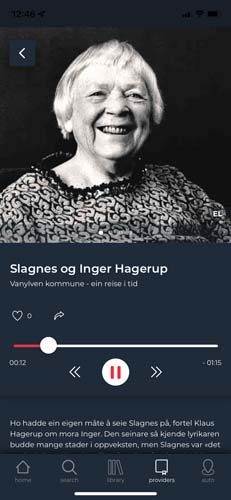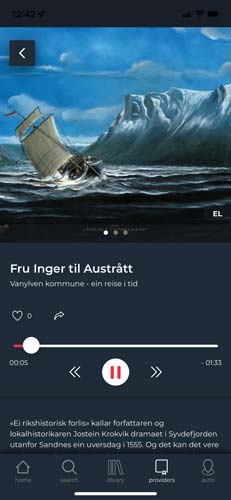 Experience Vanylven with an audio guide
-Regardless of what interests your family has, you will have wonderful experiences both in and by the fjord, mountains and valleys in Vanylven:
Guided tour to Lake Eureka – find your own gem
Find peridot at the Olivine Eruption
A geological journey at the Stone Museum
Motorhome experience at Gusdalsvatnet
Hakallegarden – the world's largest donkey and other exciting animals
Salmon river – maybe you have to sleep in a tent to get a fishing license
Culture trail
Viking graves
Witch burning
Top tours – mountains above 1000 m.a.s.l
StikUT trips
Ship tunnel through Stadtlandet is planned
Use your own mobile as a guide
Everything you need is in the Voice of Norway app!
The map shows the way to the places (GPS)
The audio stories start automatically now that you are in the right place
The stories have a professional narration
Pictures supplement what you see
Available all year round and around the clock
Remember earplugs for a good listening experience
Contagious friendly

You don't have to borrow equipment
Easy to keep distance from others
You visit the place when there are few people there
Audio guide - a sustainable solution
WHEN IT SUITABLE FOR THE VISITORS
– With a guide on the phone, visitors can experience the place at their own pace, at all times of the day.
PHYSICAL ACTIVITY
– Facilitates movement and activity outside.
TEACHING FOR ALL
-Everyone gets the same good experience and to learn more.
TRACELESS
– With GPS-based information, we avoid visual littering and encroachment on vulnerable nature.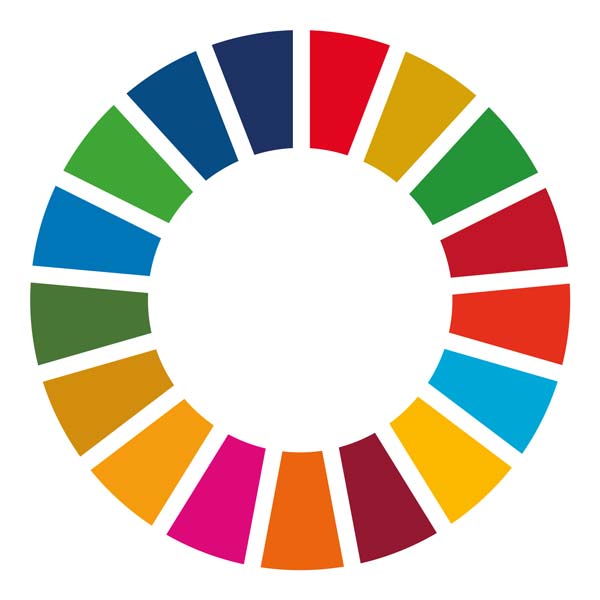 The guide routes in the Voice Of Norway app
- a collaborative project with the whole of Norway
The Voice Of Norway app is used throughout Norway. Here's how it becomes a joint service for everyone: to make the stories visible in their place – designed by yourselves.
Ta kontakt med oss for å få vite mer om hvordan du kan legge til rette for denne typen formidling i din region eller område!
Team Voice Of Norway
Telefon: 94096772