A digital guide on mobile
-With guiding via the Voice Of Norway app, we want to give travelers an extended experience when they visit Smøla . Now they get a safe and nice experience while learning local history and getting a closer bond with Smøla. Everything they need for the trip is here, including maps, experiences and practical things such as accommodation and dining. If travelers want to explore our island even more, that is extra nice, continues Lenand Knutsen.
At the same time that travelers want to experience new places, they also need to feel safe as the situation is now with Covid-19. With guiding on the app, visitors are not dependent on everything being open and serviced, they can be self-directed and set up their own journeys. They of course choose the time of the journey themselves and they get both "good space" and fresh air in their hearts.
You don't just see the Viking grave - you get to hear the story about it too
Via the app, travelers on Smøla can set up their trip according to what they want to see. The app is GPS-based and a pleasant narration will tell the story of the place , in the chosen language, when the tourist is there. Thus, they will not only see the Viking grave, but they will also hear the story about it.
"I didn't need to hear much about the app before I realized we had to join this"
Lena Knutsen, business consultant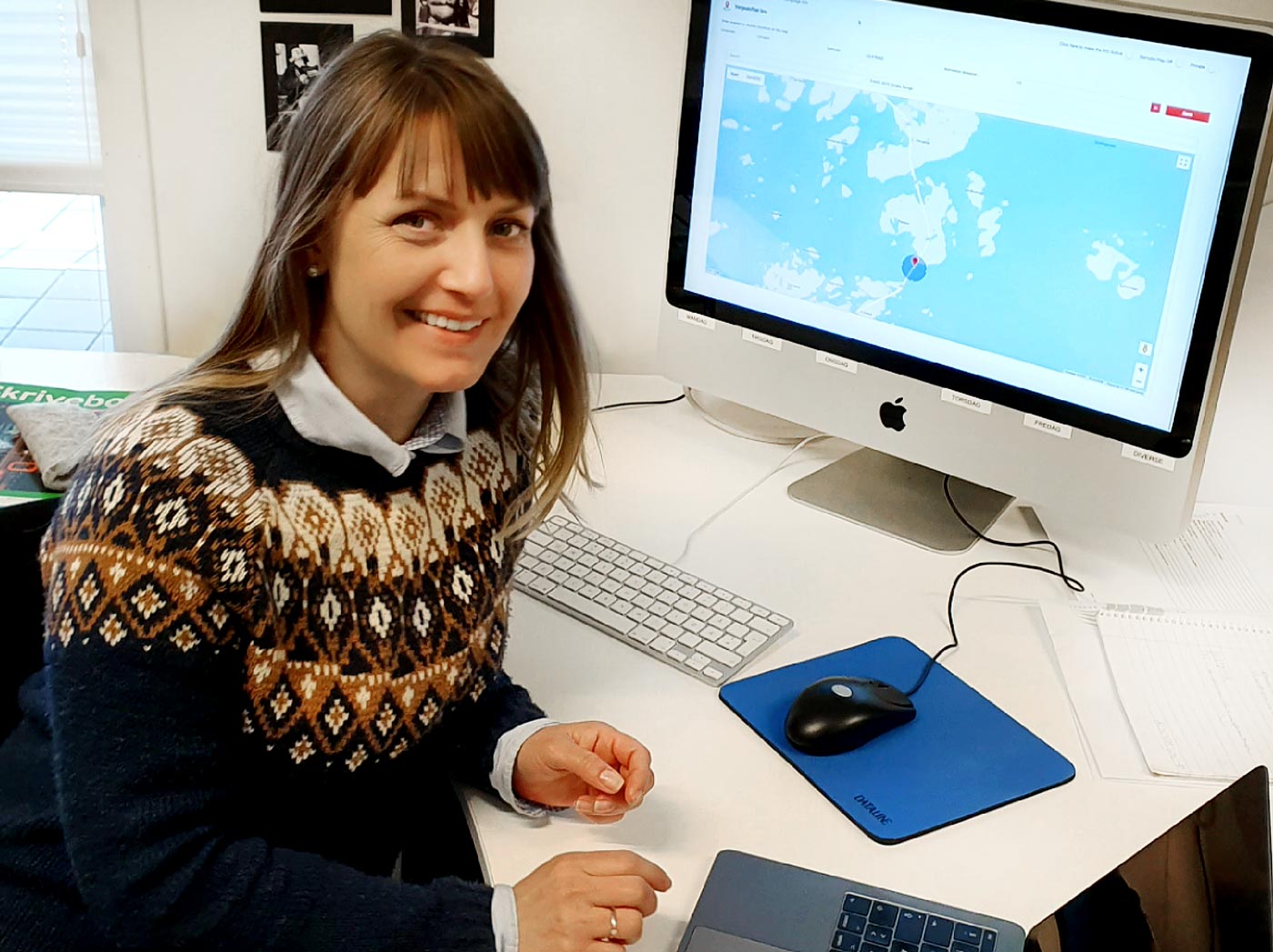 Unique experiences at Smøla - it's easy to have a good time!
– The good experiences are right outside the door out here. Here the family can be together in nature without requiring too much planning and equipment.
Breathe in the fresh sea air, visit Kulisteinen, see Edøyskipet, Festung Edøy, Veiholmen, Viking graves, copper mines, kayak at sunset, fishing by/on the ocean, close to eagles and sleep outside, flat and great for cyclists. We even have Norway's only Myrmuseum. You can find everything in the app, she says.
– We see the benefit of being able to easily add new points to the app. If we find a new Viking ship, we must be able to convey it quickly, smiles Lena. Now our tourists can listen to the stories in Norwegian and English. If we get tourists who need other languages, we must be able to add them quickly. We create and insert text and images into the app ourselves. The reading of the text in several languages is done by professional actors, through Voice Of Norway.
The guide routes are a collaborative project - with the whole of Norway
– The basic routes in the app have been created in collaboration with the Historielaget here at Smøla. We allow others to also add points that are useful for the traveller. This way it becomes a more complete experience for everyone. We also work with our own routes for children, and places that need a little extra attention, says Lena.
– It is extra great that the same app can be used throughout Norway. In this way, it becomes a joint effort for all municipalities: to make it easy for travelers to have good experiences in Norway – designed by themselves.
The app is ready for Smøla
-In connection with the Innovation Festival in Åndalsnes, we received a presentation of the Voice Of Norway app. I didn't need to hear much before I realized that we had to join this, concludes Lena Knutsen, who is looking forward to presenting the app to both visitors and permanent residents of Smøla.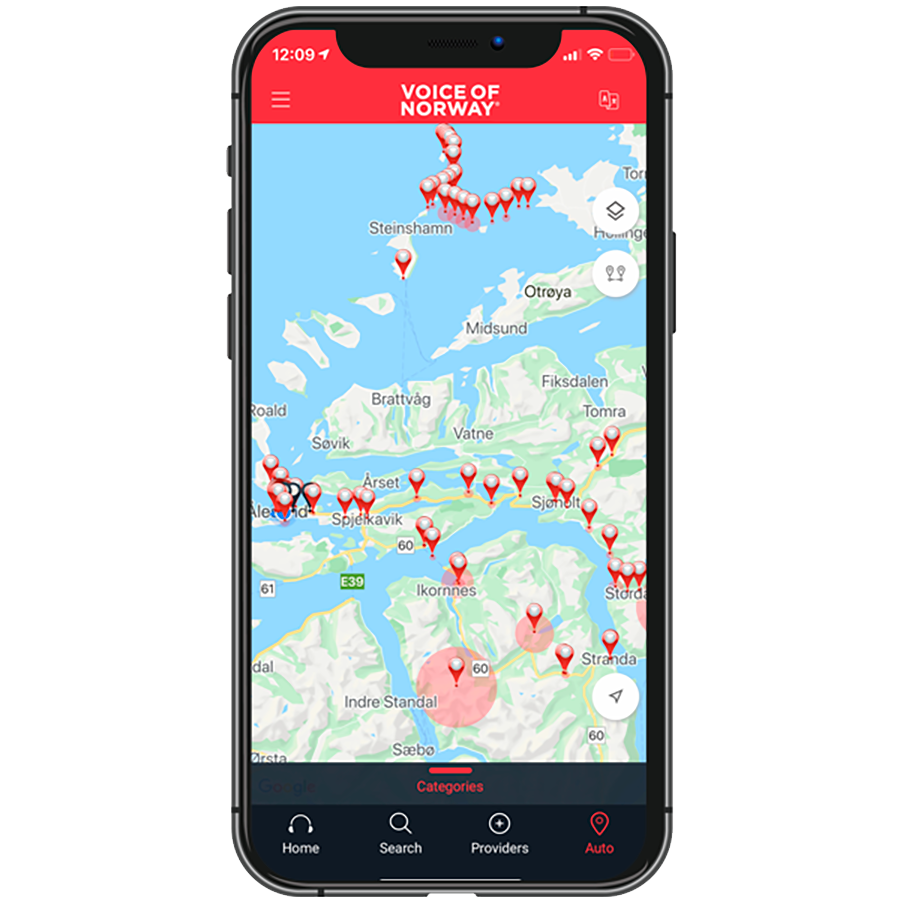 Smøla succeeds in implementing an audio guide
The small island community of Smøla had a total of 766 downloads of the audio guide in late summer 2020. – We have succeeded in engaging industry players, says Lena Knutsen.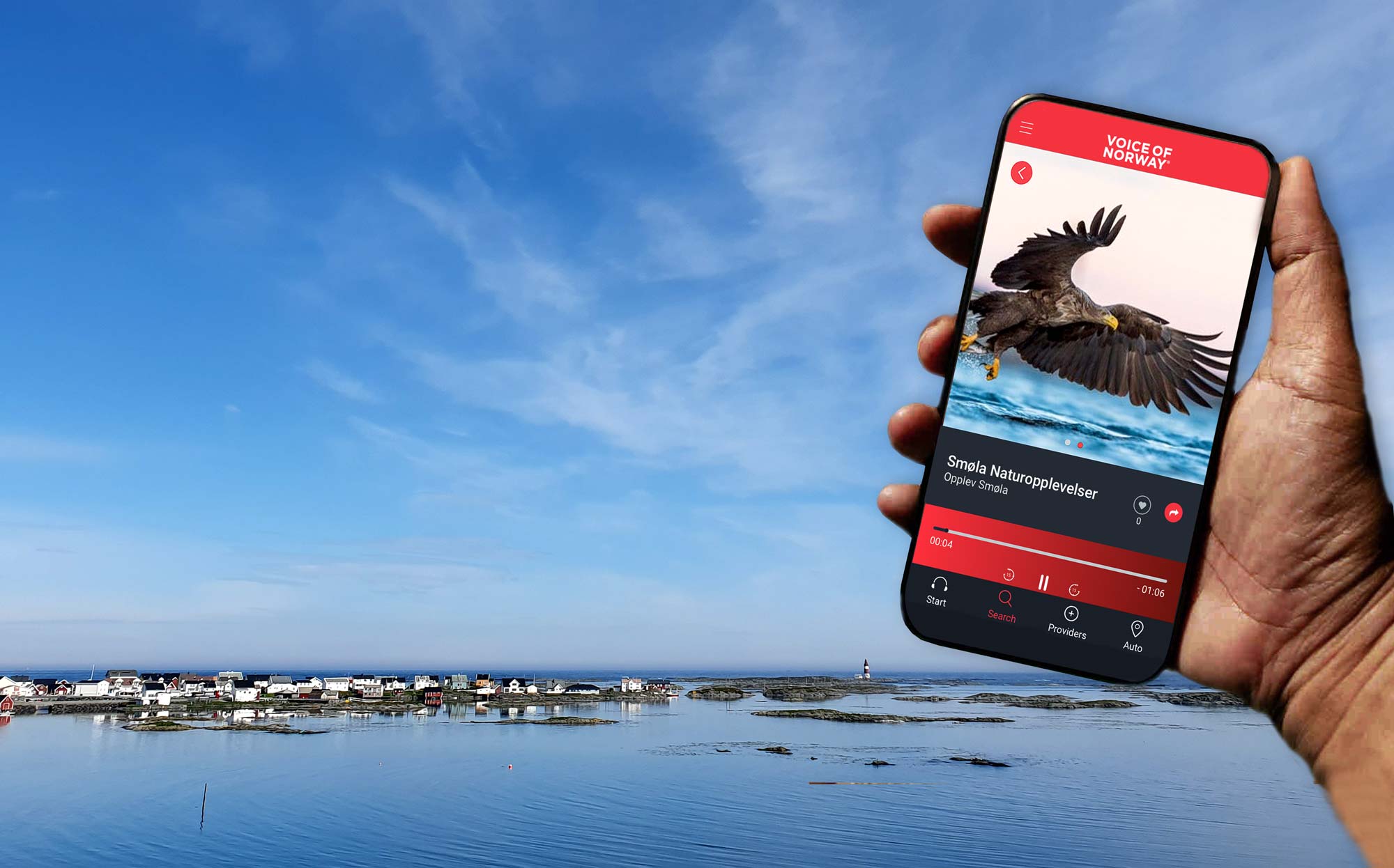 The guide routes in the Voice Of Norway app
- a collaborative project with the whole of Norway
The Voice Of Norway app is used throughout Norway. This is how it becomes a joint service for all regions: to make it easy for travelers to have good experiences in Norway – designed by yourselves.
Ta kontakt med oss for å få vite mer om hvordan du kan legge til rette for denne typen formidling i din region eller område!
Team Voice Of Norway
Telefon: 94096772