The complete travel experience
With a narrator's voice that creeps pleasantly into the ear canals, the travelers hear stories about the place they are currently at.
With the mobile as a guide, they get to learn more about the treasure they found after the shipwreck, learn about the puffin and the bird mountains, see lighthouses they can actually spend the night in, hear about the beautiful places they pass by and those they can go ashore and visit. The stories can range from children's stories to war stories and Viking battles.
The audio guide provides a complete travel experience for travelers by coastal route, ferry and cruise.
Hear stories in the audio guide
Do they lay one or 4 eggs per season?
Do they have one or 2 makers throughout their lives?
Will they live up to 20 or 40 years?
Do they winter at sea or in warmer areas?
What is the top speed: 60 or 90 km per hour?
Can it dive 60 meters?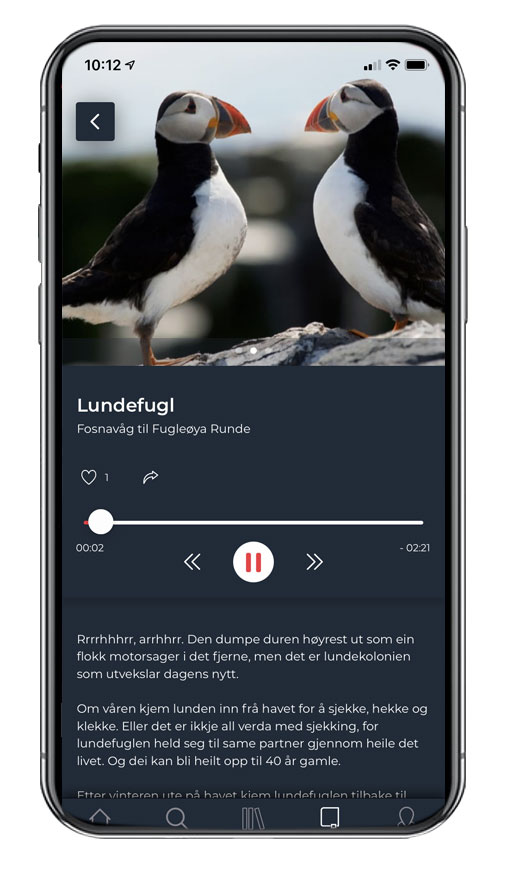 Did 50 or 200 people drown in the shipwreck in 1725?
Did 200 kg or two tonnes of gold coins disappear?
Did divers find 570 or 57,000 coins?
Are there more treasures and ships at the bottom of the sea?
Can you see gold coins at Runde?
Is it good to dive here?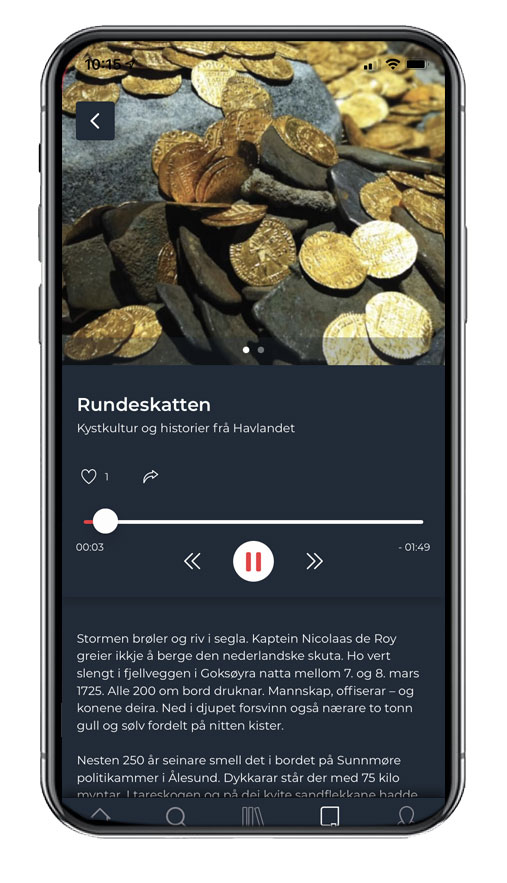 This is how the audio guide works
Convey what you want, where you want, when you want
Automatic playback based on GPS position
The story is communicated with pictures, sound, text and maps
Professional narration
Location-specific content
Available around the clock, in several languages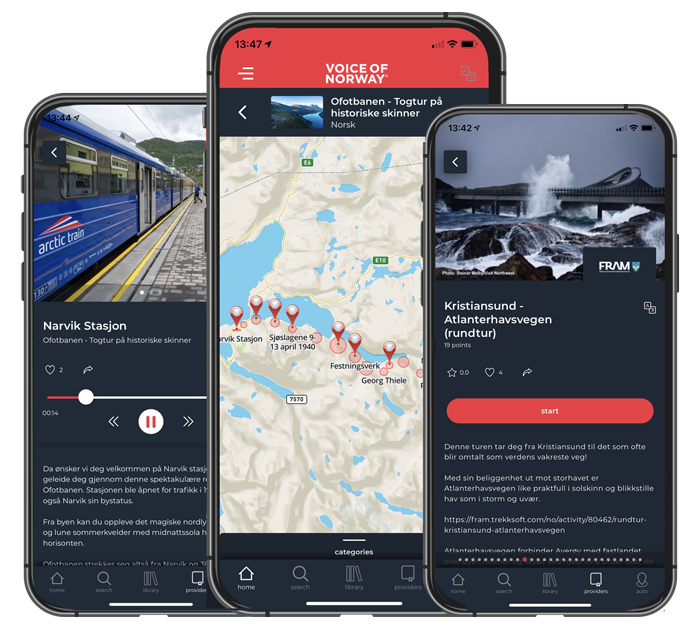 Advantage with audio guide
Complete travel experience for your customers
Individual, unobtrusive, "contagion-friendly"
Releases the purchase of equipment
Simple and user-friendly
Flexible payment solutions
This is how you get started
Make a list of what you want to talk about
Write the stories
Find pictures
We read in text and translate

You are ready to publish!
We are helpful in the process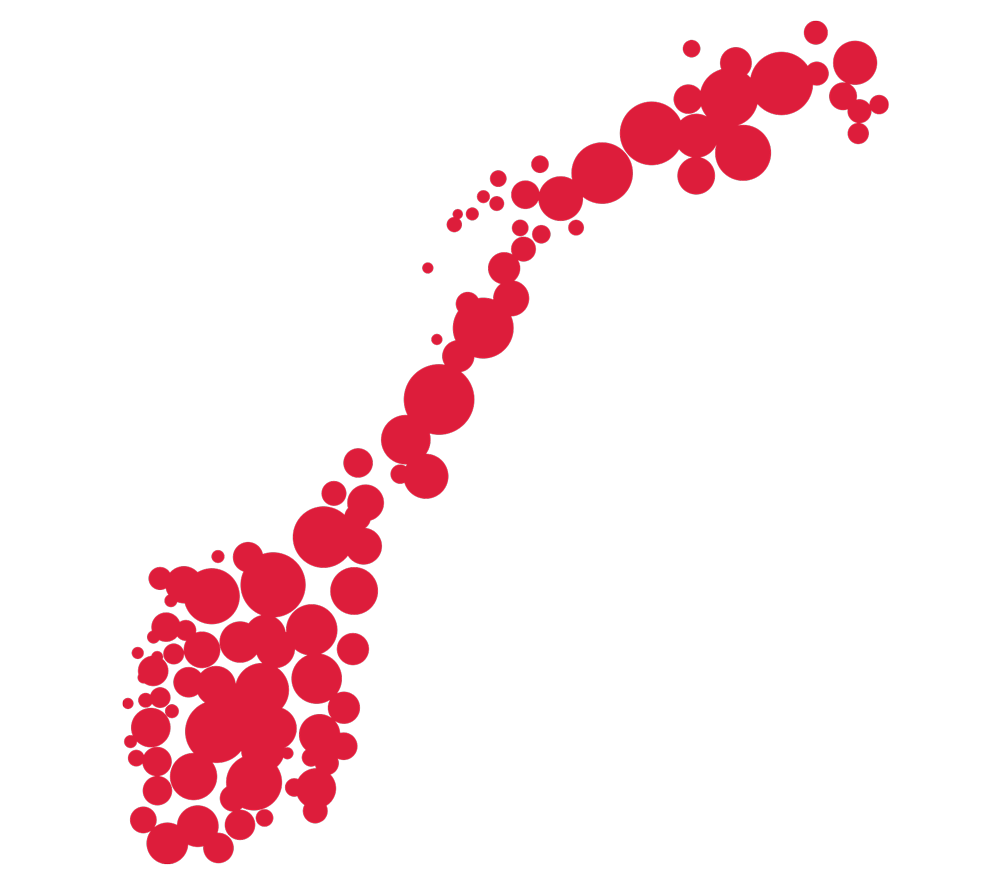 Become part of Norway's largest audio guide platform
SHELL YOUR TRAVELERS
MOVE ON
BY BUS AND TRAIN?
– We are happy that we can finally meet the great demand for guiding along the train route, says Kjetil Westby Bjørkaas, project manager at Arctic Train, enthusiastically!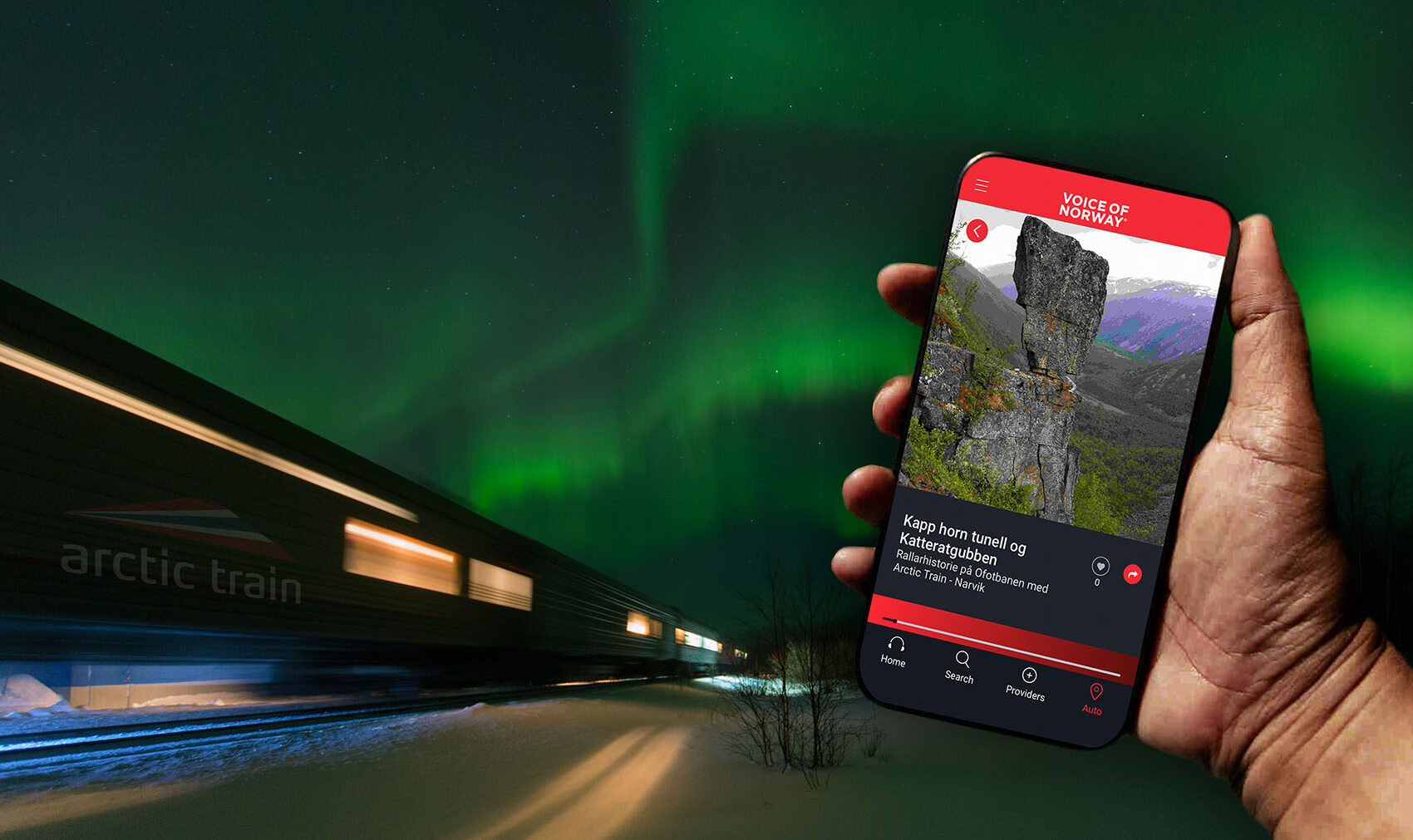 "The audio guide gives our customers a more complete travel experience!" FRAM bus / Møre og Romsdal County Municipality.
FRAM has 29 guide routes – here is a selection:
UNESCO Geiranger – Molde/Kristiansund/Ålesund
Atlantic Road – Molde/Kristiansund/Ålesund
Trollstigen – Molde/Kristiansund/Ålesund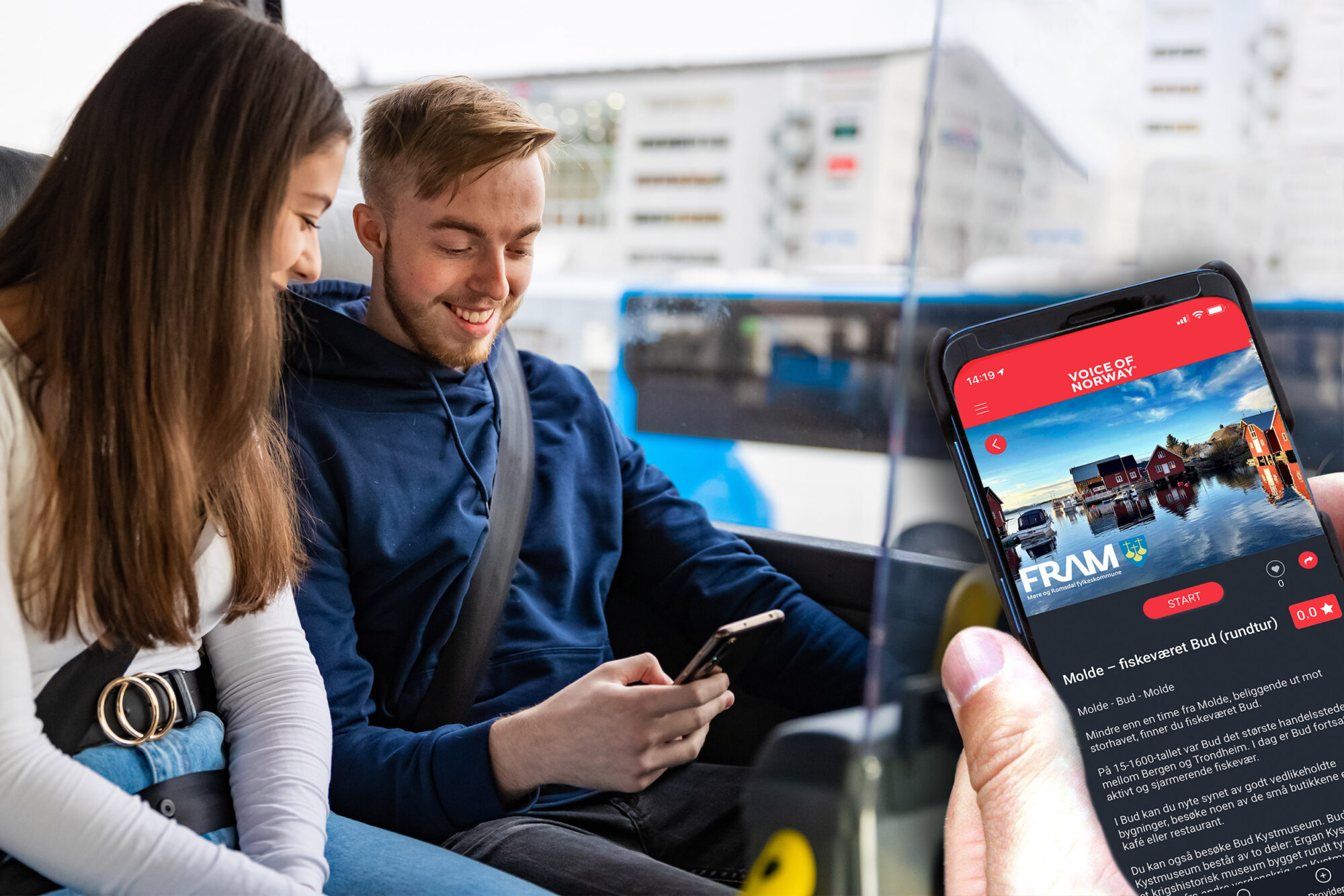 The guide routes in the Voice Of Norway app
- a collaborative project with the whole of Norway
The Voice Of Norway app is used throughout Norway. This is how it becomes a joint service for all regions: to make it easy for travelers to have good experiences in Norway – designed by yourselves.
Ta kontakt med oss for å få vite mer om hvordan du kan legge til rette for denne typen formidling i din region eller område!
Team Voice Of Norway
Telefon: 94096772