Exciting family experiences with hologram
–Local stories told by local well-known figures are an important way of communicating our history, and using new technology makes it even more exciting. Through the holograms, you get to meet people from different eras, from the Viking Age to those who lived at the trading post 200 years ago. At Slippen you greet the fisherman who needs help with his boat . At the statue of the Fisherwoman, a hologram of the son sneaks up, thinking that his father might not return home from the fishing trip, on the stormy sea.
In total, you can find ten holograms in different places out here in Havlandet and Herøy, smiles Hilde:
Peder's secret love at Herøy Gard

A monk's stories at Herøy Gard

Kjerringbråte, King's Ring at Spelplassen at Herøy Gard

Treat yourself to the beauty from Herøyspelet, on the Spelplassen at Herøy Gard

Herøy Coastline – The slip in Fosnavåg harbour
The fisherman's wife at Vågsplassen in Fosnavåg

Poultry hunting in Havlandet – in Mulevika on Nerlandsøy

Poultry hunting in Mulevika – on the beach

Poultry hunting in the clean Havlandet – Take care of the sea – Mulevika
Available at the visitor's convenience
-AR is short for Augmented Reality, or extended reality, is a new and innovative way of telling stories. Offers are available for families with children in all weathers and when it suits them.
The content can be used by anyone with a smartphone, via the Voice Of Norway app, says Hilde Gråberg Bakke.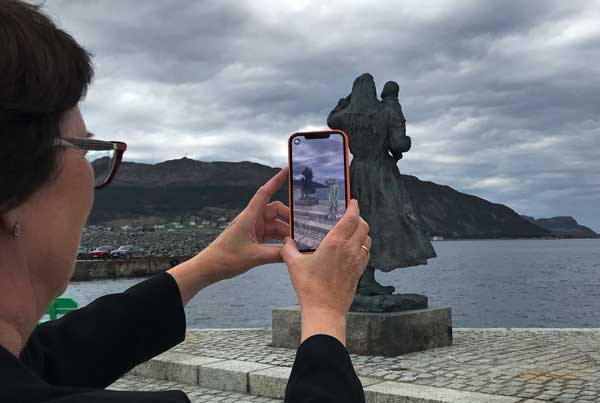 Exciting hologram appears at the statue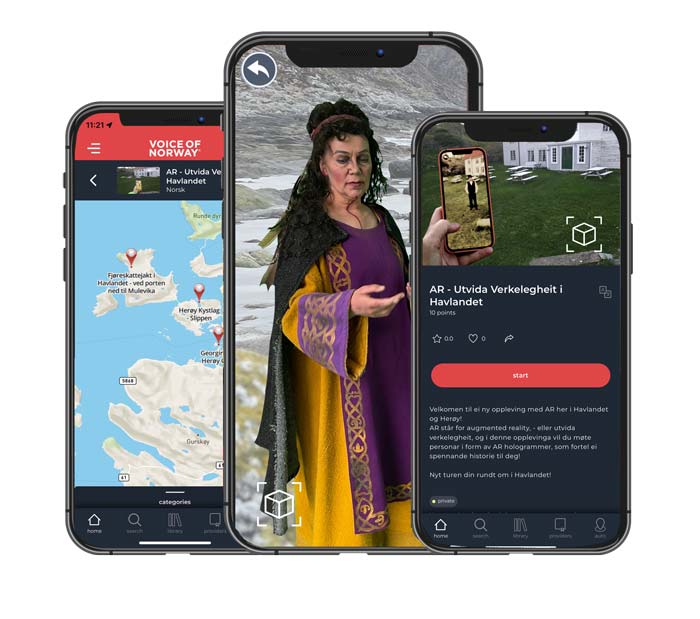 From the smart guide to Experience the Sea
How to find the holograms
To be able to experience the holograms, you must be at the location in Havlandet and Herøy, exactly at the location that you see on the map.
The Voice Of Norway app is free to download for anyone with a smartphone.
You can download the holograms in a zone with WIFI before you go on a trip.
Meet the hologram on a treasure hunt on the shore
-Welcome to Mulevika. Here, the hologram invites you to treasure hunt on the shore! The sea gives back and you will find, among other things, eagle feathers, stones, shells and perhaps bone remains of large fish, so come along and have a look!
–The girl who meets you as hhologram, also welcomes you to participate in picking plastic, while you are treasure hunting. In collaboration with Fallgard and Runde Miljøsenter, we have set up a beach cleaning net rack, which you can supply yourself with. We collect and recycle the plastic that has been collected, she says.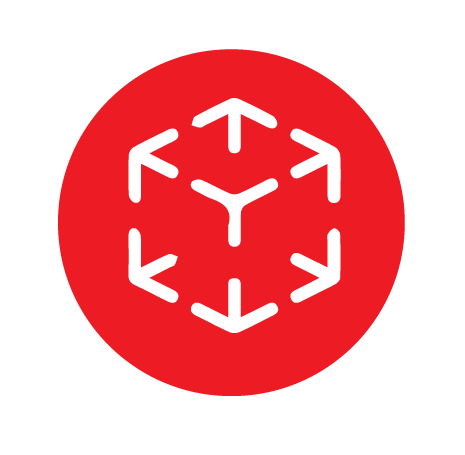 Herøyspelet celebrates 30 years
– We celebrate 30 years of the Herøyspelet with "Unn den fagre" and "det utageringen kringbråtet" from the Viking era, says Hilde, and of course we are talking about holograms, and here you get both a laugh and a beautiful song.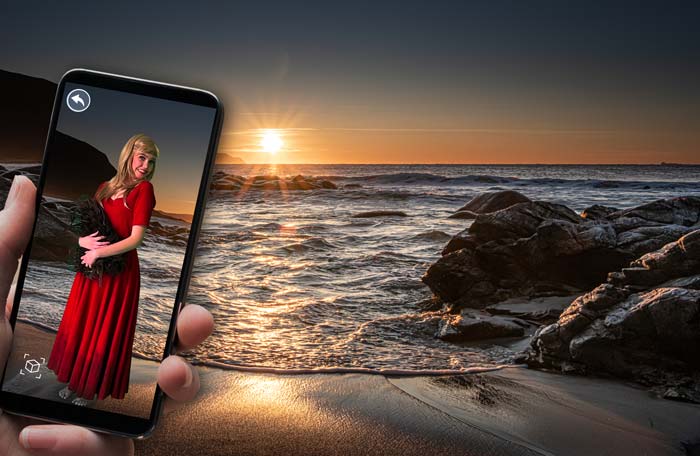 – Good actors and costumes were in place when Holocap rigged a green screen studio in Fosnavåg Concert Hall. During 3 days we recorded 10 different holograms. You can now meet these holograms in the Voice Of Norway app, Hilde smiles proudly.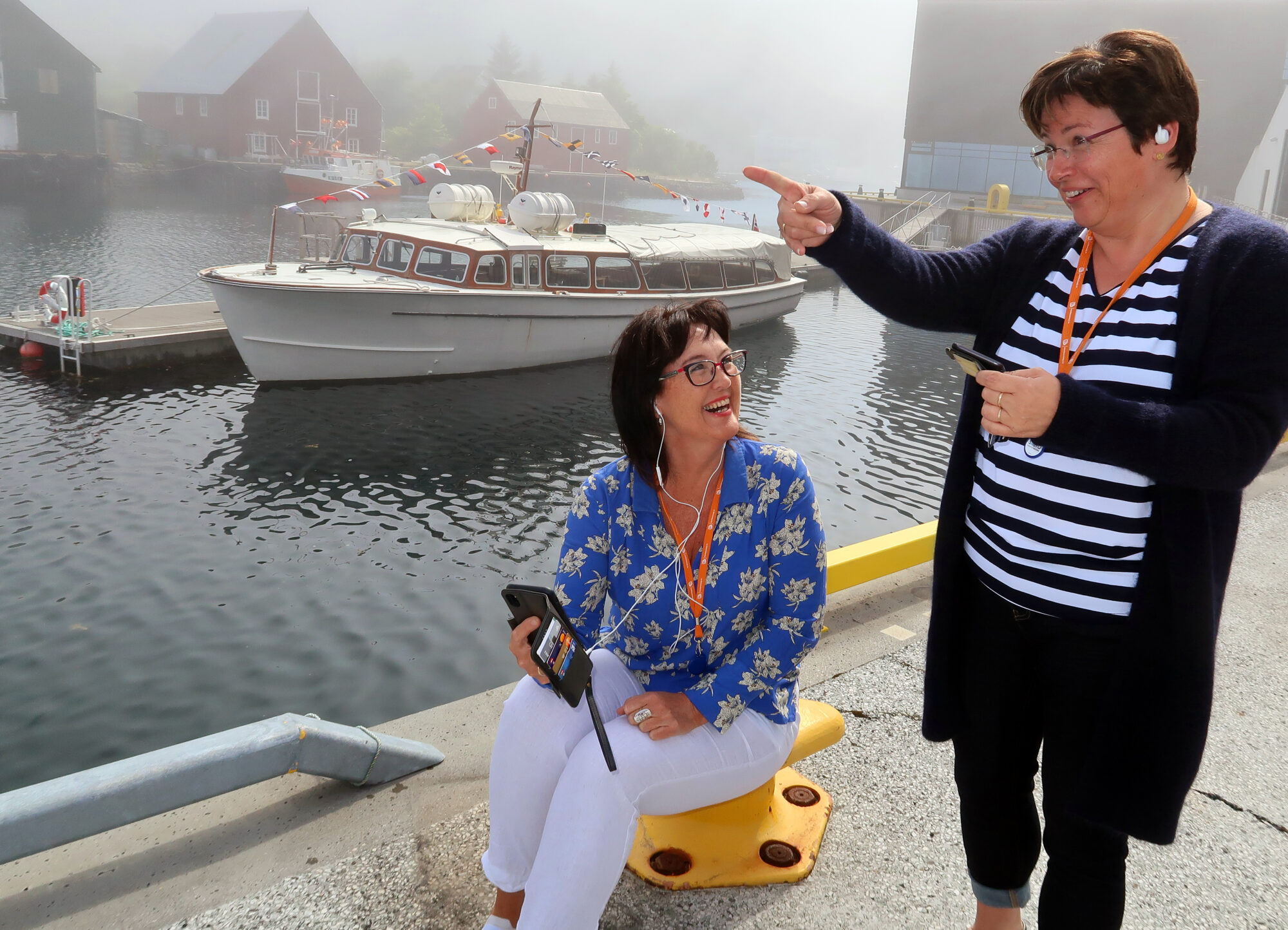 54 audio stories about Havlandet
– In the Voice Of Norway app, we also already have many great audio stories from the area here. The content is in both Norwegian and English and you are most welcome to visit, concludes Hilde Gråberg Bakke.
The advantages of smart guide
-By using a smart guide, it may be possible to stimulate the creation of value for a cultural monument.
Increased visibility and understanding of a cultural monument
Generally increased local knowledge and learning more in other places
The opportunity to take back control over cultural relics that are often sent to larger institutions in e.g. larger cities
The owner of the cultural heritage owns the content on the digital surface
To contribute to a common platform for the dissemination of cultural heritage throughout Norway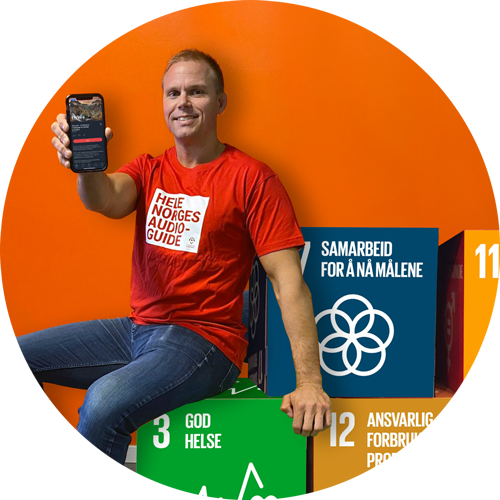 Sustainable
- mediation solution
Makes local cultural heritage visible
In the Voice of Norway app, you can easily enter your content.
Your content as an audio guide or hologram/AR
Guests use their own mobile as a guide
The map shows the way to the places (GPS)
The audio stories start automatically when you are in the right place
The stories have professional narration and actors
Pictures supplement what they see
In many languages
Available all year round and around the clock
Tips on earplugs, to get a good listening experience
Contagious friendly

Guests use their own mobile as a guide and do not have to borrow equipment
Easy to keep distance from others
You visit the place when there are few people there
The guide routes in the Voice Of Norway app
- a collaborative project with the whole of Norway
The Voice Of Norway app is used throughout Norway. Here's how it becomes a joint service for everyone: to make the stories visible in their place – designed by yourselves.
Ta kontakt med oss for å få vite mer om hvordan du kan legge til rette for denne typen formidling i din region eller område!
Team Voice Of Norway
Telefon: 94096772