City walk in Oslo with the mobile phone as a guide
On city walks in Oslo, you can now get the stories about places, events, buildings, statues, memorials, and lots of other things, told straight to your ear, via your own mobile phone.
It's that easy
When you approach the place in question, the narration, text and images are activated completely automatically. All you have to do is follow the overview map in the Voice Of Norway app, and enjoy and absorb the story being told.
Did you know this about the Castle?
What is the name of the place the castle is built on?
What king would have a castle here?
How many years did it take to build the Castle?
When is the Castle open for tours?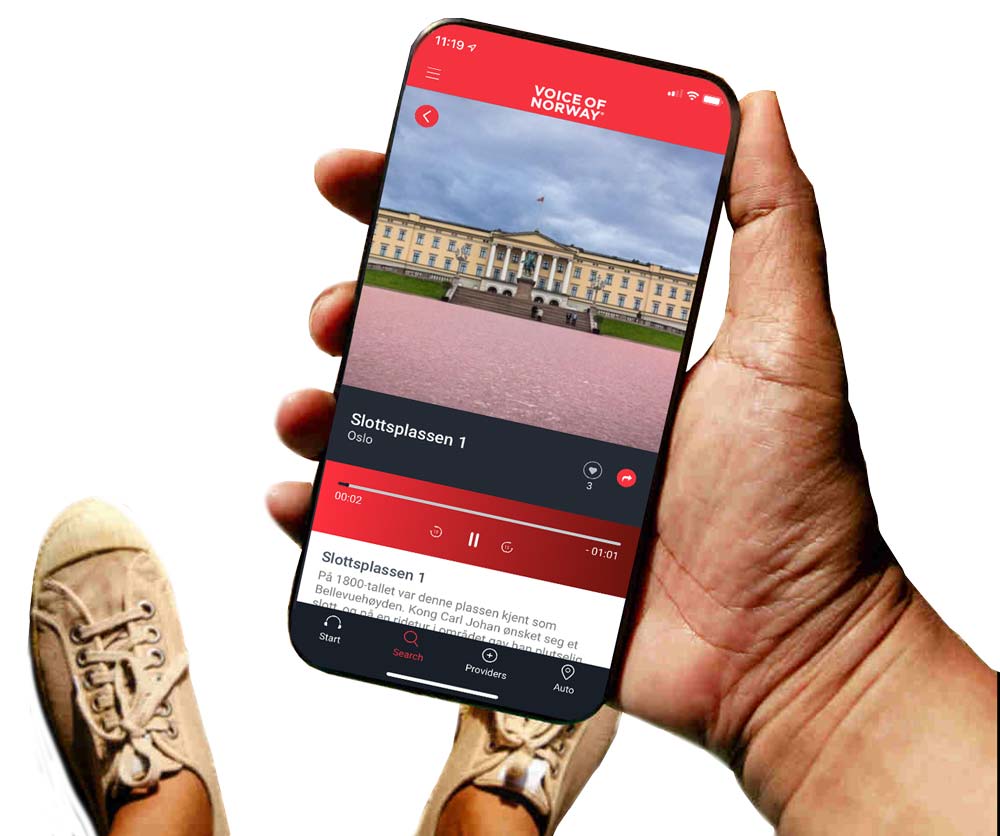 38 audio stories on a city walk in Oslo
The tour in Oslo offers stories in several categories and should contain something for everyone's taste.
Imagine being able to stand exactly where the historic event took place in 1873, and let the story creep comfortably into your ear canals, so that you can both see and learn more about the place.
Take a friend on a trip – the audio guide is free to download.
Advantage with audio guide
Complete tour experience
Individual, unobtrusive, "contagion-friendly"
The equipment is the user's own mobile phone
Simple and user-friendly
Flexible payment solutions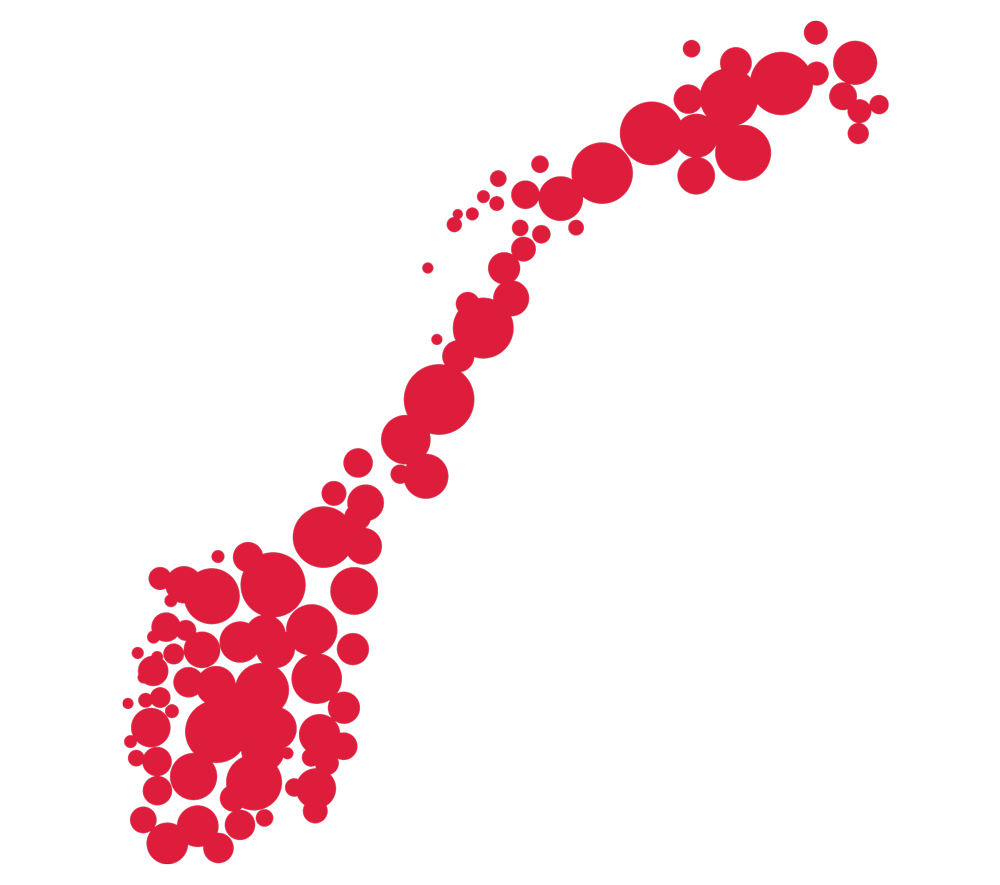 Become part of Norway's largest audio guide platform
This is how your business gets started
All types of businesses can use the solution to convey local stories. We work closely with cultural agencies, history teams, museums, and are always looking for more good partners in art, culture and history dissemination.
What you want to tell about
Write the stories
Find pictures
We read in text and translate

You are ready to publish!
We are helpful throughout the process
The guide routes in the Voice Of Norway app
- a collaborative project with the whole of Norway
The Voice Of Norway app is used throughout Norway. This is how it becomes a joint service for all regions: to make it easy for travelers to have good experiences in Norway – designed by yourselves.
Ta kontakt med oss for å få vite mer om hvordan du kan legge til rette for denne typen formidling i din region eller område!
Team Voice Of Norway
Telefon: 94096772