With a narrator's voice that creeps comfortably into the ear canals, the visitors hear stories about the place they are at right now.
Tell about the art of boat building, the work in the forge and about life in the old days, when the tourist goes to the museum. Show the sculpture park full of rarities, and tell about the process and about the life of the artist. Let them learn about the wild animals, parks, building customs, natural and cultural monuments. The stories can range from children's stories to war stories and street art.
The audio guide provides a complete experience for visitors to parks, museums, village gardens, sculpture parks and other sights. Now they can experience, listen and learn at the same time.
The audio history straight to the ear
What is a socialized wolf?
Where can you meet wolves?
What does the wolf eat most of?
How far can you hear a wolf howl?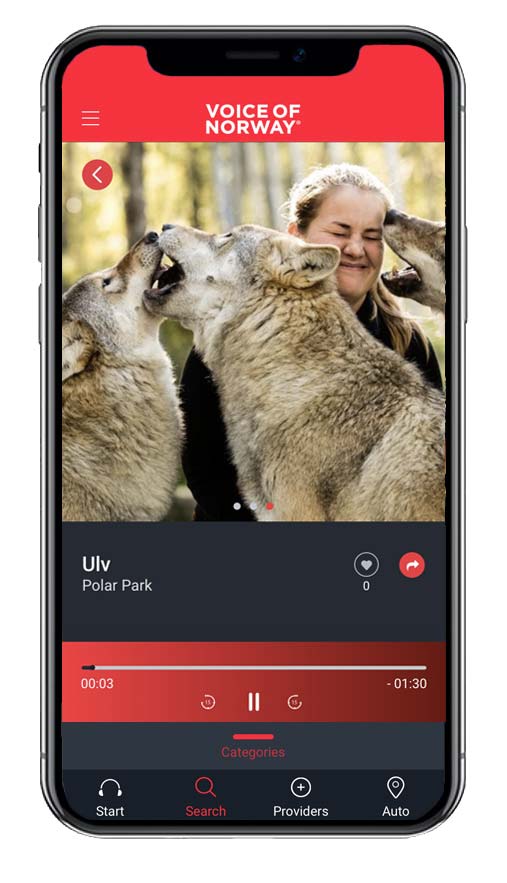 This is how the audio guide works
Convey what you want, where you want, when you want
The story starts automatically where the visitor is
The story is communicated with pictures, sound, text and maps
Professional narration
Location-specific content
For adults and children
Available around the clock, in several languages
Automatic playback based on geofence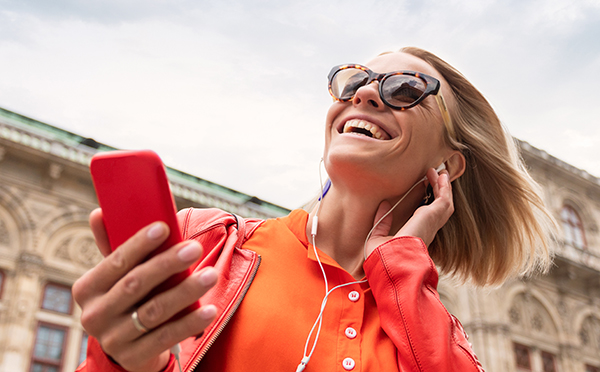 Audio guide for village museum
– The stave churches make tourists stop. With an audio guide, tourists can experience more, and stay here longer, says Britt Guton Halland, who says that the audio guide nicely supplements the professional guides.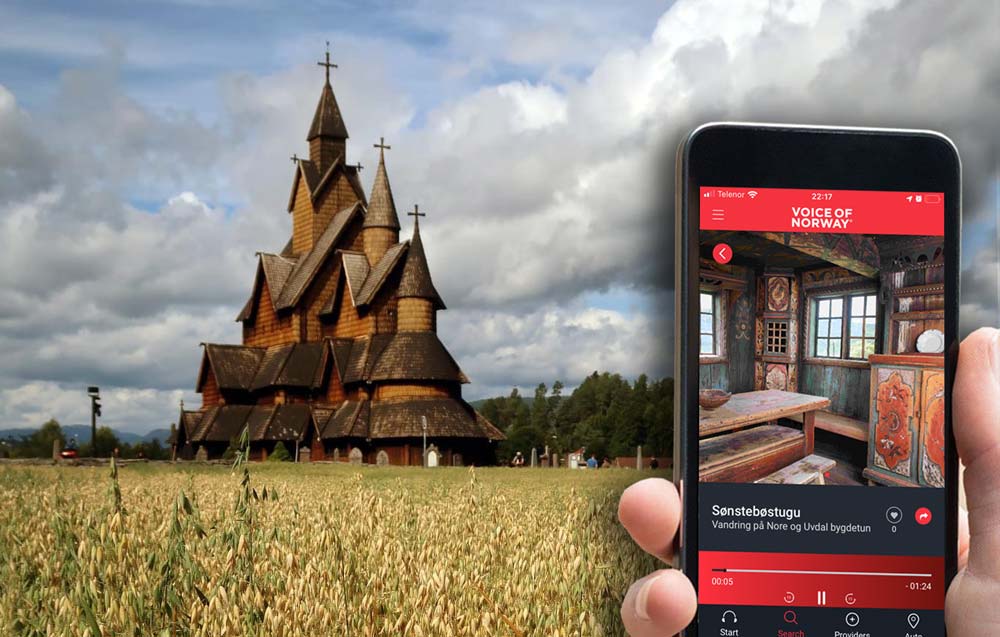 -The guests from many nations and of all ages say that the audio guide has made the visit a very good experience! Jens-Kristian Dybwad CEO, Polar Park
The audiovisual guide has been prepared in five languages.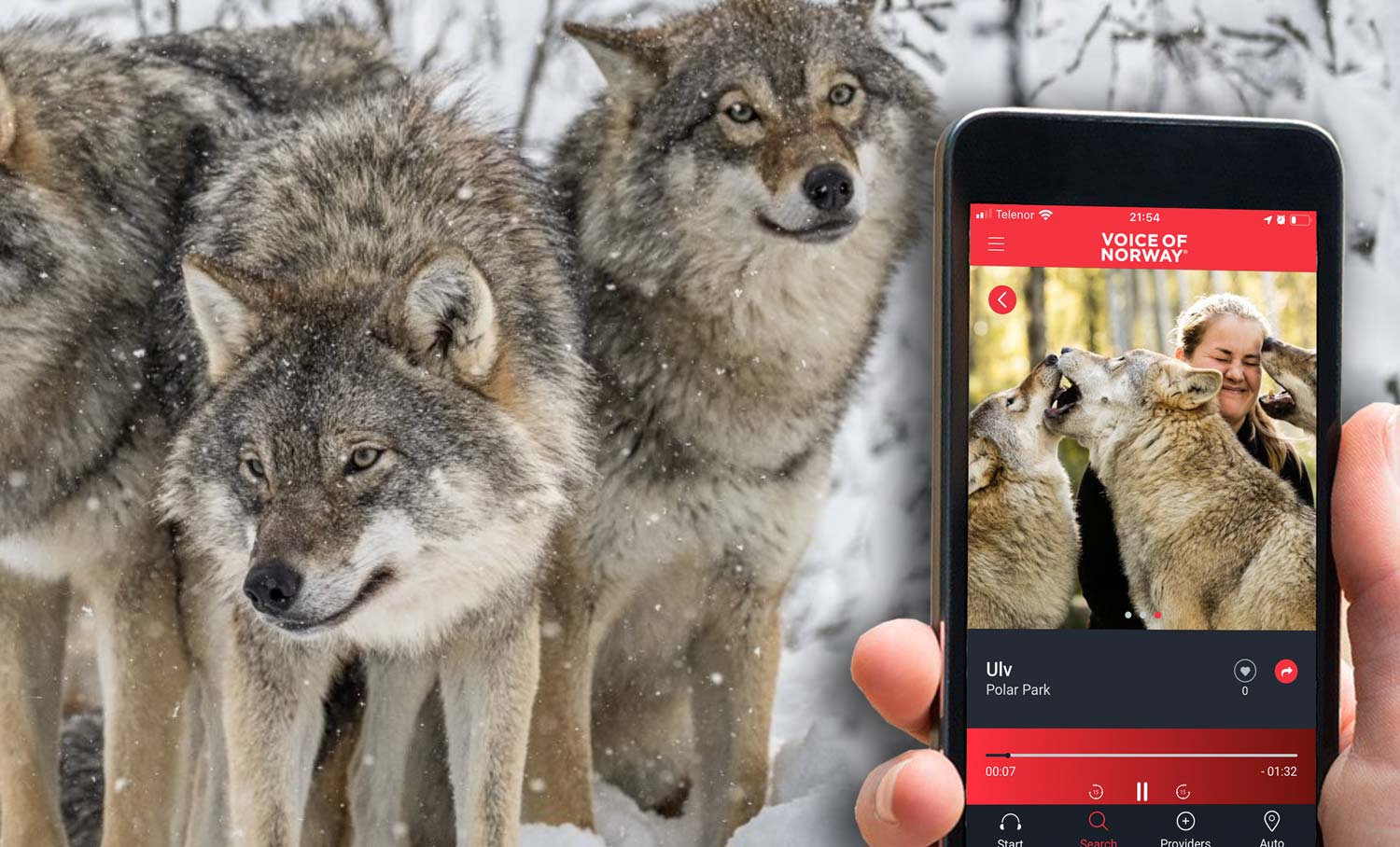 Tell us about the sculptures, parks, street art and other sights in your area.
The map shows the way to the hidden gems.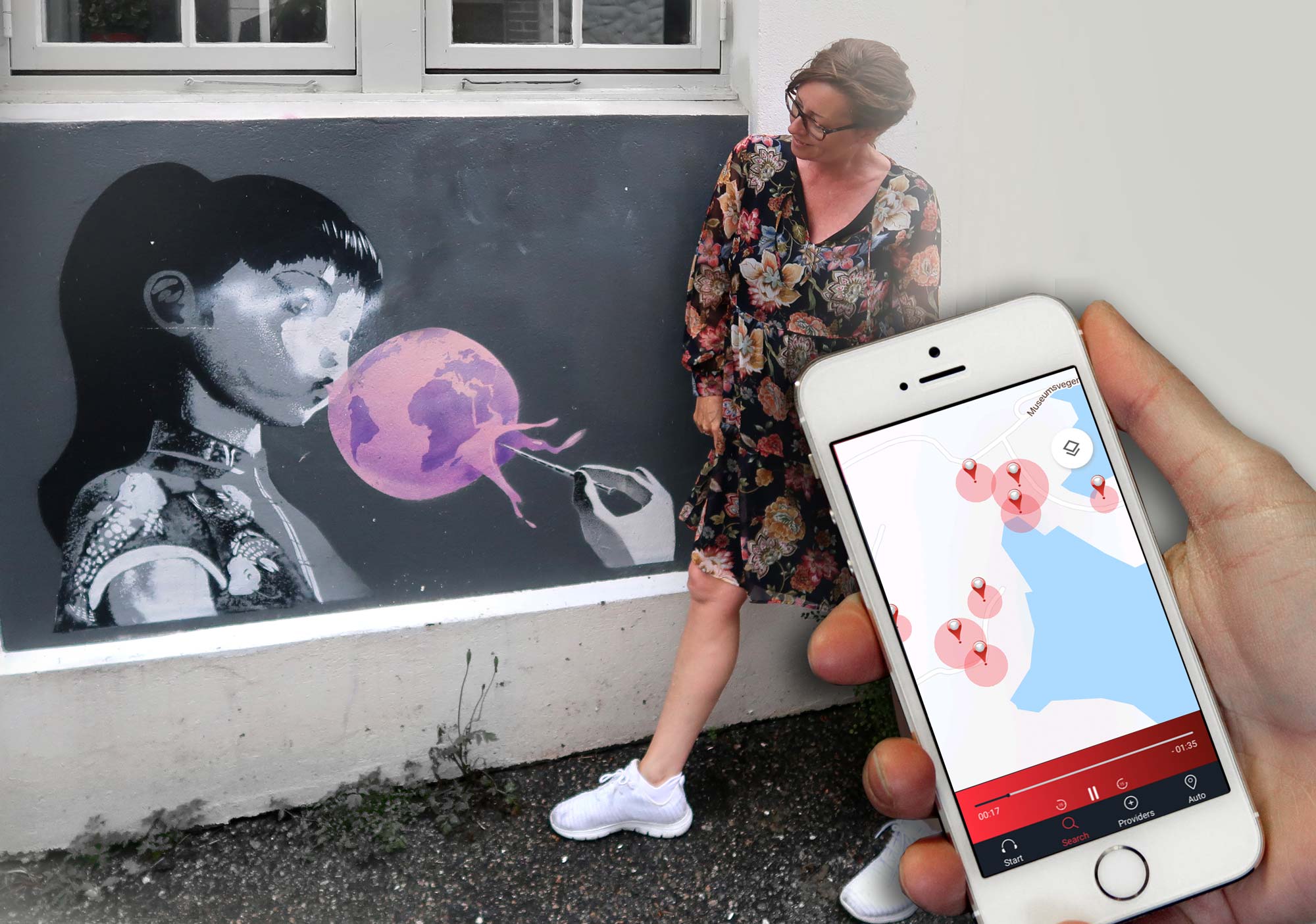 Unique outdoor museum along the Akerselva
The Technical Museum tells 90 years of industrial history along the 8 km long Akerselva. With the audio guide, the stories are easily accessible to everyone.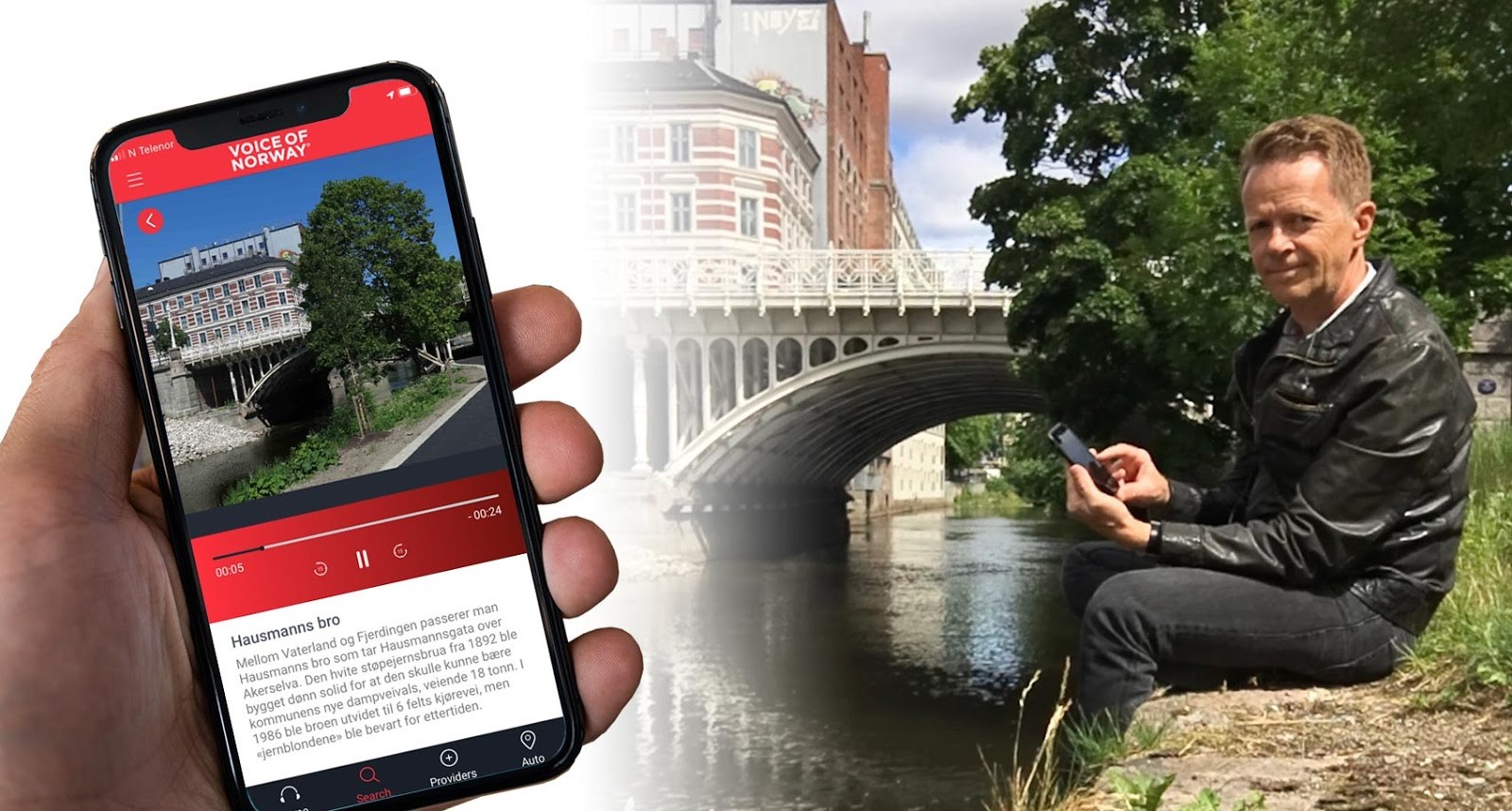 Advantages of audio guide
Complete experience for your visitors
Individual, unobtrusive, "contagion-friendly"
Releases the purchase of equipment
Simple and user-friendly
Flexible payment solutions
This is how you get started
Make a list of what you want to talk about
Write the stories
Find pictures
We read in text and translate

You are ready to publish!
We are helpful in the process
The guide routes in the Voice Of Norway app
- a collaborative project with the whole of Norway
The Voice Of Norway app is used throughout Norway. This is how it becomes a joint service for all regions: to make it easy for travelers to have good experiences in Norway – designed by yourselves.
Ta kontakt med oss for å få vite mer om hvordan du kan legge til rette for denne typen formidling i din region eller område!
Team Voice Of Norway
Telefon: 94096772