Main image: Haakon Michael Harris/Norsk Folkemuseum
What is intangible cultural heritage?
Cultural heritage is more than buildings. Singing, dancing, rituals and skills are also cultural heritage – intangible cultural heritage.
The intangible nature of heritage makes it particularly vulnerable. Song and dance, traditions, language and knowledge are disappearing due to globalisation, conflicts and our rapidly changing lifestyles, especially in Asia, Oceania, Africa and Eastern Europe.
Burner for making cultural monuments visible
– One of my interests within the field of cultural heritage is to make all the wonderful cultural heritage we have in Norway visible to all people. Here, it is particularly exciting to be able to use new technology to achieve this. A digital communication solution has the potential to reach an even larger part of the population, both nationally and internationally. Ever-improving technology provides new opportunities for mapping, documenting and communicating cultural heritage. Digital solutions, such as a smart guide, can be a supplement to traditional communication. At the same time, digital solutions have the potential to increase accessibility, sustainability and understanding of all types of cultural monuments and cultural environments. The Storting report "New goals in cultural environment policy – Engagement, sustainability and diversity" , points out that there is potential for increased use of digital tools in cultural heritage management. I think it is important that the field of cultural heritage closely follows current technological developments and seizes the opportunities that arise, says Vetle Unstad, who has an education in cultural heritage management from NTNU in Trondheim.
The advantages of smart guide,
- seen from a cultural heritage perspective
-By using a smart guide, it may be possible to stimulate the creation of value for a cultural monument. From a cultural heritage perspective, there can be a number of advantages associated with using smart guides, says Unstad and summarizes:
Increased understanding of a cultural heritage
Easy to make cultural monuments visible, where they were
Generally increased general knowledge of cultural heritage, both local knowledge and learning more elsewhere
The opportunity to take back control over cultural relics that are often sent to larger institutions in e.g. larger cities
More information for more people and with room for many languages
Available all the time to everyone
The owner of the cultural heritage owns the content on the digital surface
To contribute to a common platform for the dissemination of cultural heritage throughout Norway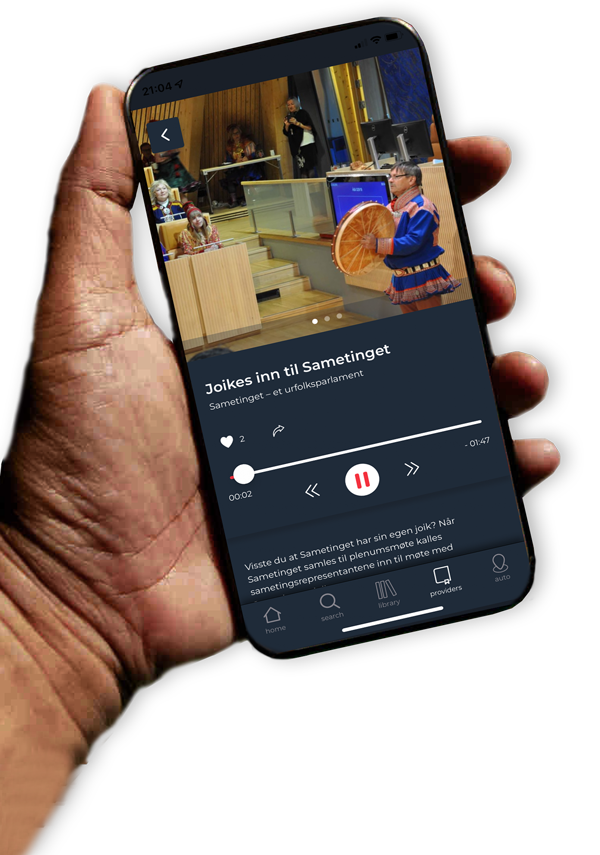 The joke
- among Europe's oldest vocal traditions
Did you know that the Sami Parliament has its own joik?
It was made in 1989 and is owned by the Sami Parliament.
"Now you must find your way in both darkness and storm, follow the paths trodden by our ancestors, and in step with nature stake out new paths for us"
"The government says that the Sami and national minorities should be allowed to develop their language, their culture and their social life." Reggeringen.no/urfolk
The Sami are Norway's indigenous people and in addition we have several other minority groups:
Quener
Forest finder
Jews
Room
The Romani people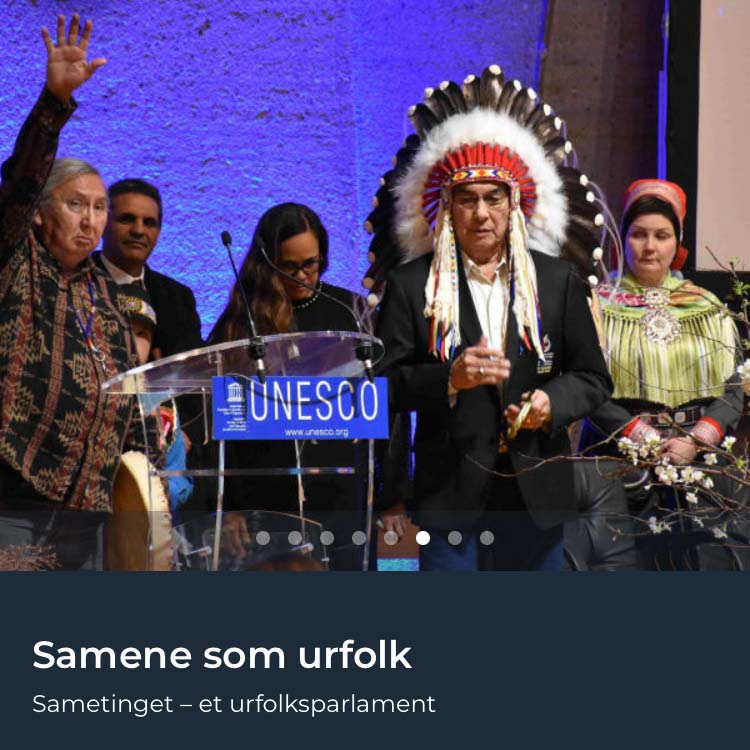 Photo: From the contents of the Sámi Parliament's audio guide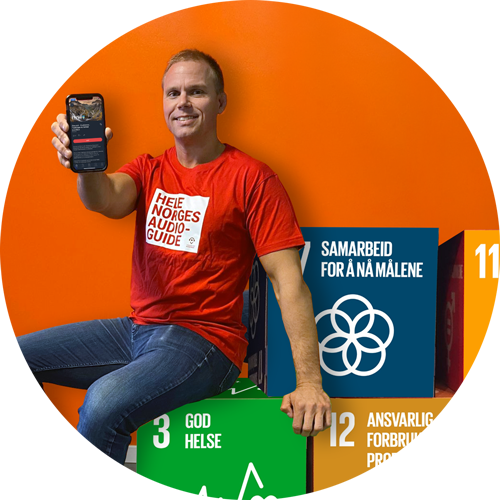 Sustainable
- mediation solution
Intangible and material cultural heritage
– Intangible cultural heritage is living traditions and traditional knowledge that are transmitted between people. By adopting an audiovisual smart guide, it will be possible to combine the intangible with the tangible cultural heritage. Imagine that, for example, you go to a village museum and spot an old horse-drawn mower. With the help of an audiovisual guide with AR technology , it will be possible to demonstrate the technique of how this mower was used. This is one of many examples of how the immaterial and material can interact to be used in a communication context. This can help to keep intangible cultural heritage alive, explains Vetle.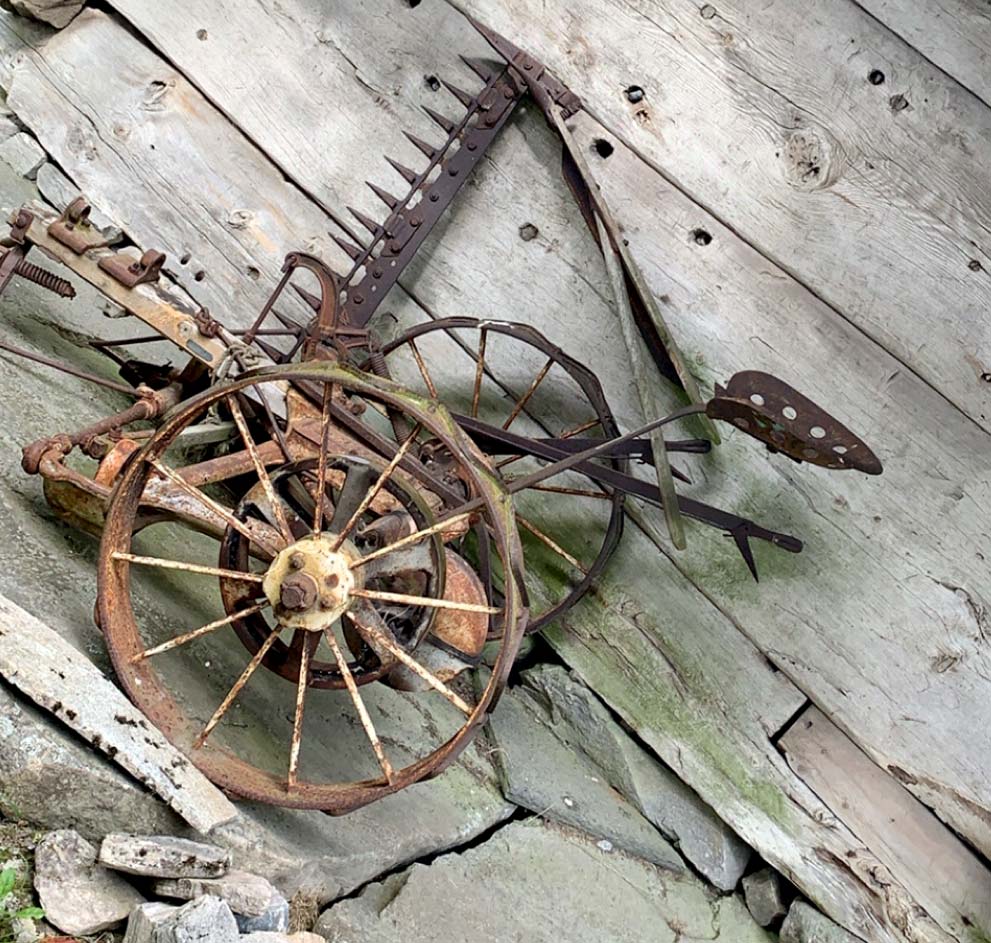 Cultural heritage: Mowing machine for horses. Photo: Vetle Unstad
Cultural heritage as a value creator
-Today there is a growing awareness of cultural heritage as a value creator. Cultural heritage is a resource that can be used to develop viable local communities and as a basis for business development. Surveys in the EU and EEA countries have established that cultural heritage provides income for trade and service provision of approx. 335 billion euros a year, and that this employs more than eight million people, he says.
(Source: St. meld. no. 16 (2004-2005) Living with cultural heritage, page 46.)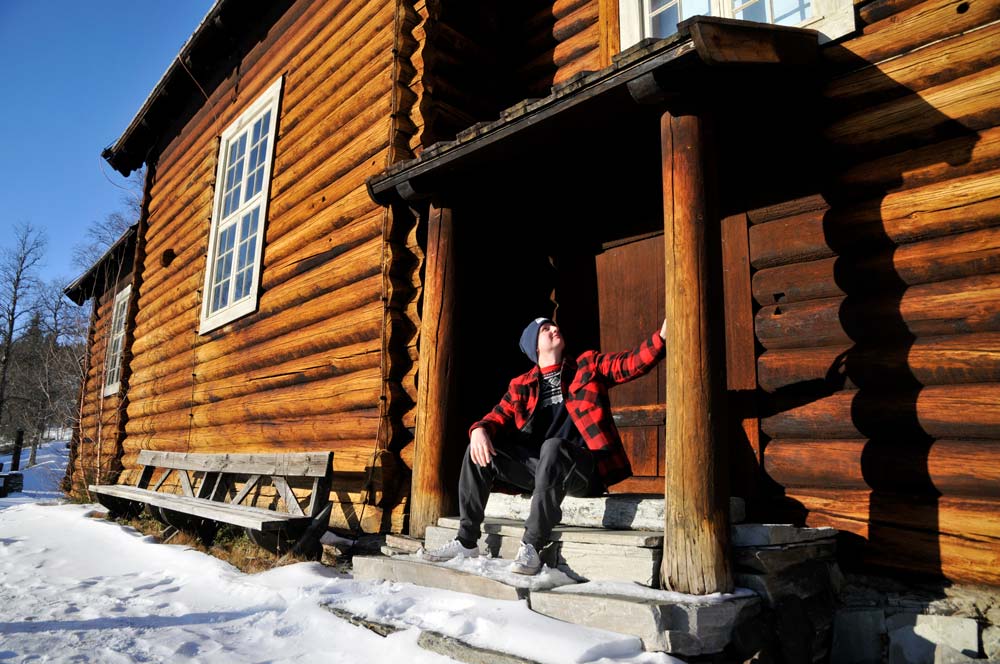 Cultural heritage: Sollia church, in Storelvdal municipality. Photo: Arafat Malik
-The concept of value creation originally comes from the economy, but in the field of cultural heritage, value creation means that a cultural heritage must be able to be used for the development of local communities and businesses. The value of a cultural monument can usually be linked to three factors: Knowledge, experience and utility values. Collectively, the three values give cultural heritage an opportunity to create both economic growth, but also local knowledge and identity. The value creation program in the cultural heritage area was adopted in Storting message no. 16 Living with cultural heritage in 2005.
-In cultural heritage policy, value creation is both a goal and a strategy. Norway's cultural heritage must form the basis for workplaces, companies, attractive places and good local communities. The aim of the value creation program is to use the cultural heritage for the good of the population, business, local communities and regions. In addition, the Government's value creation program will take better care of cultural heritage as well as develop and spread knowledge about cultural heritage as a resource, elaborates Vetle, and invites you to get in touch for a chat.
Read more about Valuation and valuation of cultural relics (National Antiquities)
Make our cultural heritage visible
In the Voice of Norway app, you can easily enter your content.
Your content as an audio guide or hologram/AR
Guests use their own mobile as a guide
The map shows the way to the places (GPS)
The audio stories start automatically when you are in the right place
The stories have a professional narration
Pictures supplement what they see
In many languages
Available all year round and around the clock
Tips on earplugs, to get a good listening experience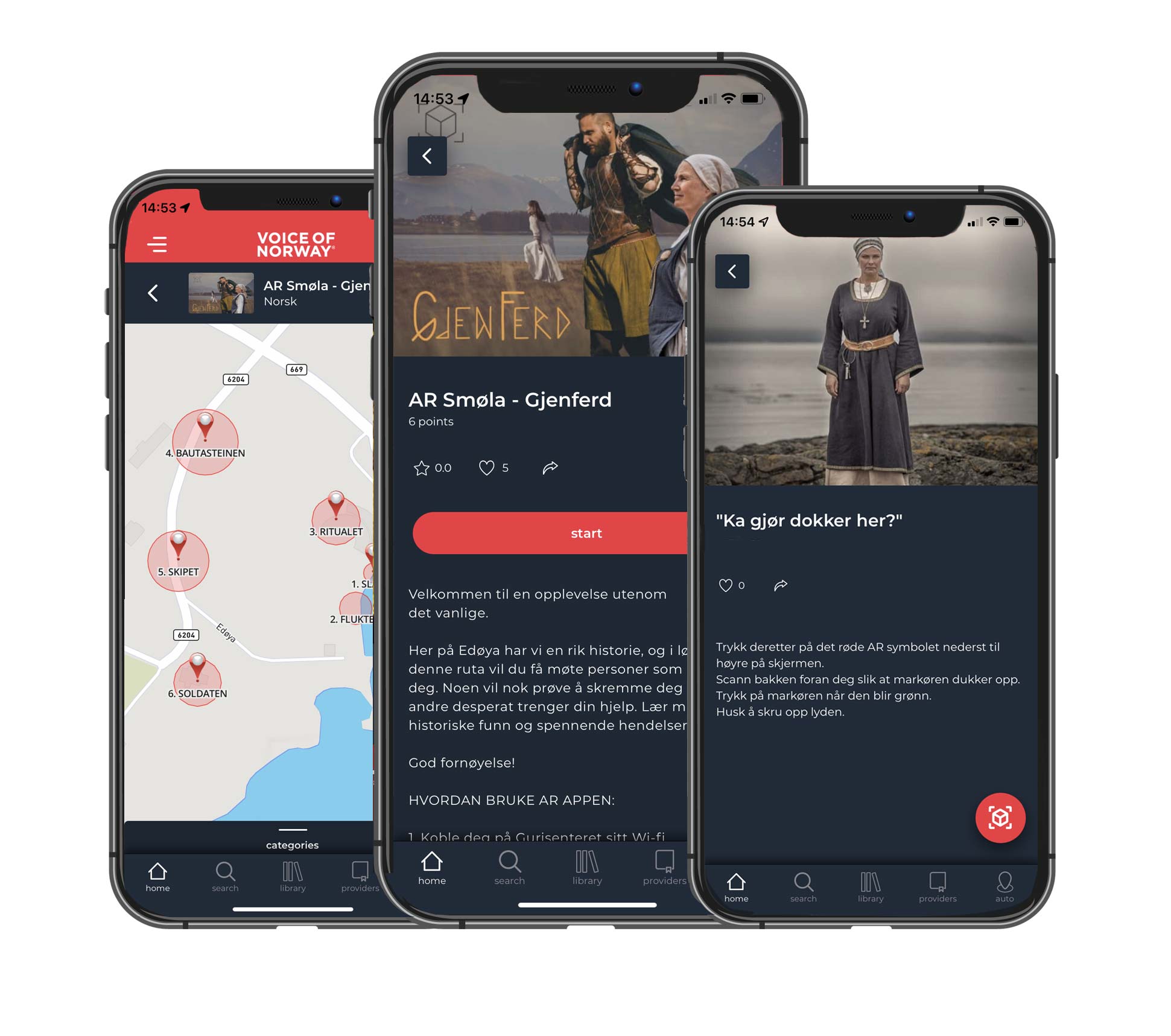 Contagious friendly

Guests do not have to borrow equipment
Easy to keep distance from others
You visit the place when there are few people there
The guide routes in the Voice Of Norway app
- a collaborative project with the whole of Norway
The Voice Of Norway app is used throughout Norway. Here's how it becomes a joint service for everyone: to make the stories visible in their place – designed by yourselves.
Ta kontakt med oss for å få vite mer om hvordan du kan legge til rette for denne typen formidling i din region eller område!
Team Voice Of Norway
Telefon: 94096772