Main image:
Spanish Bisho Sevillano and
Rochihiro sprayed David Bowie.
Art walk in the landscape of street art
With artists such as Pøbel, Dolk, AFK and DOT DOT DOT, to name a few – Norwegian street art attracts attention from all corners of the world. And people – regardless of age, gender and background – will join the journey.
It can be quite random that you go to street art. Those who are particularly interested have often searched for information online in advance of their visit. Now we want to make the art form more accessible to everyone!
Street art exhibition
- with the mobile phone as a guide
Imagine that you are visiting a new city/town and that your mobile phone can guide you in the search for street art. The map shows you where to go, and the story of the artist and the art automatically comes to your ears when you are in the right place. You can even get the text in multiple languages.
Those who work as performing artists, youth teams, municipalities, visiting companies and more can add points to the solution.
This is how it will look: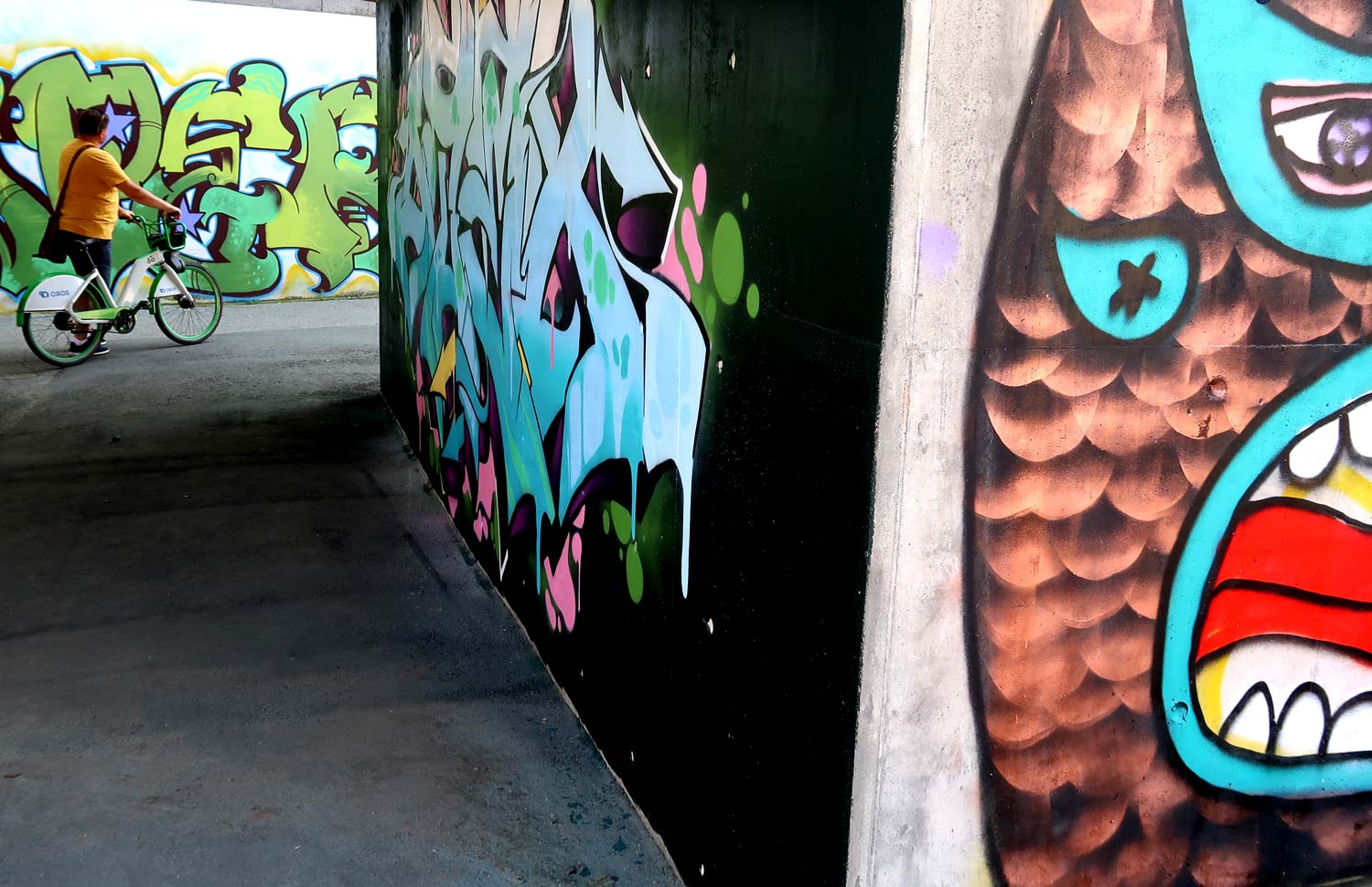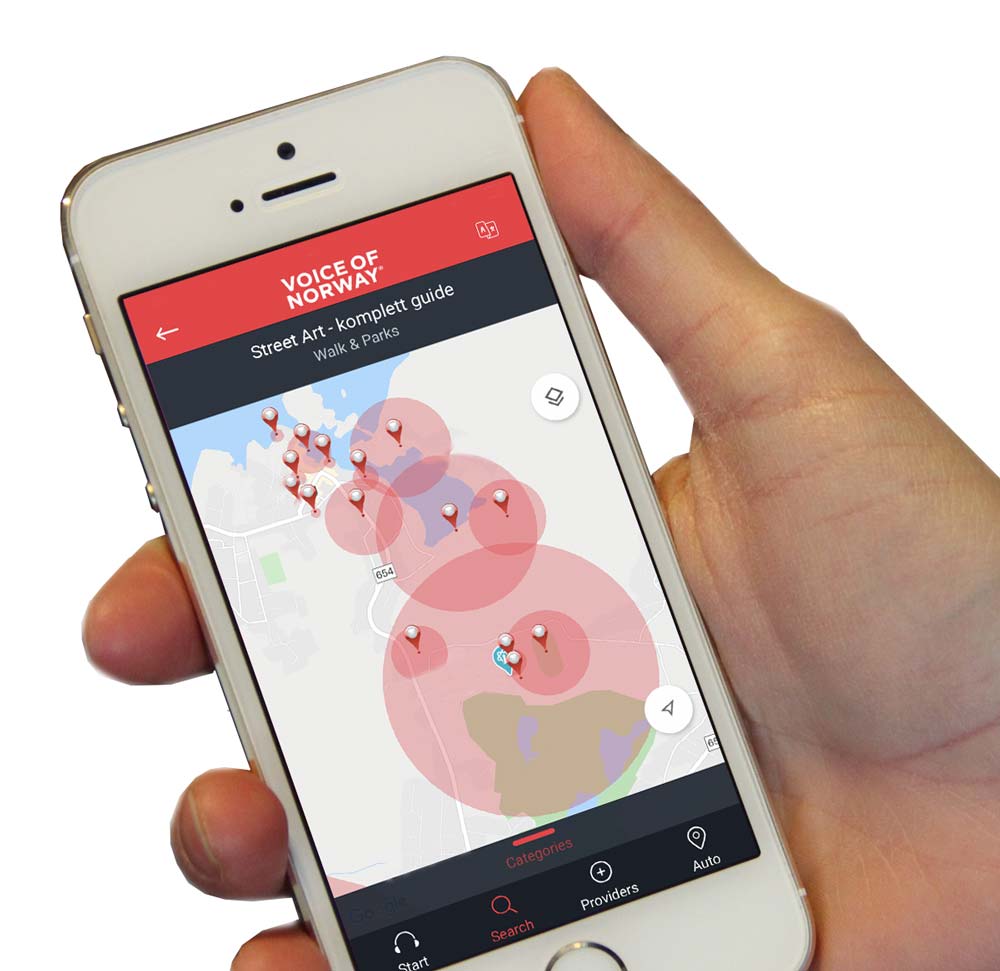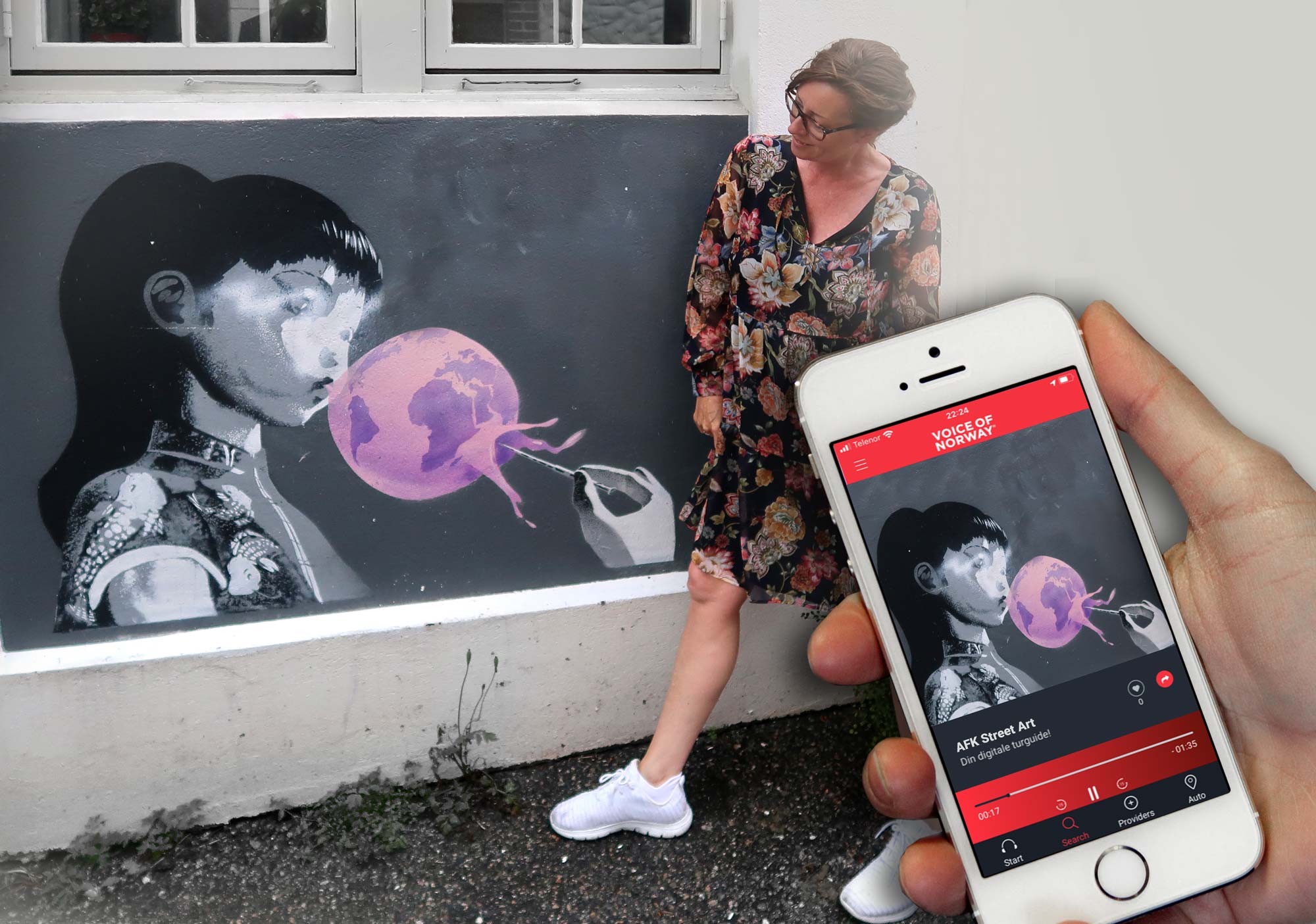 The story and supplementary pictures come when you are at the site.
AFK Street Art
Figure out a route
Take a picture of the art, the process, the artist
Create text about the artist and the expression
Easy to add to the solution, easy to update
Apply for funding – we help you
The guide routes in the Voice Of Norway app
- a collaborative project with the whole of Norway
The Voice Of Norway app is used throughout Norway. This is how it becomes a joint service for all municipalities: to make it easy for travelers to have good experiences in Norway – designed by yourselves.
Bruk samme App på reise gjennom hele Norge
Ta kontakt med oss for å få vite mer om hvordan du kan legge til rette for denne typen formidling i din region eller område!
Team Voice Of Norway
Telefon: 94096772