Welcome your visitors with an audio guide
Showcase your parks, outdoor museums, nature reserves, cultural monuments, sculpture parks, paths, sights, etc., when it suits the visitor.
The guide is an app on the visitor's own mobile phone.
When the visitor is at a point, the app automatically starts telling the story of the place.
Choose how many languages you want to offer your tourists and visitors.
The solution is infection-friendly and easy to get started with.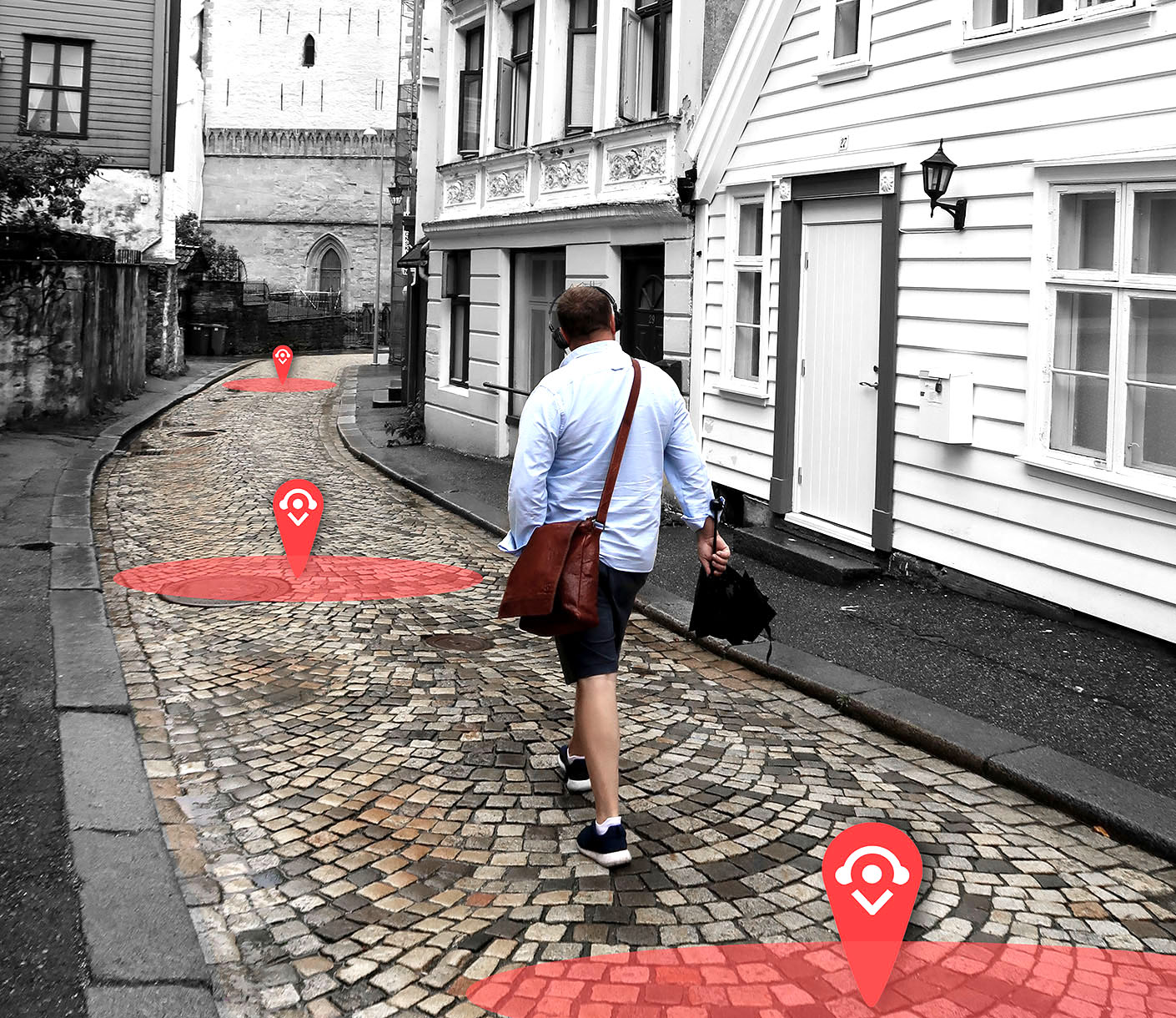 BENEFITS
WITH AUDIO GUIDE
Learn more about the municipality
Monuments such as sculptures, buildings, ruins etc. are great to look at. With the audio guide, you also get to hear the story behind it, told by historians and others who know the hidden gems and stories in your municipality.
Available guide around the clock
The visitor can access the stories when it suits them. Regardless of the time of day and whether it's a weekday or weekend. Completely undisturbed by others nearby.
Contagion-friendly audio guide
With an audio guide, visitors avoid queuing or being close to other people.
In addition, they use their own equipment – their own mobile phone – as a guide.
Only one solution to deal with
A joint publishing platform for travel, cultural life, municipalities and passenger transport companies – for the whole of Norway.
An app for the whole of Norway
All tourist information is collected in one place, for the whole of Norway. The tourists travel seamlessly from place to place.
The solution requires no pressing or searching to find the correct route. The nearby route appears where they are.
Solutions for both children and adults. Used if they walk, cycle, drive, take the train or are on a boat.
No investment in equipment
The guide is an app on the visitor's own mobile phone.
You own the content yourself
With Publisher, you lay out routes yourself and enter text. We give good tips, ensure quality and translate. Easy to enter a new point.
Professional sound in 12 languages
We arrange for the recording of a professional narrator's voice and visitors can hear stories in their own mother tongue (12 languages).
Tourists keep coming back
Visitors can see, listen and learn, while they have a guide on their ear. In addition, they get to see what else the municipality has to offer, which makes it easier to return to new experiences.
How much does the audio guide cost?
Downloading and using the app is free for the visitor.
As a customer of Voice Of Norway, you choose a subscription based on the number of points (points of interest) you wish to create.
Check what is suitable for your municipality: see our solutions .
Apply for funding for the audio guide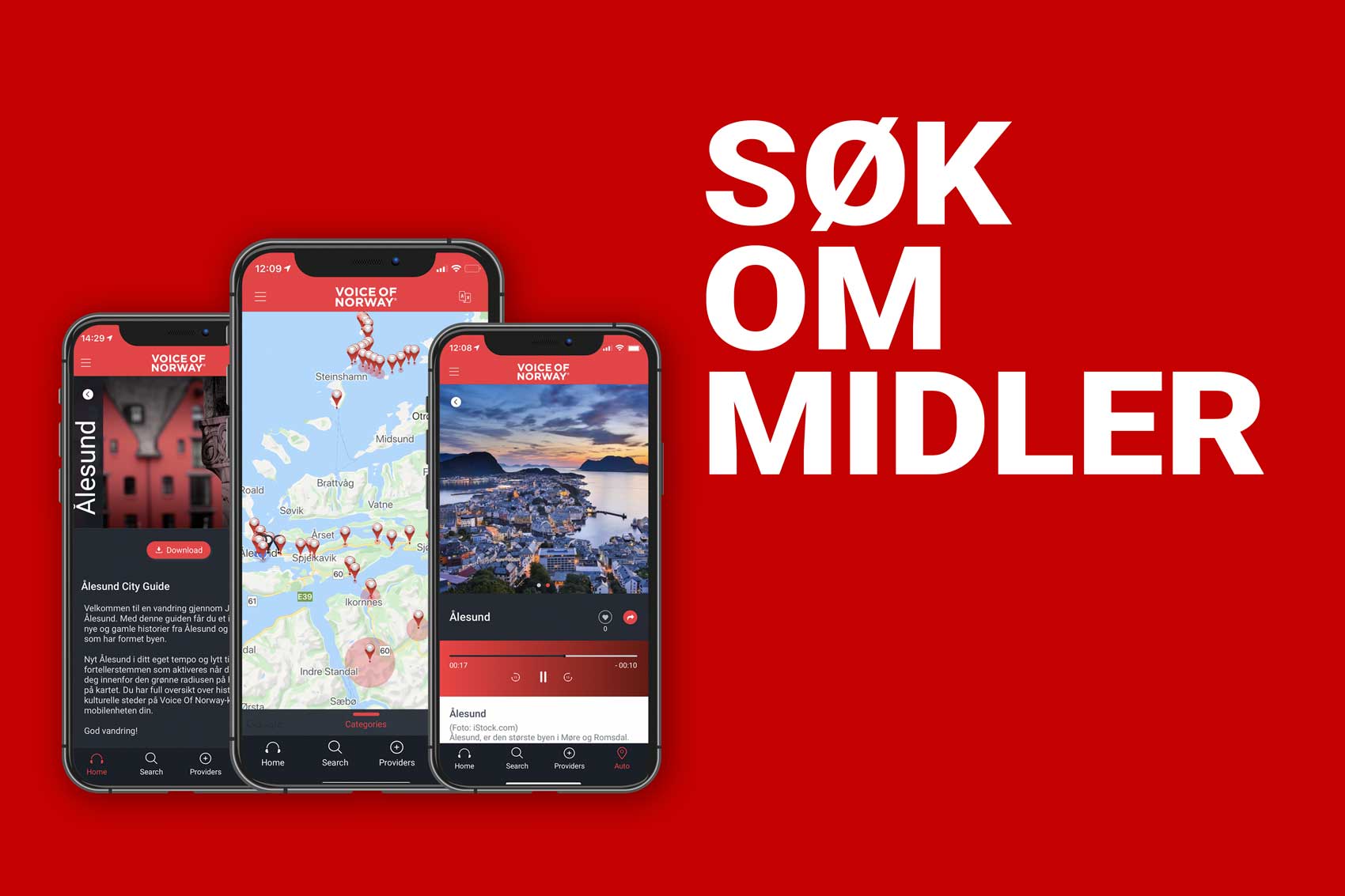 Bruk samme App på reise gjennom hele Norge
Ta kontakt med oss for å få vite mer om hvordan du kan legge til rette for denne typen formidling i din region eller område!
Team Voice Of Norway
Telefon: 94096772