Akerselva digitally - guiding for everyone
– We want everyone who lives and visits Oslo to experience Akerselva's unique cultural heritage landscape, in what is a continuous outdoor museum through the city, says Andreassen.
– With the app on the mobile, the stories are available to everyone and the tourists are automatically guided along the way. The right story is read out in the right place – right in the ear, he smiles proudly. He further explains that they have uses the location technology (GPS) found on the mobile for this.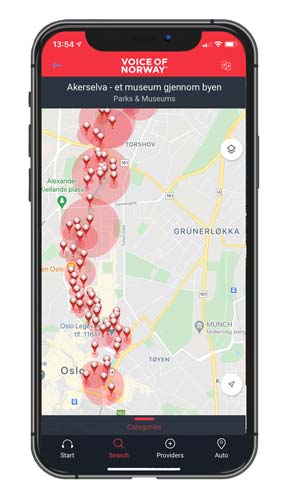 Experiences along Akerselva for the whole family
Arrangements have been made for lovely nature experiences along the Akerselva, modern hiking trails meander between illuminated ponds with fish, old bridges, and beautiful buildings in both brick and wood. Well-known companies such as Tandberg, Ringnes, Jordan, Vulkan, Lilleborg and Aker Mekaniske verksted started their history here.
90 stories along Akerselva - on your mobile
With mobile guide - at your own pace
– If you walk along Akerselva, you will get an 8 km long adventure tour, with as many as 90 historical points that tell about the unique industrial history up to our time. In education, you see parks, cafes and cultural facilities. The app tells in Norwegian, but more languages will be added eventually, says Dag, adding that the app is free to download.
Collaboration with Oslo Museum
-The audio guide with pictures and text has been developed by the Technical Museum and the City Museum / Arbeidermuseet ( Oslo museum ), with support from the Cultural Council. The work already started in 2011. For several reasons, we needed an external actor to create the app, informs Dag, who says that the museum is satisfied with the Voice Of Norway app.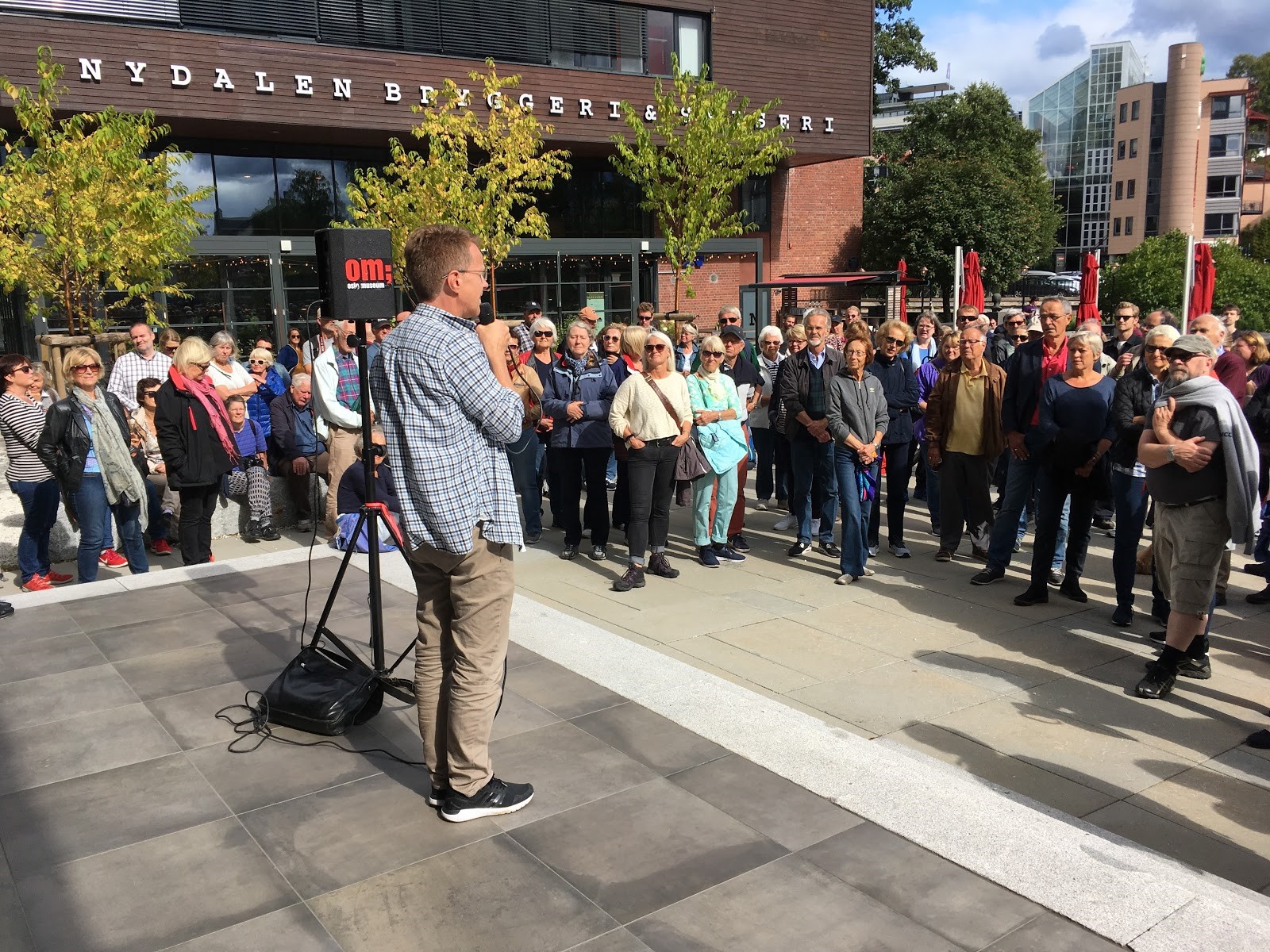 Conservator Dag Andreassen from a previous marathon guiding along the Akerselva River. You can now hear these stories in the app.
Guiding available to everyone via app
– With the app, guiding becomes available to everyone, when it suits the tourists. In addition, we avoid large gatherings of people in the same place, he concludes.
Guiding for children along Akerselva - with app
Bruk samme App på reise gjennom hele Norge
Ta kontakt med oss for å få vite mer om hvordan du kan legge til rette for denne typen formidling i din region eller område!
Team Voice Of Norway
Telefon: 94096772