Audio guide with app - simple
– We are happy that we can finally meet the great demand for guiding along the train route. This has been long-awaited, says Bjørkaas enthusiastically!
-Now all our tourists get to hear the stories along the route in a professional way, on their own mobile.
-Lydguiden, the Voice Of Norway app, is easy to use and suitable for everyone.
-QR code for downloading the app can be found on the electronic ticket and on signs in all carriages. Personnel are of course also helpful when needed, explains Bjørkaas.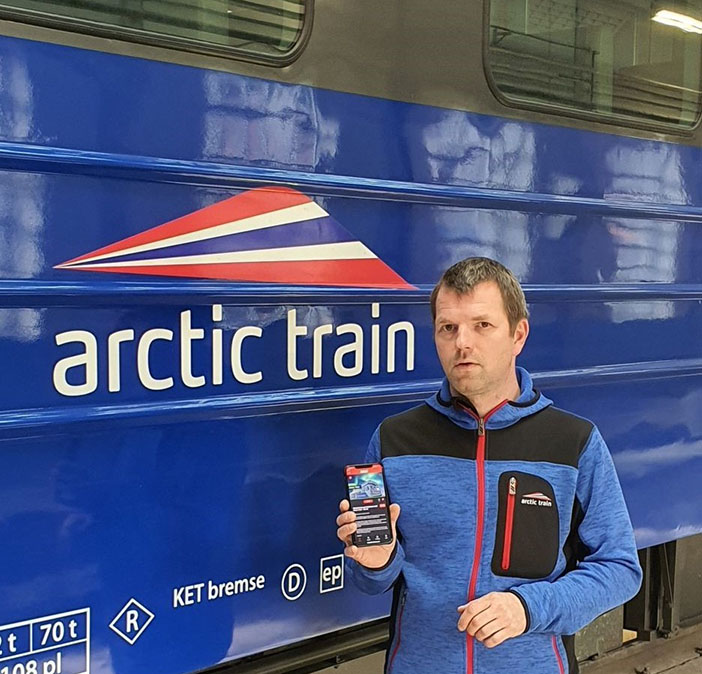 Spectacular train route along Ofotbanen
-Do you want to experience the northern lights and the mighty arctic landscape that stretches from fjord to mountain ? We stop the train en route and give you the opportunity.
With the Ofotbanen , Northern Norway is getting a new tourism collaboration aimed at both Norwegians and international tourists. The line is one of Europe's most beautiful train routes with steep mountain sides and great variety in nature and surroundings. With its 42 km and 20 tunnels, this is the northernmost track in Norway, says Bjørkaas. And we have a lot to offer, he continues.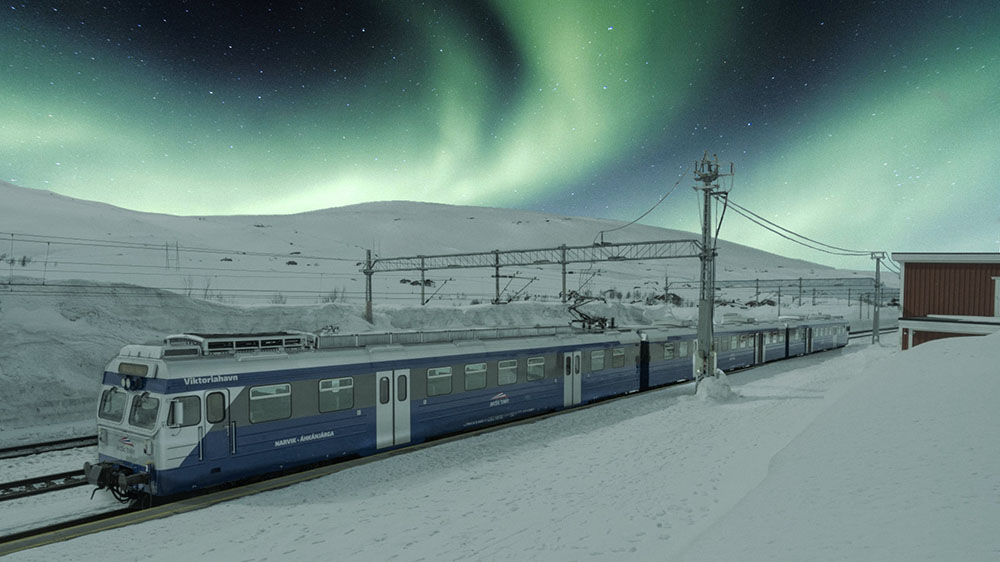 Exclusive train journeys with the theme of the northern lights and arctic climate
Date: October – March
Fantastic surroundings for observing the northern lights
Basecamp at Katterat Station
Opportunities for trips to destinations on the Swedish side
Combine a train ride and a bike ride
Rallarvegen
Take the train one way and on the return journey you stop at Katterat Stasjon. There you walk along parts of the Rallar road down to Rombaksbotn and take the boat on to Narvik .
The hike is 6.5 km long and takes about 2 hours.
Norway across
Get off at Bjørnfjell Station close to the Swedish border and walk across Norway down to Rombakdsbotn.
The walk goes along Rallarvegen, is 16 km long and takes about 4-5 hours.
"With an audio guide, we get more out of the train trip – and get to know what else we can do in Narvik"
– we will be happy to come back
Advantages of audio guide
We can offer a professional arrangement to everyone, regardless of whether there are few or many travellers.
The guidance is available at all times.
The app is easy to use.
Easy to update with new content.
More languages if needed.
Pictures showing the area in a different time.
In addition, we see that this is a small investment compared to hiring guides or investing in sound systems and screens in all carriages.
We become part of the audio guide for travelers throughout Norway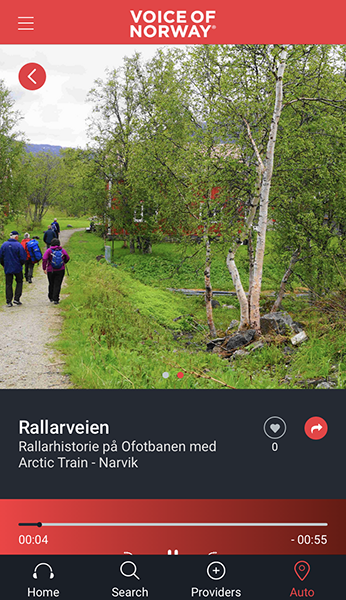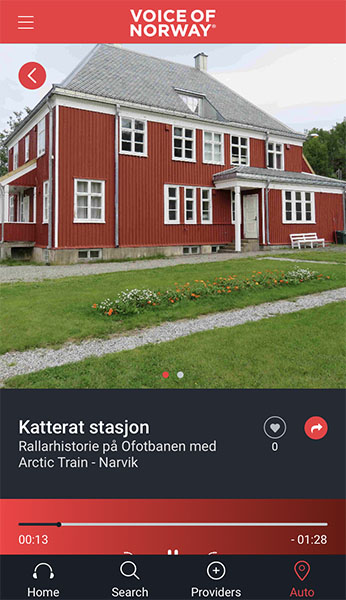 Norway's best is a new co-owner
– We wish Norway's best welcome as co-owner of Arctic Train AS. They have been a great source of inspiration for us and we look forward to the collaboration being a great pleasure for our travellers, concludes Bjørkaas.
PHOTO: SAMFOTO/NTB SCANPIX / HELGE SUNDE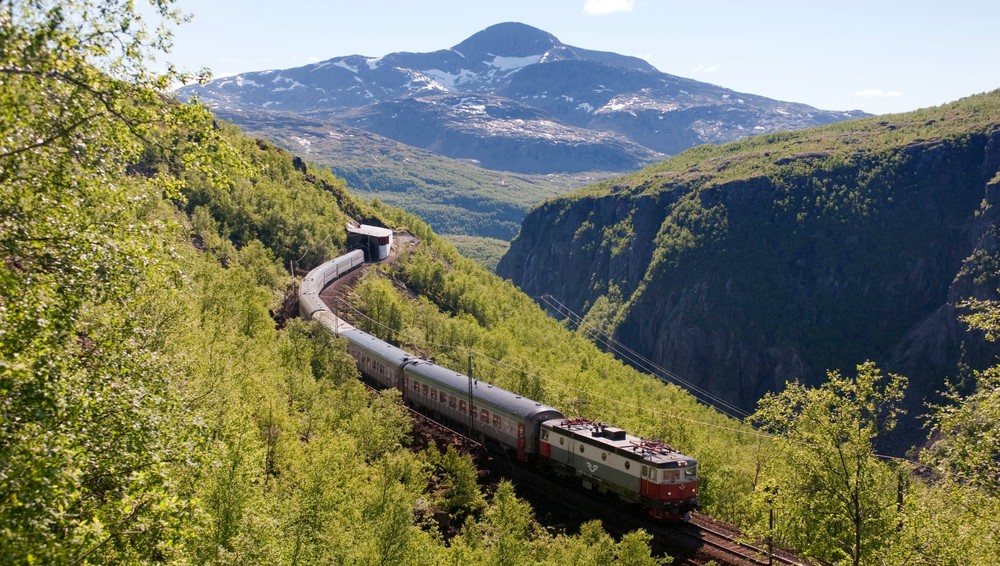 Bruk samme App på reise gjennom hele Norge
Ta kontakt med oss for å få vite mer om hvordan du kan legge til rette for denne typen formidling i din region eller område!
Team Voice Of Norway
Telefon: 94096772