– So much fun, say the three 12-year-olds Mathias, Kasper and Marius. They are ready to check their skills in using maps based on the GPS location on their mobile phone. As a reward, they pop digital balloons.
– I found another one! I hear on the opposite side of the square. -Me too! I hear at the quay. The boys run around and think this is cool.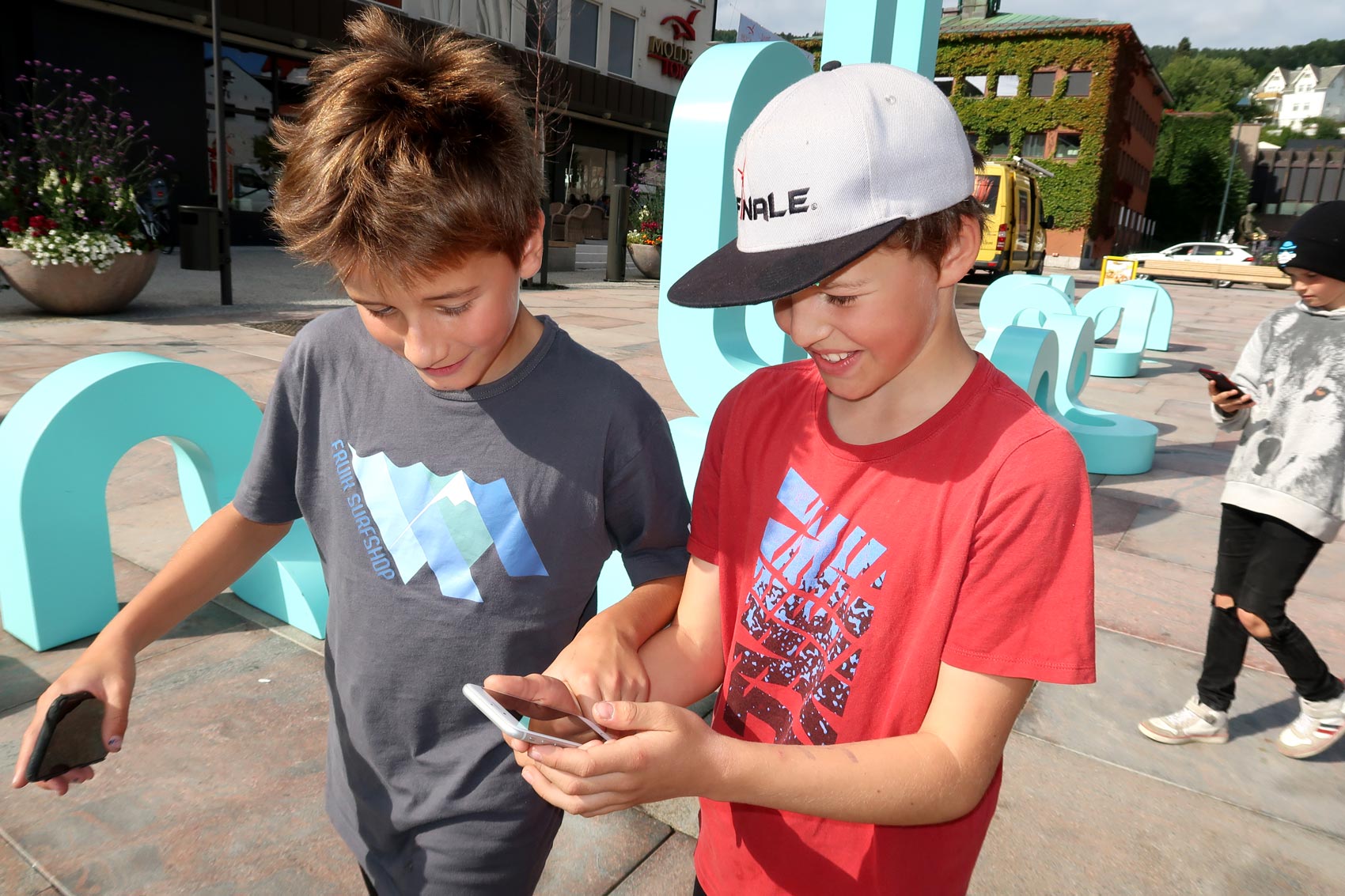 – I have to show this at school. We can use the app when we have to learn how to use maps, says Mathias. We see where we are on the map and which way we have to go to find the next balloon. – And it's fun with competition along the way, Kasper and Marius chime in.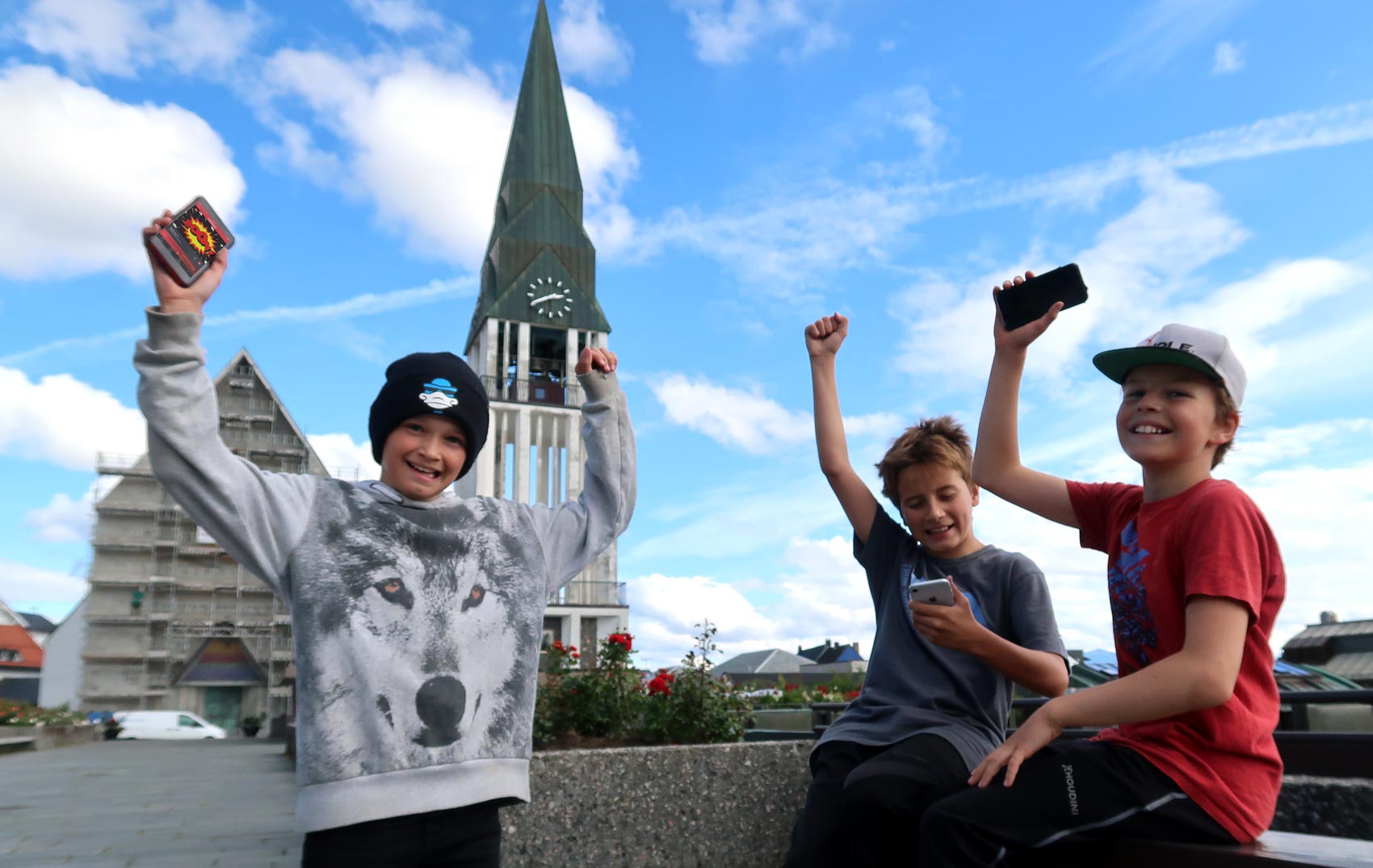 Play and learn with the app
– The square in Molde is a great place for active play. For children around the age of 12, the app, including balloon bursting, is a great activity while parents shop or relax in a café, says Stine Melbø from Molde Sentrum .
– The app is free and children can be active, compete, collaborate and learn maps at the same time. Also check out more activities with the app for both children and adults.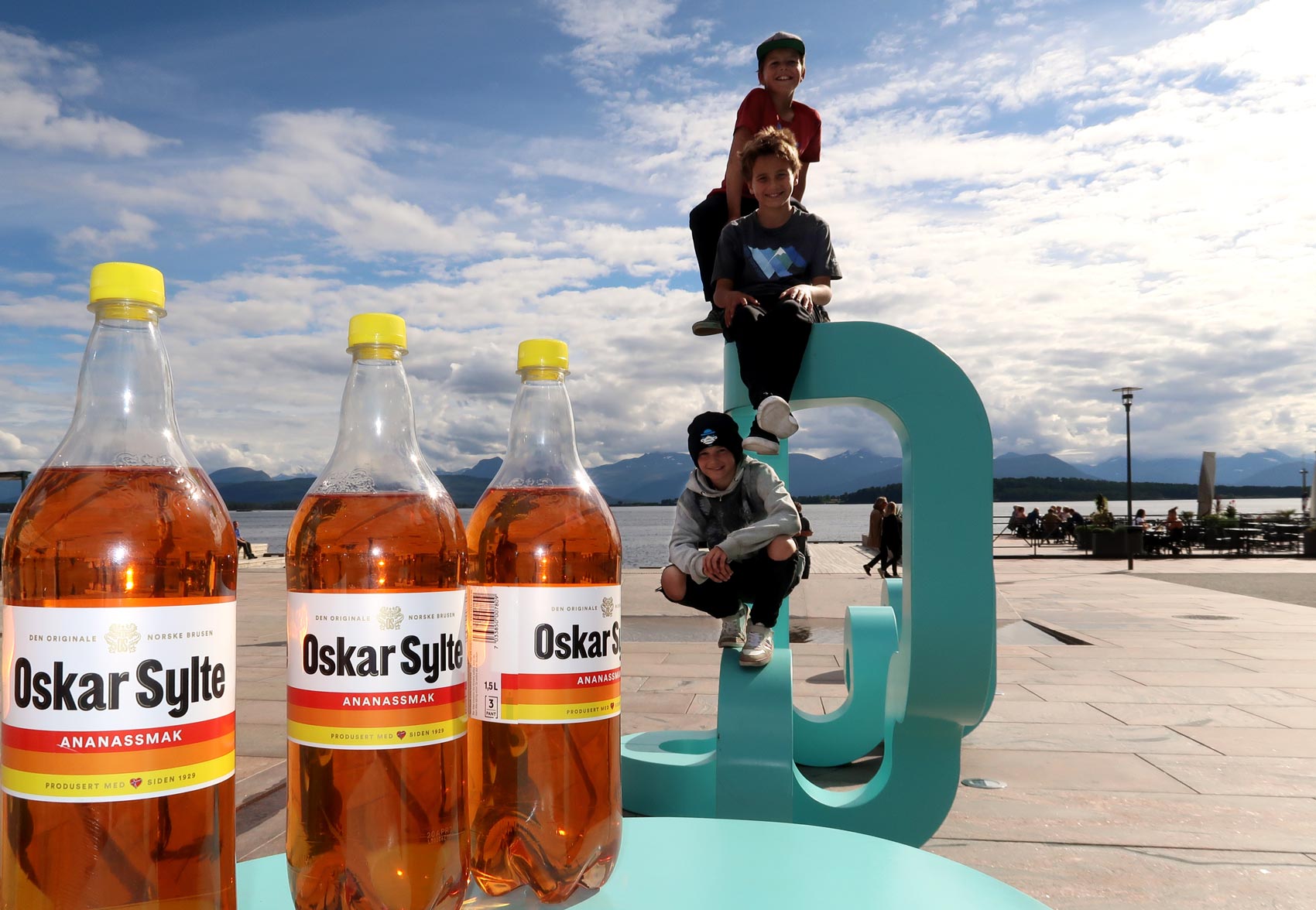 – In connection with the autumn activities in the city centre, it is Oskar Sylte who presents the prizes, concludes Stine.
Several guide and quiz routes for the whole family
-We have several guide routes in Molde, which are designed for both children and adults, all available for free in the Voice Of Norway app. In this way, you get to learn more about our city while you're out on a trip at the same time.
Hilde Bergebakken, Molde Business Forum
Take the children on Quiztur
On tour! With the app, the children can follow on the map where they go and where the letters in the quiz are. Together with parents, they can find the solution word and submit it via the app. Both map training and fun at the same time.
Around Øverlandsvannet (Midtveishuken)
The green corridor (From the city centre, Storlihytta and Varden)
Audio guide with mobile
- get to know your city
Molde ( 46 points)

Do you know that there are rock carvings at Bjørset?
Who made the sculpture Jazzgutten?
What do you know about the city fire?
What did they sew on the Superb farm and where is it?
Romsdal Museum (10 points)

Did you know that the chapel was only intended as an exhibition space for old church furnishings?
Or that they didn't have an outhouse in the 17th century? Where did they go to the toilet then?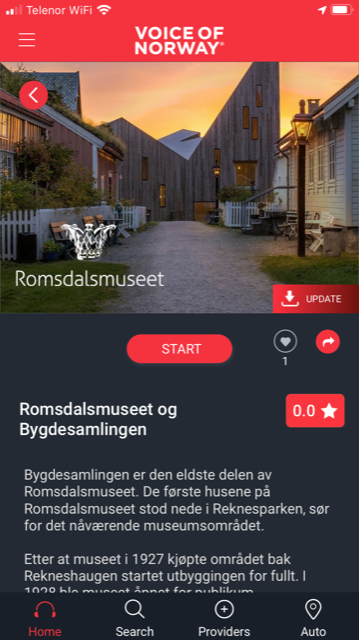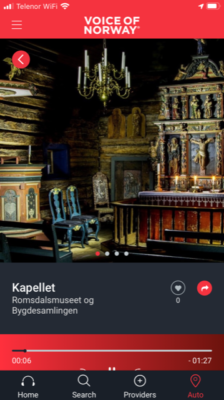 Bruk samme App på reise gjennom hele Norge
Ta kontakt med oss for å få vite mer om hvordan du kan legge til rette for denne typen formidling i din region eller område!
Team Voice Of Norway
Telefon: 94096772