All around the municipalities there are many testimonies of how and why our society has become the way it is. It is a confirmation of our identity.
Who are we? Where do we come from? Who was he? Children are naturally curious.
Borgny is a little girl who loves to read. Most of all, she loves reading about ancient history, and when she reads, she becomes so engaged that she becomes a part of what she reads.
She experiences historical events through a child's eyes told through a child's mouth.
Historical class walk and physical education
A historical class walk is an interdisciplinary school lesson. The children don't just learn about the historical themes Borgny takes up. They can learn in different languages and they can read and listen at the same time. They receive physical education and learn to use digital media sensibly. The children learn to use maps and understand and calculate distances. Art, architecture and landscape give children inspiration for new forms of expression and creative expression.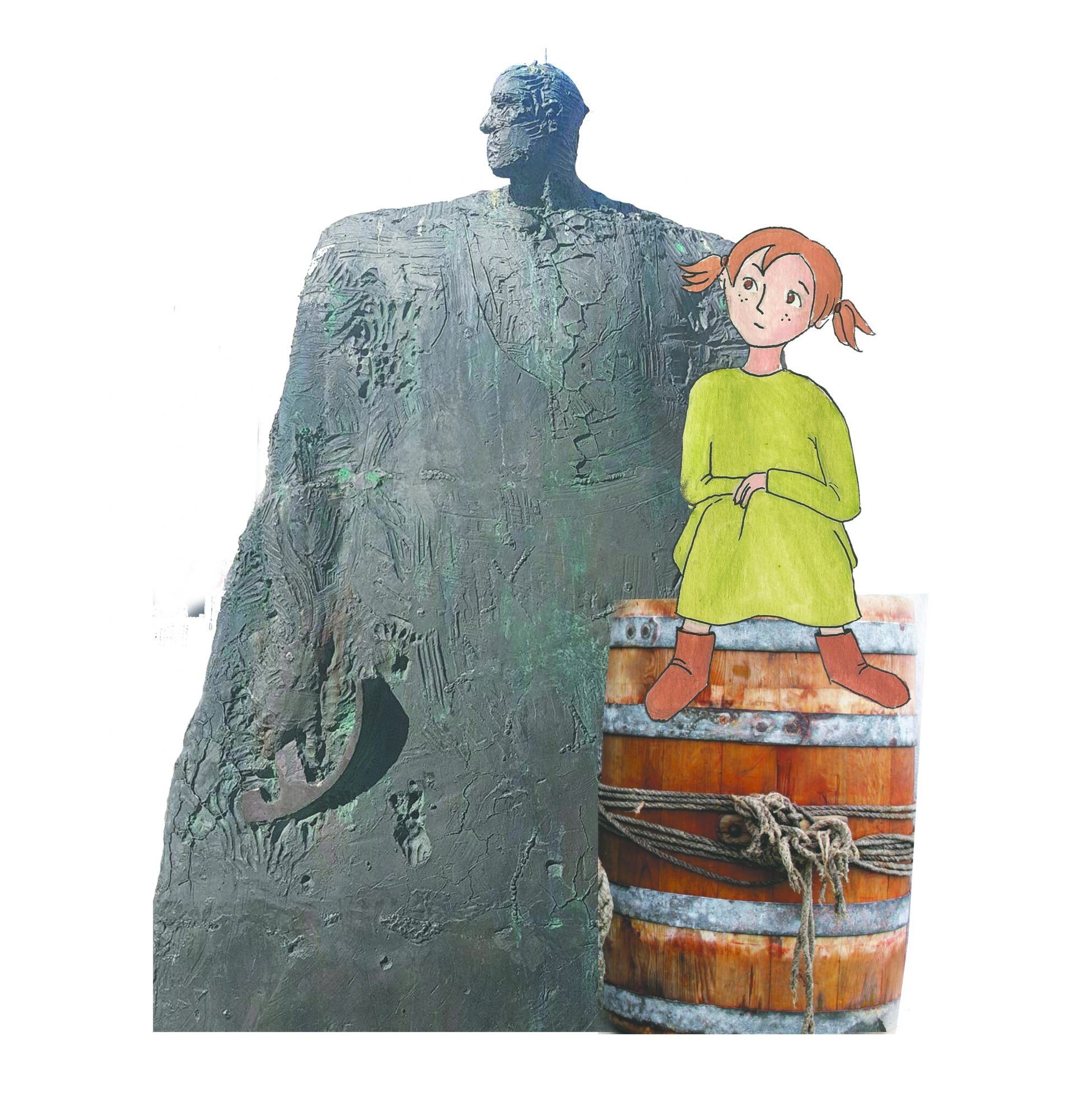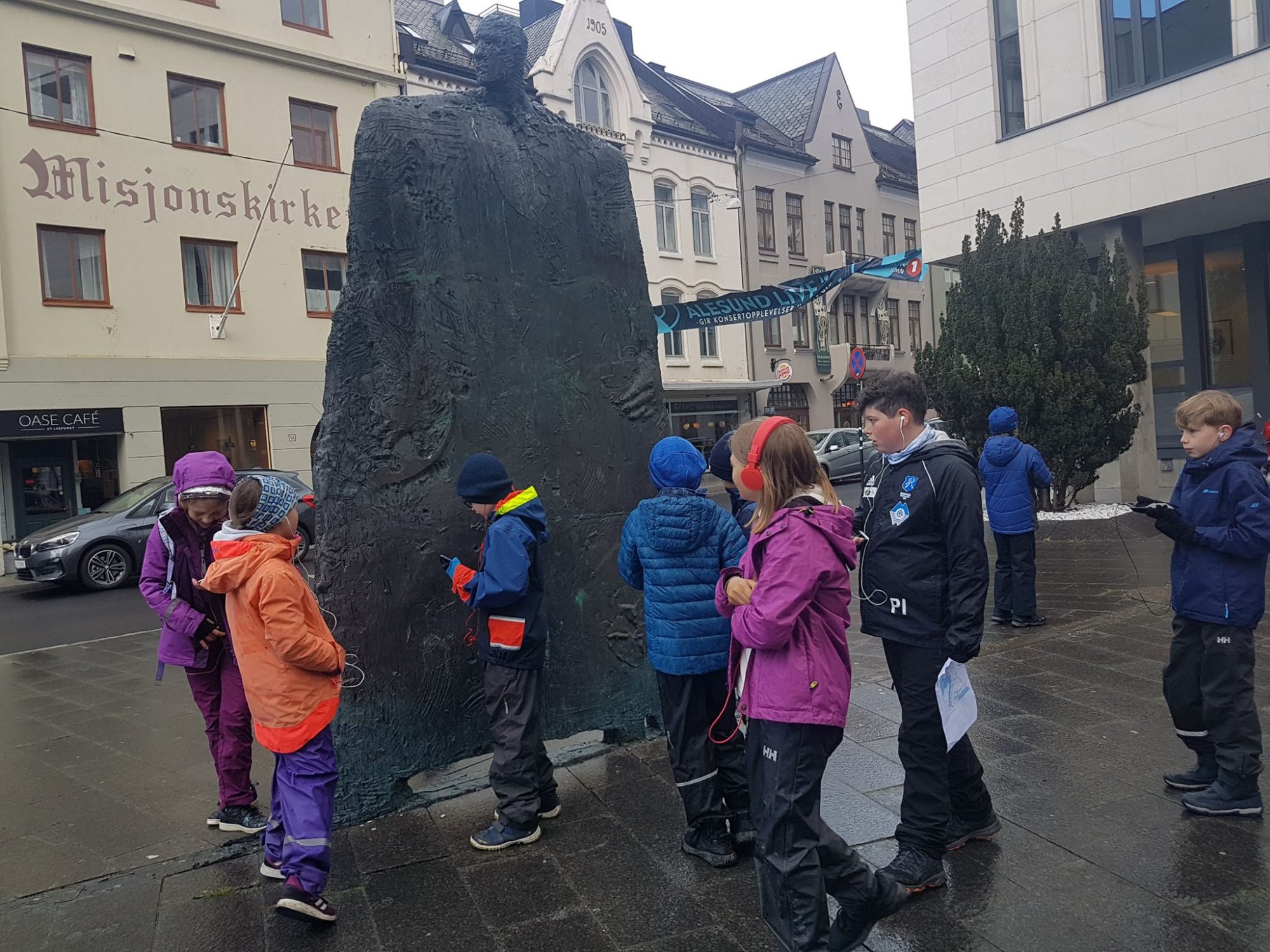 When the children approach the Bøkkeren statue, Borgny automatically begins to tell the story of the beech profession and herring fishing, and the importance these important jobs had for the Ålesunds. The children relate to their own mobile phones, and like to use headphones to get the best experience!
Simple with diverse learning
The learning is diverse and provides fertile ground for wonder and dialogue between adults and children. The concept is simple; The Voice of Norway app is downloaded, select the Borgny audio guide for the desired district, download and activate. It is possible to be offline, so the app does not depend on the internet to work.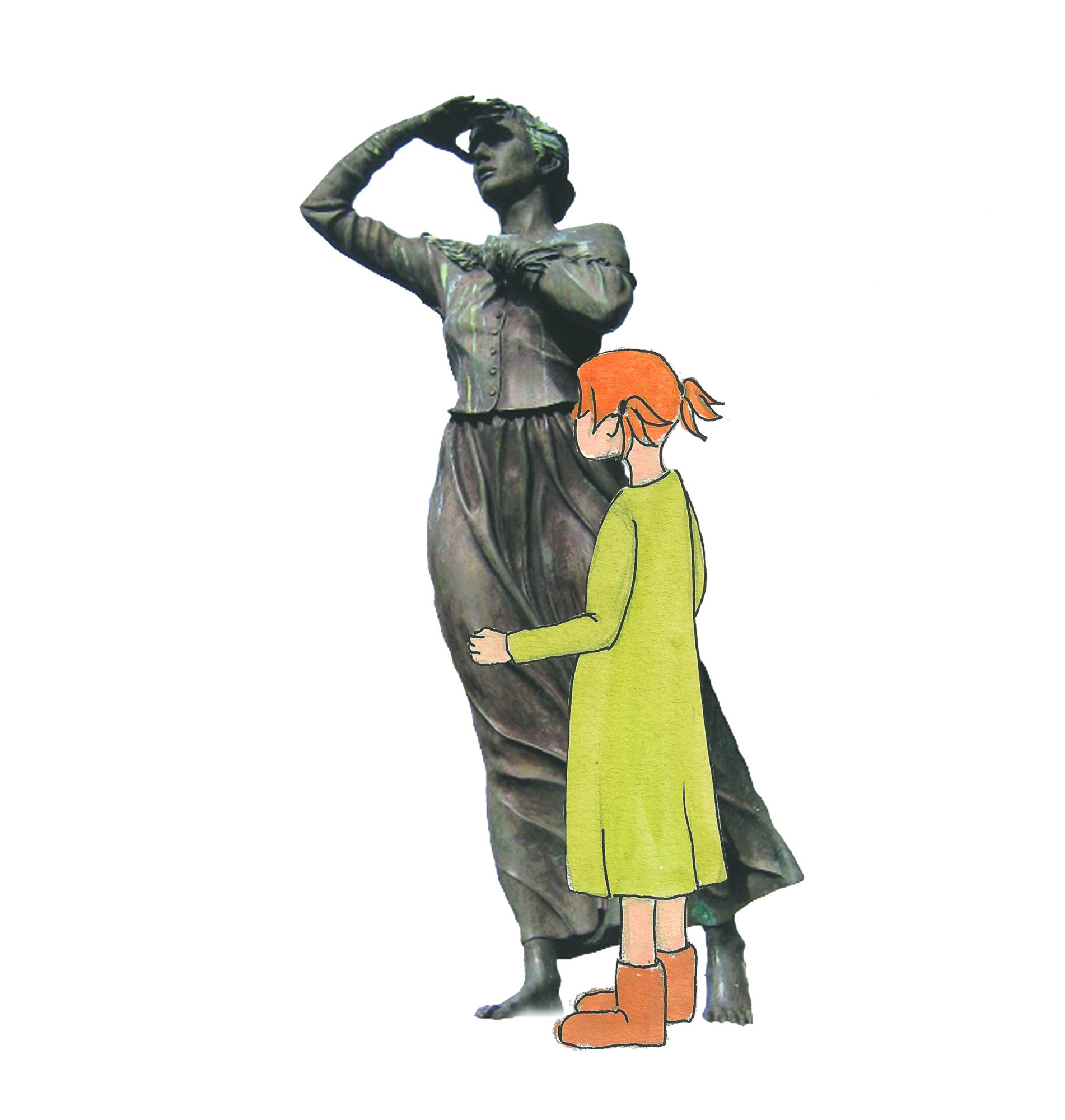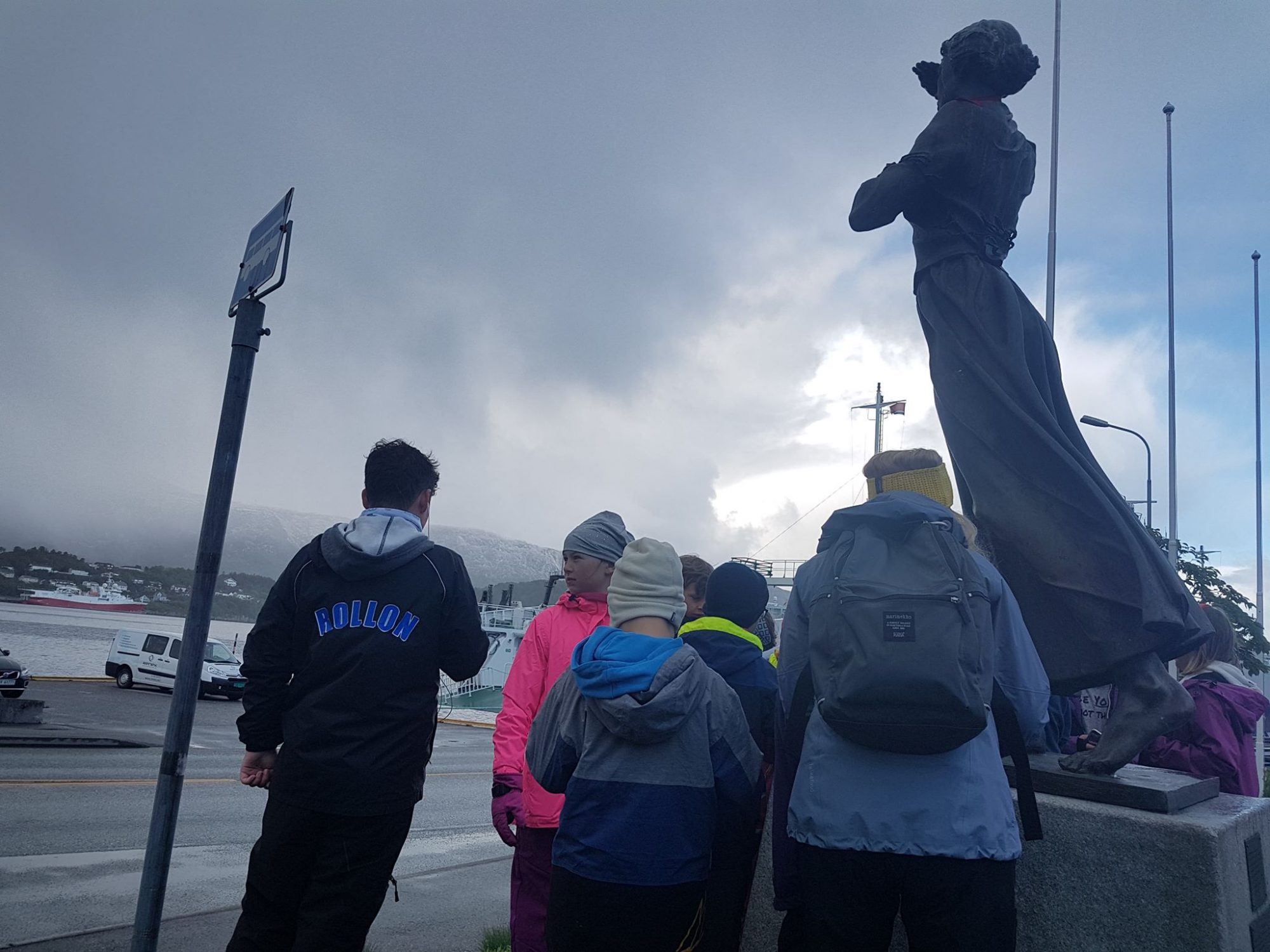 Borgny's good narration and the emotional story of the lady who scouts towards the sea start automatically when the children stand by the statue. The narrator's voice is supplemented with images and text on the screen.
This is how your school gets a history class with a mobile phone as part of the teaching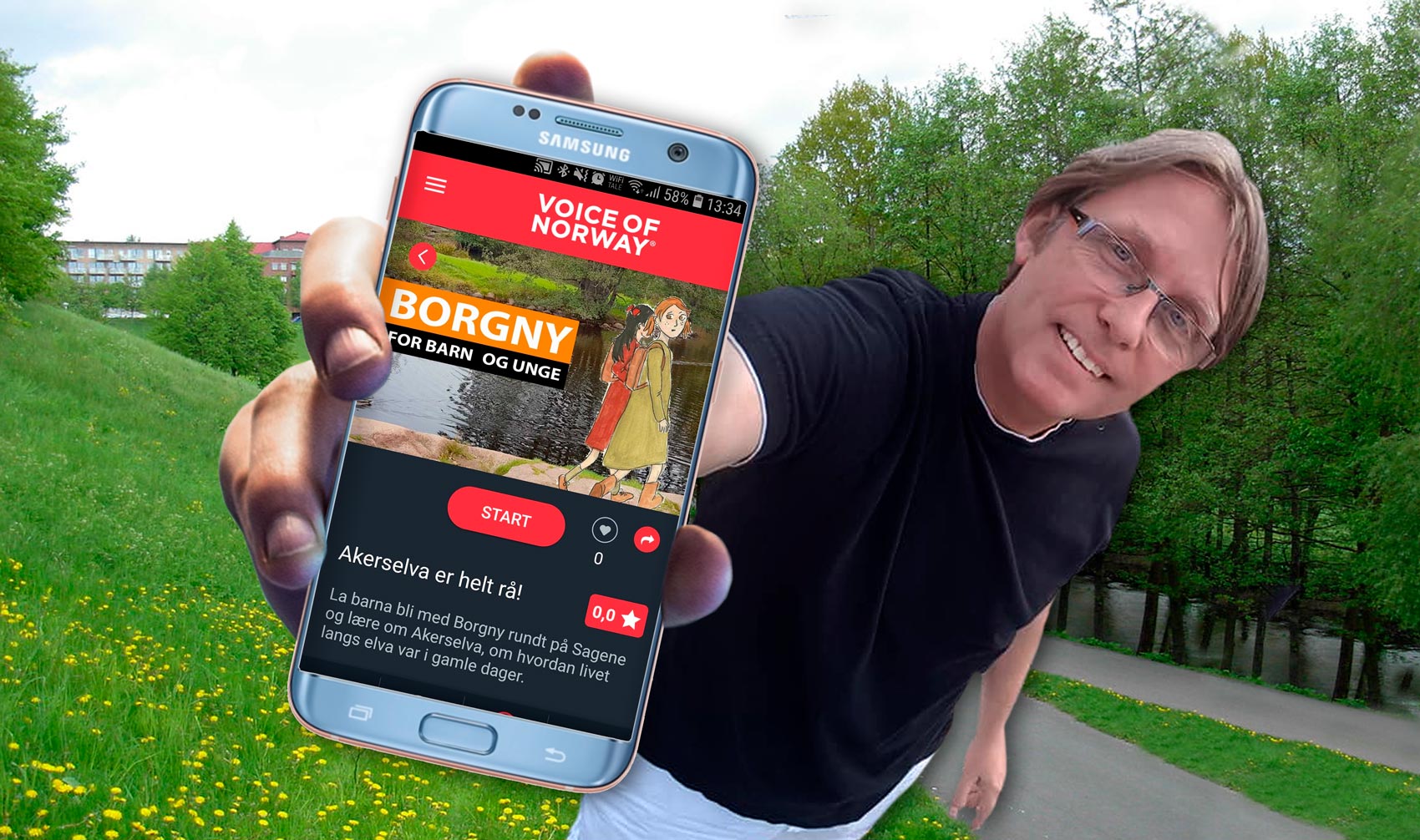 Use the same App when traveling throughout Norway
Ta kontakt med oss å få vite mer om hvordan du kan legge til rette for guiding som du kan bruke i undervisning på din skole!
Team Voice Of Norway
Telefon: 94096772